This week's final episode sees the tent flaps close on the 'Great British Bake Off' tent, after seven phenomenal years on the BBC.
If, when the credits roll, viewers' tears run more freely than even those of last year's winner Nadiya Hussain, it's understandable. This really is the last time we'll see Mel and Sue, Mary Berry and Paul Hollywood all together amid a bunch of blossoming contestants, pastel-coloured baking benches and enough innuendoes to make Sid James blush.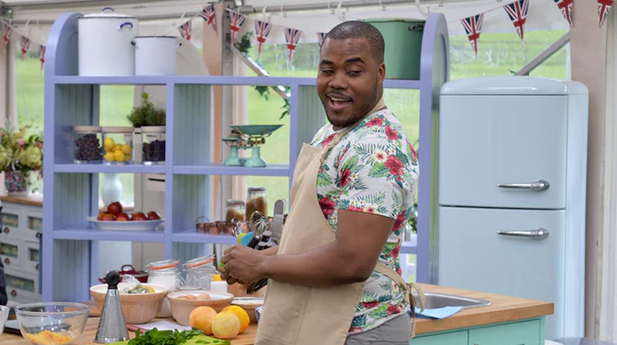 When the news dropped halfway through this series that the white canopy was to be picked up and carried forthwith from BBC's Broadcasting House to Channel 4 HQ, the nation went into a deep indignation. When Mel and Sue announced they wouldn't be "following the dough", we were bereft. And when Mary Berry finally dropped the bomb that she, too, was calling it a day, well... you know the rest.
Why were we so cross, and what was so special about what the BBC had nurtured in the half-decade since Love Productions first came knocking with what sounded like a strangely simple premise?
THE PRESENTERS
Mel Giedroyc and Sue Perkins were an imaginative but perfect choice to front this televised village fete. Both could have stepped straight from the pages of a Joanna Trollope novel with their wholesome good sense, fresh-faced appeal and unthreatening styles. They were robustly middle England, but with a naughty twist. "Just a shame you can't get any double entendres out of that", said Sue knowingly, of one week's challenge. "Tarts...nope, nothing," agreed Mel. Underplayed perfection.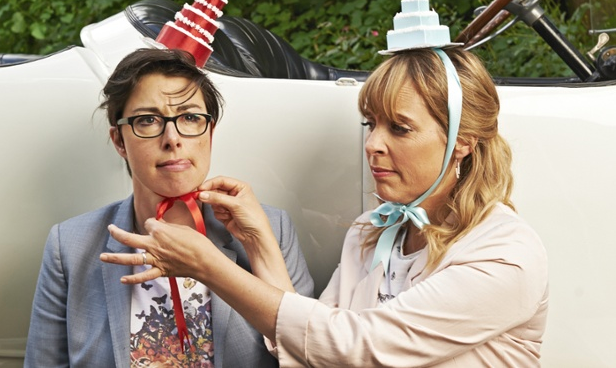 THE EXPERTS
Forget your Jose Mourinhos, George Clooneys, Anderson Coopers. In Paul Hollywood, 'The Great British Bake Off' had its own silver fox, secure enough in his male-ness to spend a happy hour discussing egg consistencies with home bakers in a tent. Paradoxically, by staying with the show in its future home, PH has somehow gone from silver fox to big bad wolf, but there's no reasoning with the British public.
On the other hand, Mary Berry has proved a stayer - by going. Before she made her decision, the veteran baker has confounded all ideas that mainstream TV means youthful faces, her fondness for a tipple sneaked into the sponge, and a catalogue of luminous jackets to shame any royal princess. Mel and Sue were united in considering Mary to be the real reason for the show's success - good luck, Channel 4, in finding her successor.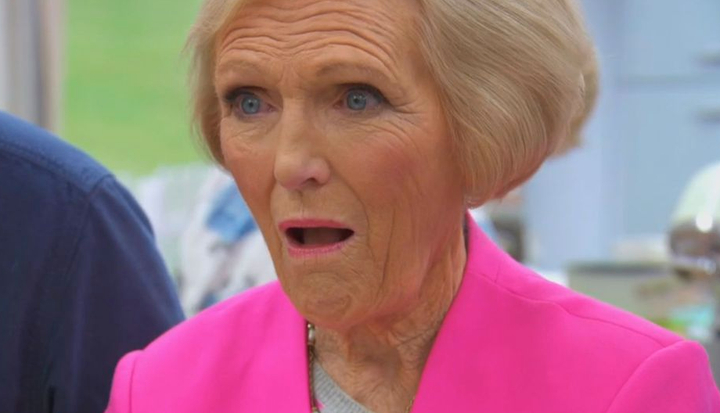 THE SETTING
While the 'Masterchef' contestants continue to battle it out in a hermetically-sealed laboratory, some sort of culinary bunker with no natural daylight in sight, the GBBO contestants sieve their flour and torch their tarts in a tent, with the walls flapping. The locations may change, but there's consistently been a babbling brook in the background, green grass, trees blowing. We're reminded that cooking is at its most appealing when it's seen in the context of nature and the elements.
THE DESCRIPTIONS
They're impossible to resist. "Pastry perfection"... "a little bit of a soggy bottom"... "apple and lavender tarte tartin"... "vanilla and pear"... "walnut praline"… building up to the ultimate promise of "lattice".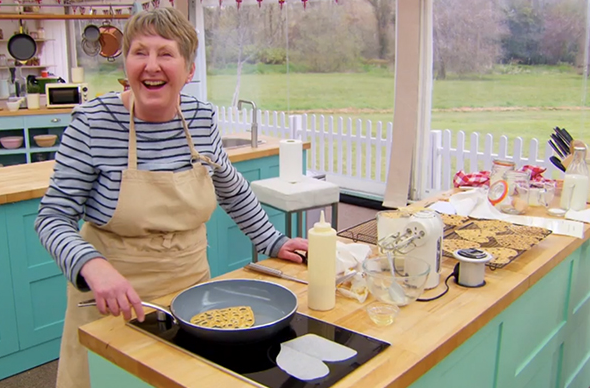 THE HOBBIES
As each series progresses, we've had deepening glimpses of each contestant's beyond-the-tent life, but these are no 'X Factor' heartstring pullers. While one contestant likes to knit when's she not baking, another plays in a brass band, another lets his young daughter help him prepare his plate of delights. The message is clear - these are people with full, satisfying lives, capable of knocking up an apple pie with half an hour to spare, and delivering it to the town hall in time for the choir to finish rehearsing. It conjures up many happy hours in and out of the kitchen, and visits to the village fetes of our youth or, at least, the youth we've invented for ourselves by reading Famous Five books and watching 'Midsomer Murders'.
THE UNIQUE SELLING POINT... THE GOODWILL
While other reality shows see contestants encouraged to bring each other down, stab each other in the back and do everything they can to secure victory, everyone in the tent positively conspires, particularly when there is a disaster to be averted. Candice was the beneficiary of Selasi's help - "Breathe, breathe, breathe" - this series, but everybody seems equally happy to let teamwork trump ambition when required. Hence the big hugs at the end of each show. You can't fake this stuff.
ONE MORE THING
"The secret to puff is chillin." Selasi on the subject of puff pastry - what more could we possibly ask for?
Popular in the Community