On Tuesday's (12 September) episode, presenter Sandi Toksvig was seen opening one of the large fridges in the 'Bake Off' tent to reveal her co-host Noel inside.
After Noel tells the bakers they don't have much time left to complete their challenge, Sandi closes the door on him.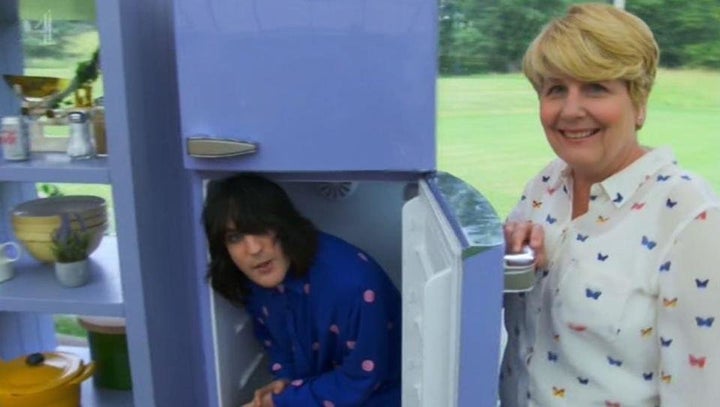 The scene didn't go down well with many viewers, who slammed Channel 4 for being "stupid" and "irresponsible".
It didn't help that the Channel 4's official Twitter account also tweeted a clip of the moment, which was captioned: "Just when you thought Noel Fielding couldn't get any cooler."
HuffPost UK has contacted Channel 4 for comment.
It's not the first time Noel Fielding has found himself in hot water with fans of the show.
Earlier this month, the presenter was accused of demeaning gay sex for a joke, after sharing a picture on social media.
However, the tweet was met negatively by some fans on Twitter, who claimed the picture was "offensive" and "tasteless".
'The Great British Bake Off' continues on Tuesdays at 8pm on Channel 4.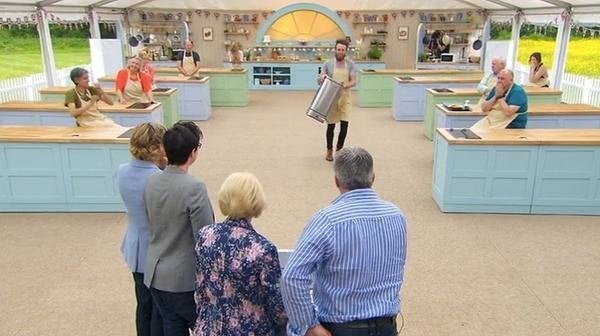 Most Controversial Great British Bake Off Moments