To blowtorch or not to blowtorch? That was the dilemma faced by this week's seven remaining 'Great British Bake Off' bakers, as they were tasked with meringue pie for the show's first ever botanical week.
Mary Berry's clearly a fan of the oven over the tool, and poor Rav's card was marked from the start. "You're only blowtorching it?" Mary spat out in her genteel way, and Rav should have started packing his flour away at that point.
As it happened, it took a little longer for him to be marched from the tent, and for a while he wasn't the only boy in trouble - despite Tom winning the technical, it seemed none of them could get anything right.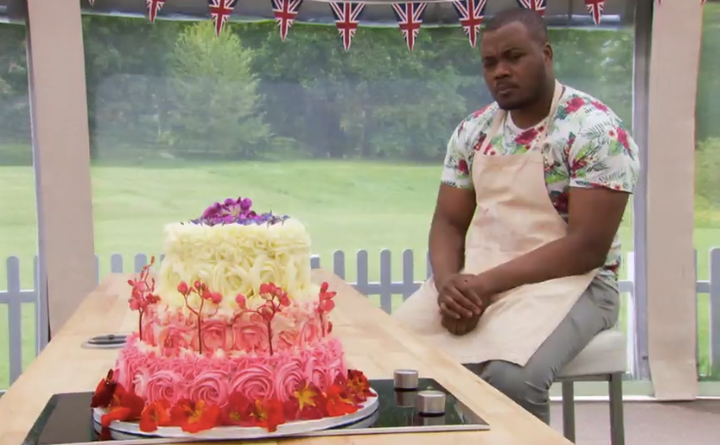 The first round found contestants whipping up a citrus meringue pie and a TINY bit of beefed-up controversy with Benjamina and Salasi preparing an uncannily similar grapefruit-based dish. As it happened, Benjamina's went down better, although Selasi's fruit topping should have garnered him more praise.
Is it me, or is Selasi's laid-back style distracting the judges from his prowess? His showstopper was magnificent, with yards of first-class cream piping, three perfectly-baked cakes, and yet it was Tom crowned once again Star Baker, due to his confounding Paul Hollywood's low expectations over his tea(s) cake.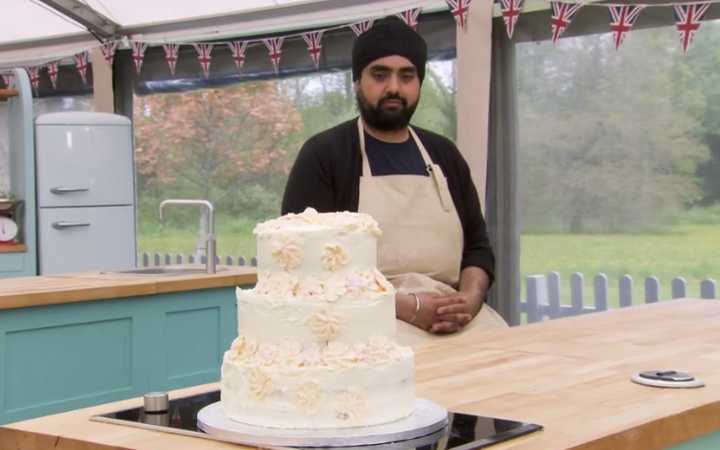 All in all, a relatively uneventful week inside the tent, brought to life only by Jane's final undoing in the showstopper, most unfortunate after telling the nation "botanical week could have been made for me". We've had six weeks of Jane's coy "this will be a disaster" protestations, but with her icing "collars", for once she was telling the truth.
Meanwhile, Andrew had the look of a startled deer for most of the show - and no one had even trespassed in his cooling fridge! - before professing himself "a lucky duck" after narrowly escaping tent-viction. What on earth is he going to look like when he eventually wins/loses?
Tap the first picture below to open our slideshow: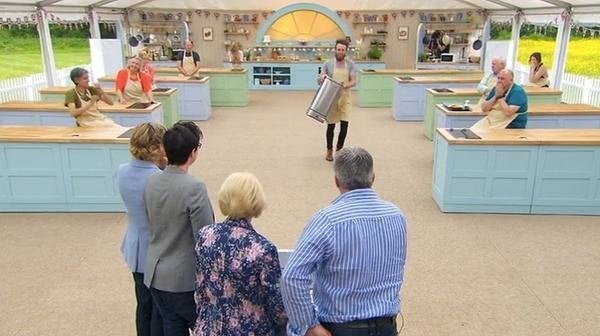 Most Controversial Great British Bake Off Moments