When she walked into the studio at the beginning of the episode, Esme was seen sporting a chain necklace with what appeared to be bottles of brightly-coloured paint hanging off it.
A post on the official Sewing Bee Twitter page has revealed that Esme actually created the necklace herself, making it out of discarded hand sanitiser bottles from the show's set, as well as crew members' old carabiners.
Esme explained: "It was a way of transforming something that we all have to use in the pandemic, to something that was fun. Expressing myself by being creative."
The current series of Great British Sewing Bee was the first to be made during the Covid-19 pandemic, with filming taking place in London in September and October last year.
In order to comply with Covid-19 restrictions in place at the time, presenter Joe Lycett formed a "close contact cohort" with the contestants, judges, and some members of the crew.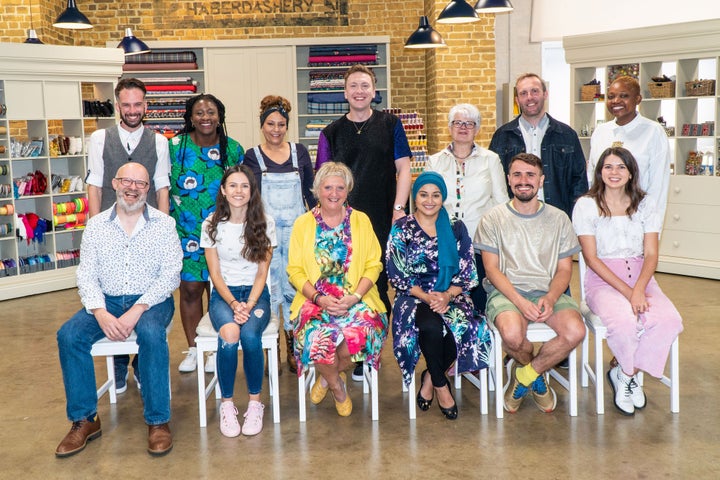 The contestants' time with the models sporting their creations was also minimised, with the models also having to wear masks at all times, apart from when they were walking the runway near the end of each episode.
The Great British Sewing Bee continues on Wednesday night at 9pm on BBC One.