Some places are best seen while riding in a top-down convertible, the sun in the air and the fresh, salty scent of the sea whipping around you.
There can't be a better route for a road trip than through the Florida Keys. Laid back and chilled out, there's spectacular vistas, beach shacks with phenomenal food and plenty of activities to tempt you along the way. We're talking tarpon fishing, golf, and exhilarating water sports.
The Keys bring island paradise to Florida's Gulf Coast, and they couldn't be easier to navigate by car – one road connects the 800ish islands.
It'll take you less than four hours to drive the almost-200-mile stretch of highway from Greater Fort Lauderdale to the southernmost Key, Key West (just follow U.S. Highway 1), but you won't be in any rush to get there – remember, you're on island time.
There are plenty of attractions and sights to entertain you along the way, as well as luxurious resorts, eclectic B&Bs and campsites in natural sanctuaries for you to rest your head when you need to.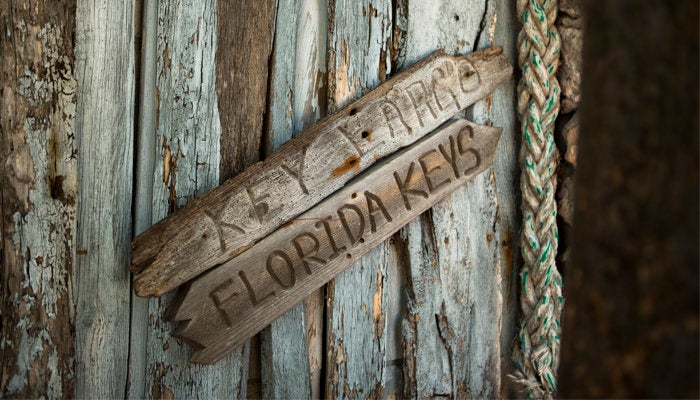 Like the other Keys, Key Largo is known for its excellent water activities: explore the living coral reefs at John Pennekamp Coral Reef State Park with your scuba suit on, and don't miss the Christ of the Abyss statue under the sea there – one of the most famous underwater sights on earth. Before you head off, stop by Mrs. Mac's Kitchen, known for its tasty breakfasts, seafood and super zingy key lime pie.
As you continue to drive down the coast, you'll reach Islamorada in the central part of the Keys. As Florida's sport fishing capital, tarpon, marlin, mahi mahi and other fish are all in the sea (and on the menu at local restaurants).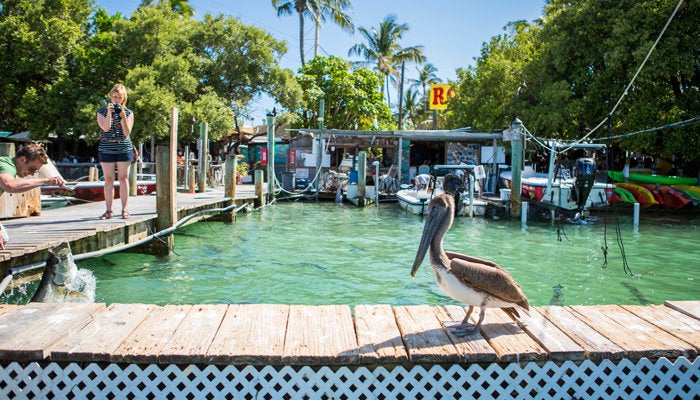 If you're feeling brave, you can head out for a fishing expedition on a charter boat and try to catch your own dinner. Hogfish, a type of white fish, is the local specialty and tastes delicious – just try and look past the weird name.
As you drive south you can't miss the Seven Mile Bridge (located at Marathon's west end), which connects the Middle Keys with the Lower Keys. The famous bridge, which you'll probably recognise from movie appearances including License to Kill and True Lies, has some of Florida's most stunning views in the day, or at sunset. You can walk the bridge at the south end and spot sharks, rays and fish on your stroll.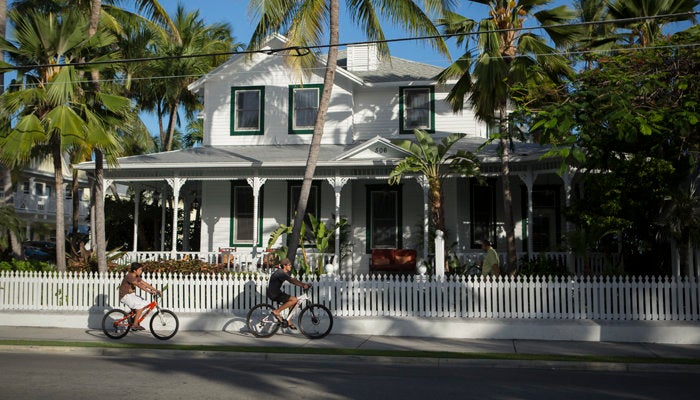 Key West is the southernmost Key and the place that novelist Ernest Hemingway fell in love with. We can see the appeal: a pumping party scene, a charming Old Town dotted with pastel-hued homes, snorkeling and water sports for adventure-lovers and more key lime pie to die for (head to Blue Heaven, a favourite haunt of Hemingway's) are just a few of the attractions on offer.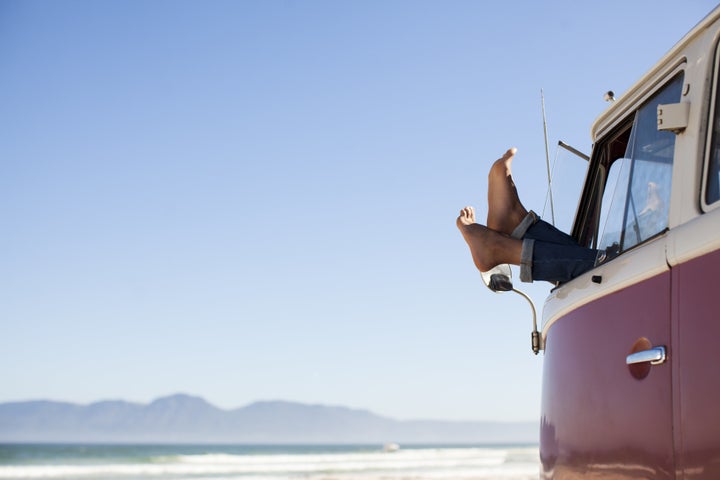 Mallory Square, on the island's northwest tip, has a nightly arts festival, the Sunset Celebration, and is the best spot to catch the famous, glorious sunsets Key West is known for. Get there early because crowds do follow. You can also check out the Southernmost Point in the U.S. in Key West, a symbolic, vibrantly coloured red, yellow and black buoy that's a must for the memory books – and your Instagram feed.