Greece is hoping to solve its cash crisis by policing its currency like drug crime.
In an effort to stop cash flows from further crippling its banking systems, the finance ministry is recruiting four sniffer dogs - preferably german shepherds, labradors or belgian malinois to try to find money hidden by tax dodgers.
Candidates wanting to be considered, a post reads, "must be at least 12-24 months old, prey and defence driven, healthy, emotionally stable and tagged with a special surveillance micro-chip".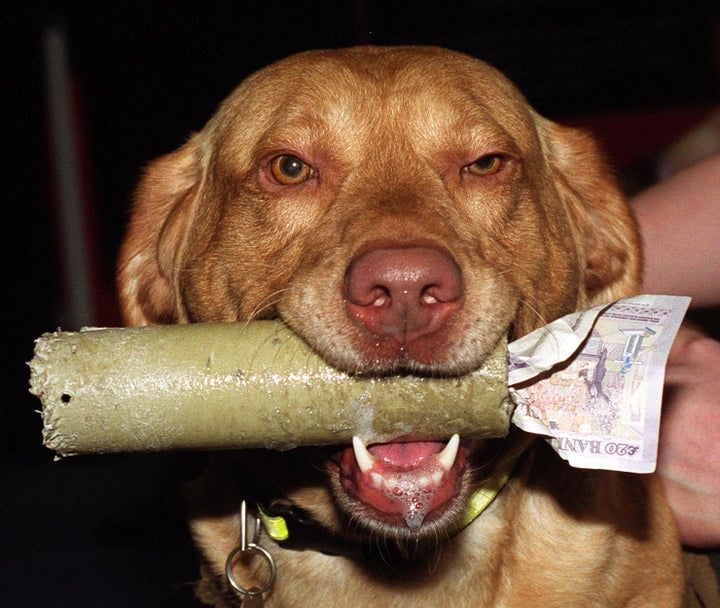 Greeks are said to have cleared out much of their savings accounts, with €50 billion withdrawn between November 2014 and July 2015 as fears grew that the country would be forced out of the single European currency.
While capital controls have been enforced to stem the flow, illegal outflows haven't stopped, The Times reported, continuing at about €15 billion to €20 billion a year.
It is not clear whether the dogs will be used to sniff out cash at airports, secret hideouts or private residences.
News of the K9 recruitment drive went viral and brought to mind previous attempts to control cash flow in the country, such as when former finance minister Yanis Varoufakis announced plans to equip housewives, students and tourists with cameras and recorders to trap tax dodgers. The plan was abandoned following a public outcry.
Newspaper Proto Thema wrote Wednesday: "This is hardly a reassuring indication that capital controls will ease or be lifted altogether anytime soon.
"Quite the contrary if you factor in the time needed to train the dogs to sniff out euro bills."
Popular in the Community