There are a "number of fatalities" following a fire at a block of flats in west London.
More than 200 firefighters have been tackling a massive blaze at 27-storey Grenfell Tower,on the Lancaster West Estate, north Kensington.
London Fire Commissioner Dany Cotton said that there had been a "number of fatalities", while 50 people have been taken to hospital.
There have also been reports of people being trapped in the building.
Police said a "number of people are being treated for a range of injuries", including two for smoke inhalation, as pictures from the scene showed flames engulfing most of the block.
As firefighters managed to get the blaze under control, the BBC reported "a significant number of people" were unaccounted for.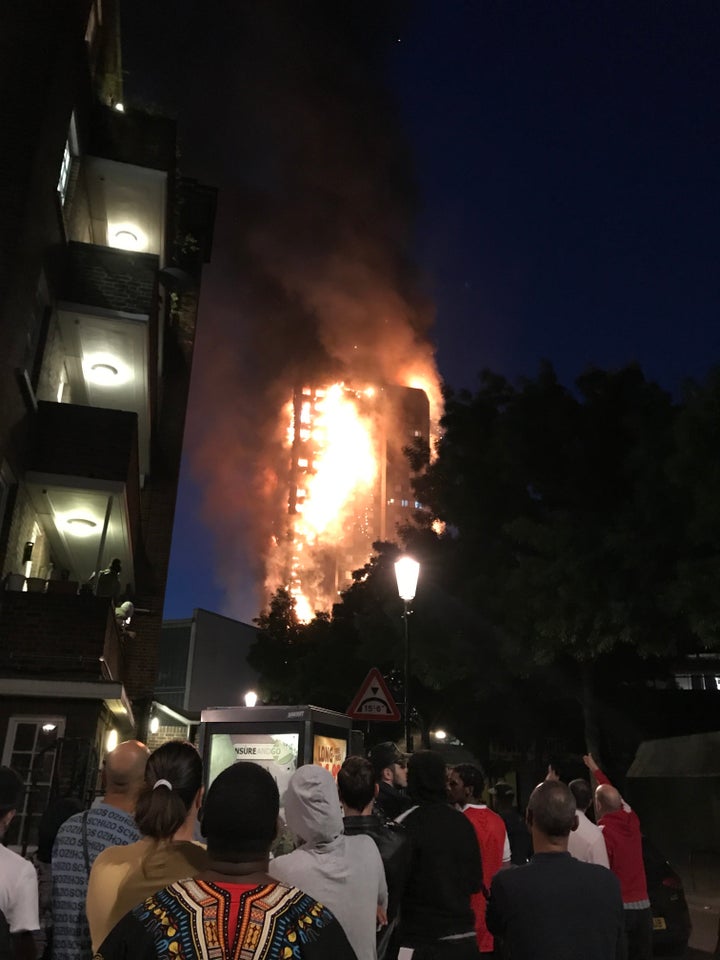 The Grenfell Action Group detailed fears that "only a catastrophic event" would draw attention to the matter in a series of blog posts which began in 2013.
Actor and writer Tim Downie, who lives around 600 metres from the scene in Latimer Road, told the Press Association he feared the block could collapse.
"It's horrendous. The whole building is engulfed in flames. It's gone. It's just a matter of time before this building collapses.

"I just hope they have got everyone out.

"The first I knew was the noise of sirens, helicopters and shouting. I saw it engulfed in flames.

"People have been bringing water, clothes, anything they've got to help, out to the cordon.

"I have seen people coming out in their bedclothes - it's just very distressing."
A witness described the scene at massive blaze in London tower block.
By almost 5am, the blaze appeared to have been brought under control.
Roads surrounding Grenfell Tower remained closed, with flames and smoke visible for several miles around.
Fire crews from north Kensington, Kensington, Hammersmith and Paddington and surrounding stations were at the scene.
The cause of the fire is not known at this stage, London Fire Brigade said.
Fabio Bebber wrote on Twitter:
"More screams for help as the fire spreads to another side of the building.

"We can see how quick the fire spreads via the external panels. It's unbearable hearing someone screaming for their lives at #grenfelltower."
George Clarke, who presents the Channel 4 TV show Amazing Spaces, told Radio 5 Live:
"I was in bed and heard 'beep, beep, beep' and thought, 'I'll get up and run downstairs as quickly as I could'.

"I thought it might be a car alarm outside and saw the glow through the windows.

"I'm getting covered in ash, that's how bad it is. I'm 100 metres away and I'm absolutely covered in ash.

"It's so heartbreaking, I've seen someone flashing their torches at the top level and they obviously can't get out.

"The guys are doing an incredible job to try and get people out that building, but it's truly awful."
Celeste Thomas, who lives near the scene, said:
"Police moving everyone back. I literally live across the road. Hundreds of people outside. Residents and families trying to find each other.

"Police have moved everyone back out of direct sight but can hear cracking and debris falling."

London Fire Brigade assistant commissioner Dan Daly said: "Firefighters wearing breathing apparatus are working extremely hard in very difficult conditions to tackle this fire.

"This is a large and very serious incident and we have deployed numerous resources and specialist appliances."