UPDATE 9/10: The New York Times revealed Elon Musk and Grimes have a third child, a son named Techno Mechanicus, in a review of Walter Isaacson's forthcoming memoir about Musk which was published on Saturday.
Grimes may have just posted and deleted some very distressing things about her co-parenting relationship with ex Elon Musk.
Screenshots apparently from Thursday morning show the "Genesis" singer begging for an opportunity to see her son X AE A-Xii, one of the Tesla CEO's nine living children.
The screenshots show Grimes tweeting at Musk biographer Walter Isaacson after his article about Musk came out in Time magazine on Tuesday. The story features photos of Musk with Neuralink executive Shivon Zilis and their twins, as well as a photo of Musk with X.
"Tell Shivon to unblock me and tell Elon to let me see my son or plz respond to my lawyer," the tweet reads, according to the screenshot. "I have never even been allowed to see a photo of these children until this moment, despite the situation utterly ripping my family apart."
Representatives for Grimes, born Claire Boucher, did not immediately respond to HuffPost's requests for comment. Emails to Twitter's press office received an automated response that said, "Busy now, please check back later."
Musk's twins with Zilis were born a few weeks earlier than Y, in November 2021.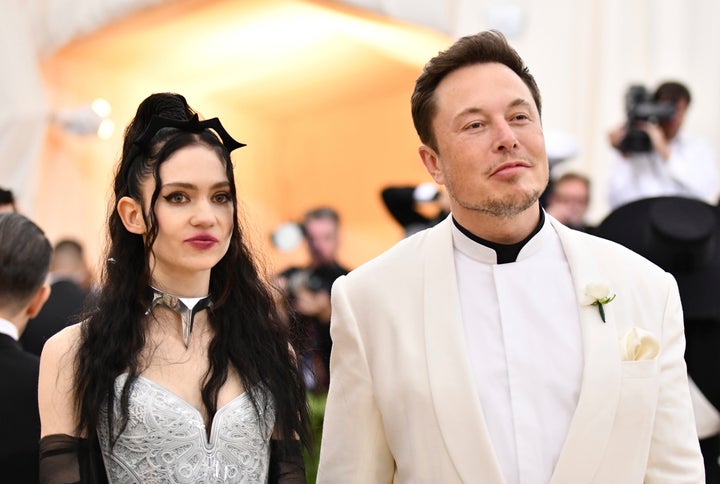 The "Kill v. Maim" singer referred to Musk as her "boyfriend" in a Vanity Fair interview after Y's birth, saying, "There's no real word for it ... We're very fluid. We live in separate houses. We're best friends. We see each other all the time… We just have our own thing going on, and I don't expect other people to understand it."
After the story's March 2022 publication, Grimes posted that the couple had since split again but that Musk was still her "best friend and the love of my life."
Just weeks ago, other since-deleted tweets attributed to Grimes showed the singer referring to "the single most traumatic events of my life."
"A lot has been going on in my life for the last few years that I have mostly kept from the public," she went on. "I may still do that out of respect for others, but the last few days rly taught me that without fundamental change I'm gna die from stress and my kids won't be ok."