At Gucci's autumn/winter 2018 show during Milan Fashion Week models took to the runway holding dragons, a model of their own heads and what else? A bag full of cultural appropriation.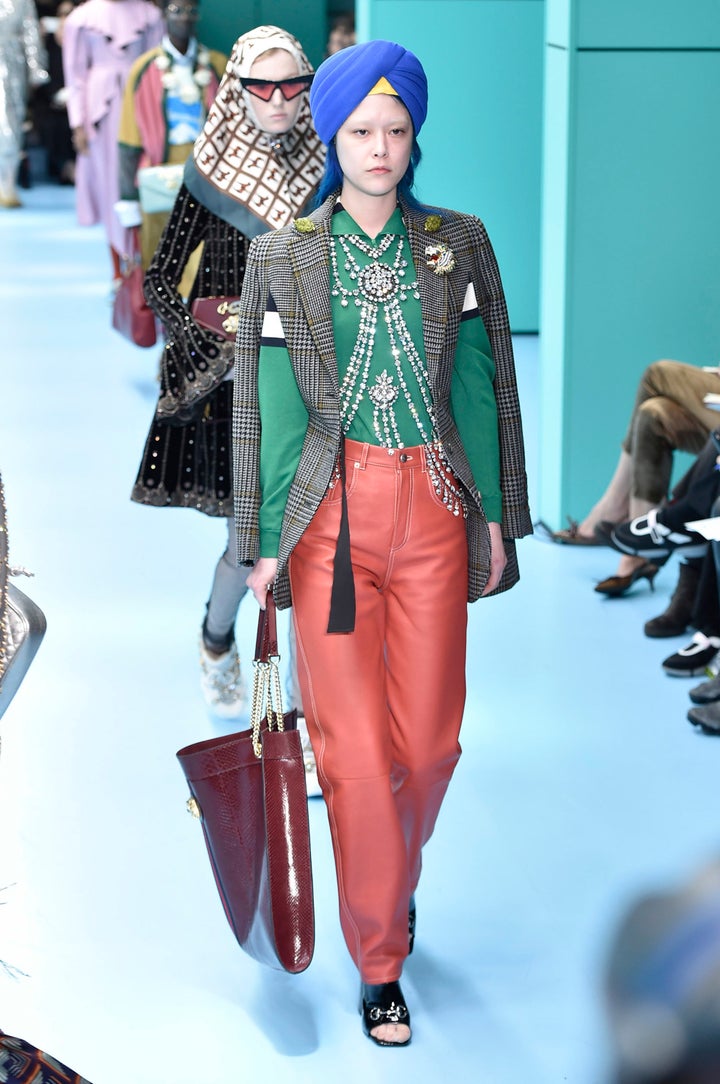 Gucci's creative director Alessandro Michele drew inspiration from Donna Haraway's 1984 essay on 'A Cyborg Manifesto', which rejects the idea of rigid boundaries separating humans from animals and machines.
Amidst the granny kitsch oversized sunglasses, extra scarves and embellished coats and bags, what seem to be Michele's house style for Gucci so far, out came turbans, bindis, 'third eyes', head scarves and accessories in the shape of East Asian architecture.
Michele is often applauded for his mish-mash of maximalism and has in the past been the talk of the internet, with many questioning if the sole intention behind his collections is to be 'instagrammable' click bait. After the show on Wednesday 21 February, social media was again the first to call out the lack of credit given to the broad range of cultures Michele used for his "dystopian tale".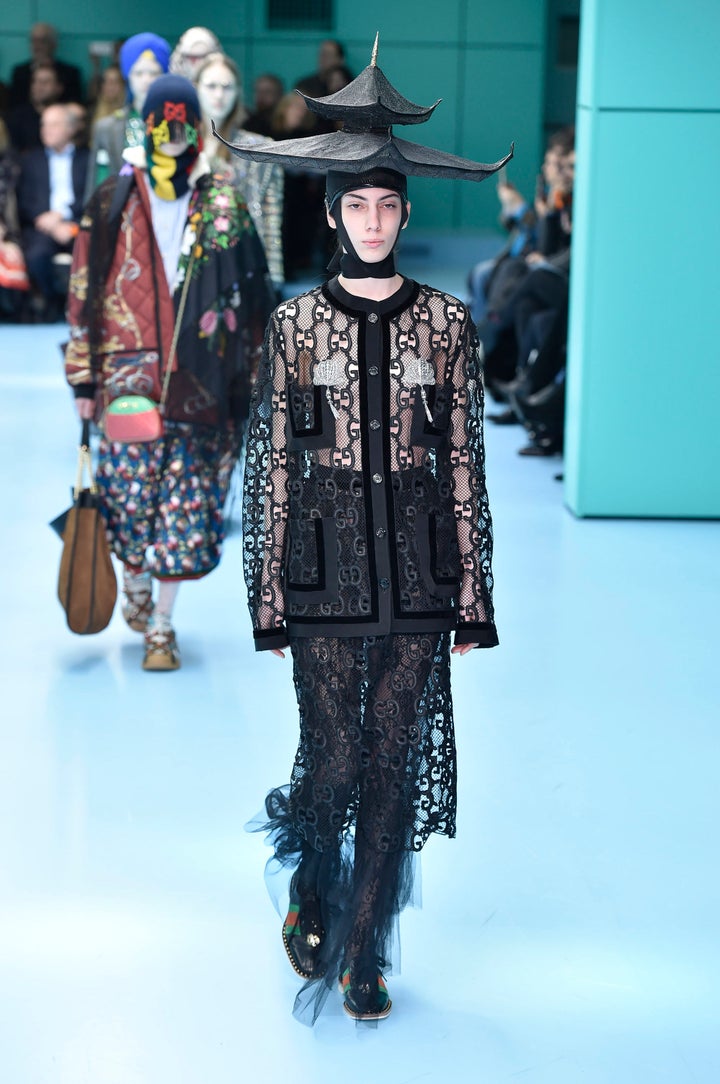 Much of the criticism was directed at the designer's use of the turban especially on non-Sikh models and the fact that the majority of the models were white.
Photographer and editor Faiyaz Kolia asked Gucci on his Instagram stories, "how many cultures do you think you can copy in one show?" then shared with INDIE magazine more of his thoughts on cultural appropriation.
"Someone who buys and wears the Gucci scarf that's 'designed to be worn on the head', wears it without stigma," he said. "They won't know what it feels like to be stared at or harassed by strangers, because they have the option to take it off when they go to an airport. People of colour don't have the same convenience. And the same goes for bindis, turbans, and everything else that was appropriated."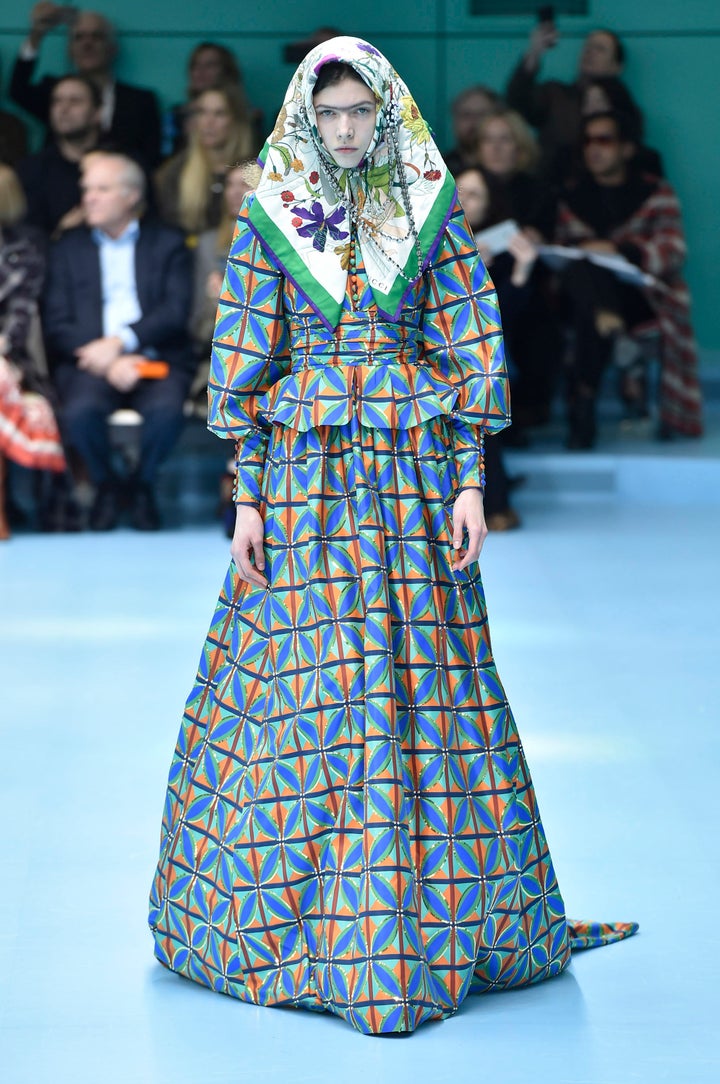 Lamisa Khan, a reporter at Amaliah, a website representing Muslim women, told HuffPost UK extended her thoughts about the Gucci show to HuffPost UK about the lack of visibility and normalisation of said head scarf or turban growing up but those items of culture now being utilised for 'high fashion'.
"The turban look was an absolute mockery and the bindi. It doesn't feel like it's done by accident anymore. It's as though they're doing it on purpose for attention," she said.
"Imagine growing up being mocked for wearing henna, a hijab, turban or bindi and then seeing it on a catwalk considered to be fashionable and its actual meaning and cultural importance neglected and sidelined for the purpose of aesthetic for that season".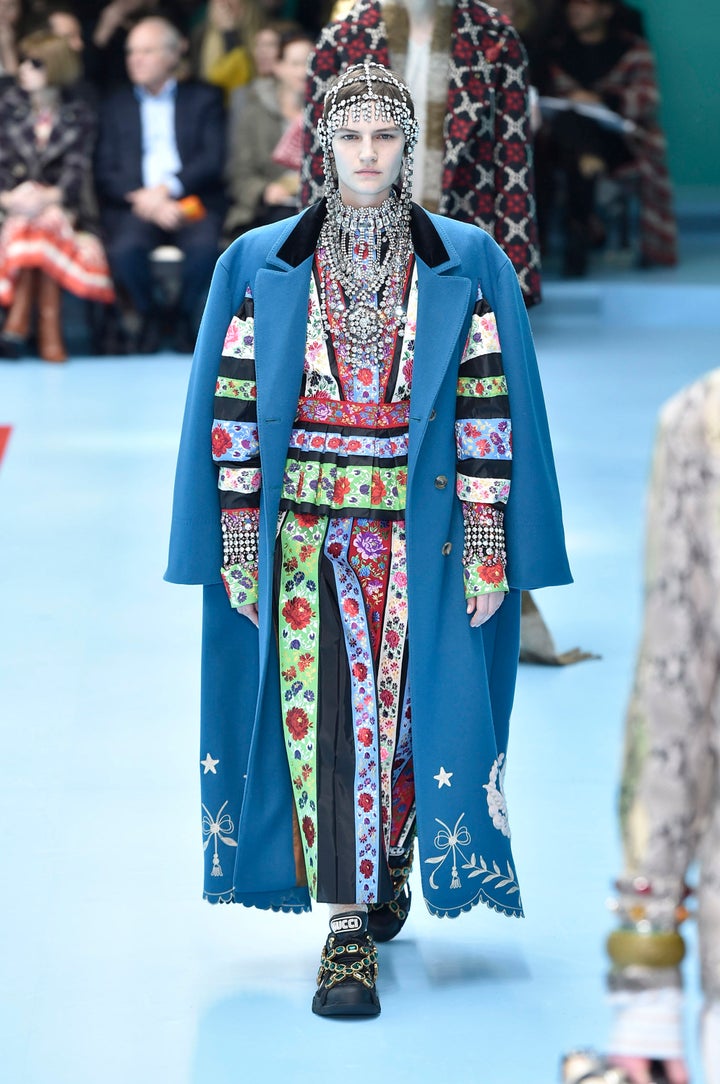 Suggestions for how Gucci could improve its next show, focused on hiring a more diverse team behind-the-scenes and on the runway.