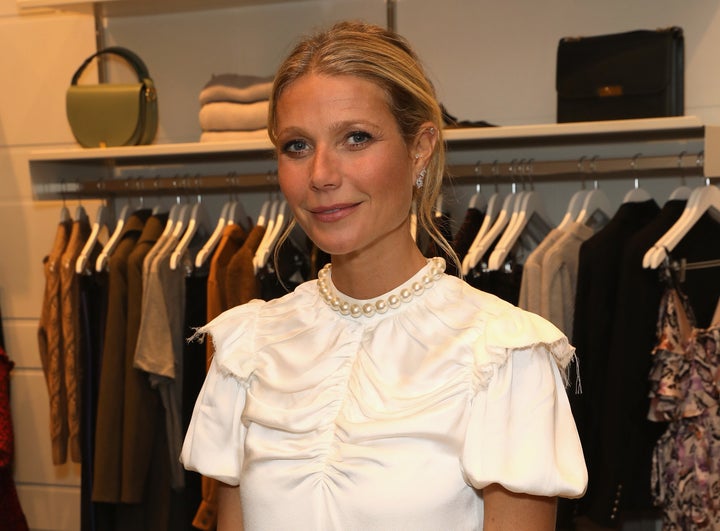 Gwyneth Paltrow's lifestyle and wellness brand Goop has been reported to British regulators over alleged breaches of UK advertising law.
Good Thinking Society, a charity that promotes scientific thinking, reported the Oscar-winning actor's company after finding more than 100 misleading claims on the website, some of them potentially dangerous.
The controversial brand opened its first UK store in London's Notting Hill in September.
The charity submitted its findings on the brand's "unproven" health products to National Trading Standards and the Advertising Standards Authority last week.
In documents seen by The Sunday Times, the charity highlights Goop products that experts warn could endanger the public including sun protection products costing up to £45 each, a "top-of-the-line natal protocol" costing £88 for women who are pregnant or planning to get pregnant and The Goop Medicine Bag, a selection of "health-giving" stones for £76.
Last month, the company paid $145,000 in penalties and agreed to provide refunds to customers to settle a California consumer-protection case accusing it of making unsubstantiated claims about products called Jade Egg, Rose Quartz Egg, and Inner Judge Flower Essence Blend.
Goop claimed its Jade and Rose Quartz Eggs, which cost up to $66 and were meant for vaginal insertion, would lead to better sex for women, help regulate the menstrual cycle and increase bladder control.
It promoted the Inner Judge Flower Essence Blend as prevention against depression, the California Food, Drug, and Medical Device Task Force said in a statement.
Dr. Susan Beck, senior vice president science and research at Goop said: "When used as recommended, goop's the Mother Load supplements are safe during pregnancy. The Mother Load contains a very moderate 450 mcg (1500 IU) of vitamin A (preformed vitamin A as retinyl palmitate), which is less than the recommended daily intake of 600 mcg per day (per NHS).
"The 4000 IU beta-carotene included in Mother Load is only converted in the body to vitamin A as needed, and there is no safety concern for eating this, as there would be no safety concern for eating a large number of carrots containing beta-carotene
"The Mother Load package contains a warning that pregnant women should not consume more than 10,000 IU vitamin A daily due to risk of birth defects. To provide you with more context – All pregnant women need vitamin A.
The concern is that pregnant women not consume excessive vitamin A, a key tenet of good nutrition—moderation is the best policy. Per the NHS the recommendation is that pregnant women not eat liver or pate during pregnancy because of the very high levels of vitamin A it contains, and they recommend being careful not to consume supplements with high levels of vitamin A."
A spokeswoman also added that Goop does not discount the effectiveness of sunscreen.