Blow-drying, backcombing, colouring, curling, highlighting, hot-ironing… in the quest for great hair, we certainly know how to put our strands through their paces.
But while our hair might not have feelings, it's certainly not immune to damage. And the more we expose it to heat, chemicals and physical stress in the name of looking fabulous – the more damaged and unmanageable it can become. And (here's the paradox) the more unmanageable it becomes, the more reliant we become on styling appliances. And so the cycle goes on…
Even our regular daily hair routine can lead to gradual damage of the hair's surface. But an overuse of heated styling appliances and chemical processes, like bleaching, colouring and permanent straightening, can cause damage deep inside the hair strand, too – and that's when things can descend from dull and dry to brittle and breaking.
But don't relegate your straighteners to the back of the cupboard or sack your colourist just yet: help is at hand! With the right nourishing, strengthening and protective products, it's possible to have beautiful, strong and healthy looking hair without compromising on the style you love.
And breaking news: even hair that is already extremely damaged can be visibly repaired and restored to its former look, as though the damage never happened.
Have a regular trim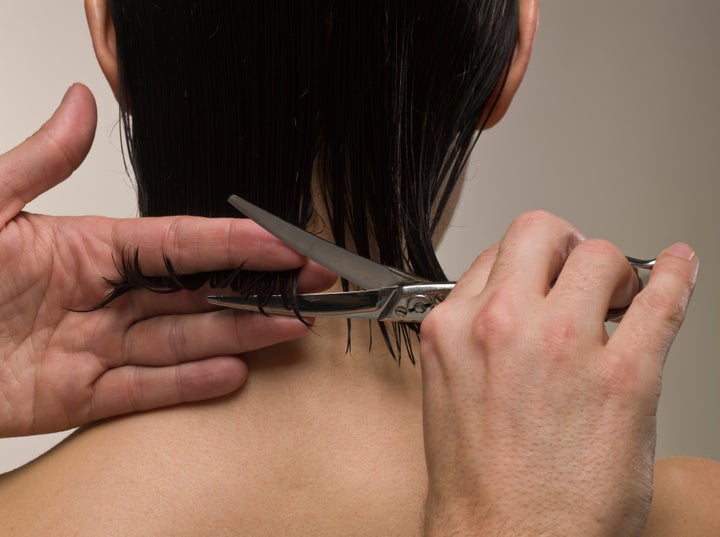 Hair grows at around a centimetre a month, which means the mid-lengths and ends of your hair, particularly if it's long, have endured years of stress from the environment, daily routine and chemical treatments – hello split ends! So keep fraying and frazzled lengths in check with a regular trim. Giving stragglers the chop will also give your hair more body and bounce, which means instantly healthier-looking hair.
Fight damage daily
Damaged hair demands a daily hair care range that's up to the job. The Dove Advanced Hair Series Regenerate Nourishment range, infused with Red Algae extract+ Keratin NutriComplex blend, nourishes the hair to visibly repair and reinforce its internal structure, strengthening it against breakage.
Use the Shampoo and Conditioner in conjunction with the Regenerate Nourishment Serum-In-Oil – a leave-in treatment that brings together the nourishing benefits of a deep-penetrating oil with the smoothing qualities of a hair serum to strengthen brittle hair against breakage and fight split ends.
Protect yourself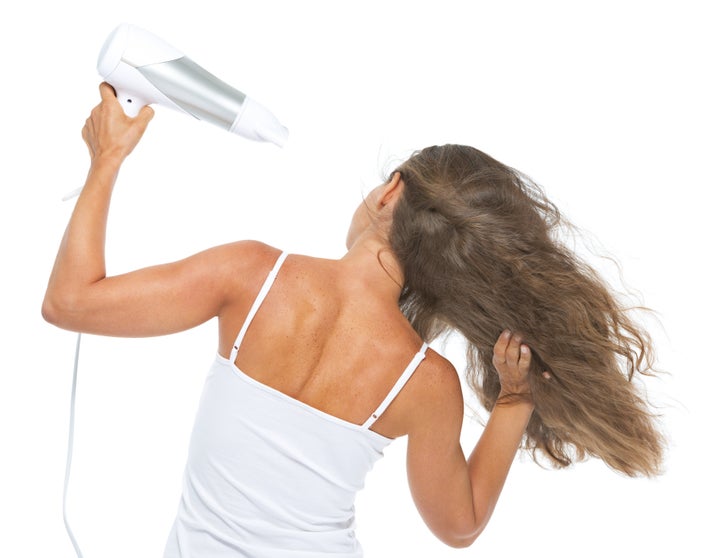 Hairdryers, curling tongs and straightening irons might be the Holy Trinity of styling appliances when it comes to keeping bad hair days at bay. But daily exposure to high temperatures can damage the hair inside and out, making it dry, brittle and a nightmare to style. To help keep hair protected, always spritz first with a good heat defence spray.
Take the heat off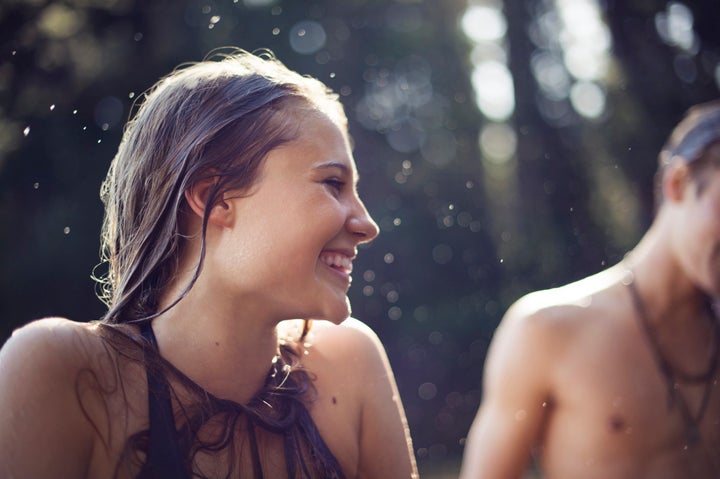 Give your hair a break from the heat by allowing it to dry naturally when you're not going out and saving your straighteners or tongs for the weekend. When you do use your hairdryer, make sure it's on the cool setting – and to minimise the amount of contact your hair has with your heated styling appliances, work methodically on one section at a time, using a heat protection product to help prevent damage.
Try a mask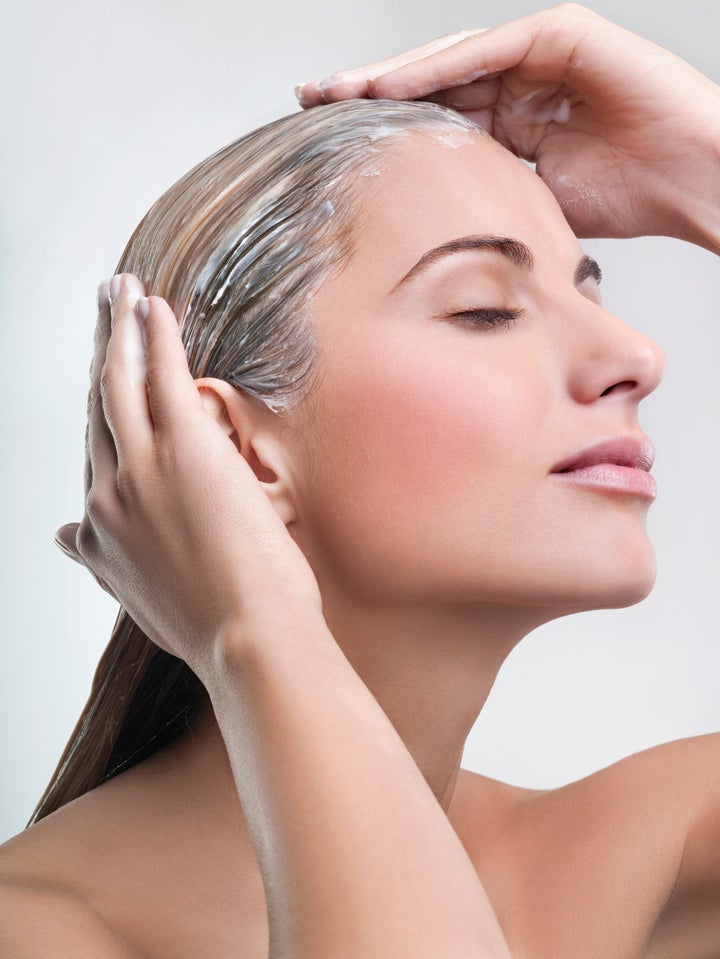 Be sun smart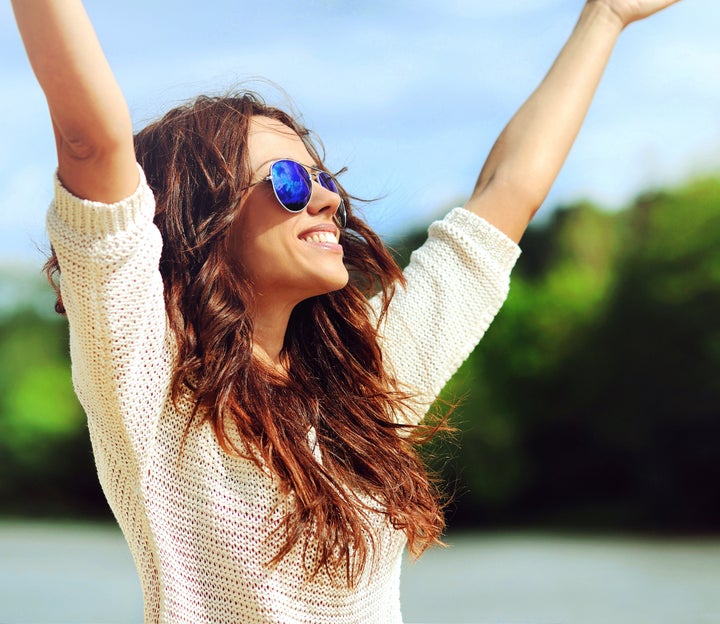 The sun's UV rays can damage the hair, leading to rough, brittle lengths and split ends – particularly if it's colour treated. Use a leave-in conditioning spray or hair oil to help protect hair from the drying effects of sun and keep your hair smooth and healthy looking, or if you're spending an extended period of time in a hot climate, keep you hair covered with a hat or scarf.
Handle with care
Physical stress can also lead to hair damage. Drying your hair vigorously with a towel, for instance, can roughen up the hair cuticle, leaving the core of the hair more exposed to potential damage – while pulling hair back tightly in a ponytail or bun can damage the hair follicle or even cause the hair to literally break off. Treat your hair with the respect it deserves and you'll be rewarded with a strong and healthy looking mane.