Heart-in-mouth footage of a woman strolling over a level crossing and only just missing being hit by a speeding train has been published online.
Released by Auckland Transport, the terrifying clip was publicised as a reminder to New Zealanders living in the Mount Eden suburb to take care and look both ways at level crossings.
The clip also shows several people hurriedly crossing as the amber lights began flashing on Friday morning. The near miss occurs when a woman, wearing a hooded pink jacket and possibly headphones looks right as she crosses – but not left – from where a speeding train is hurtling.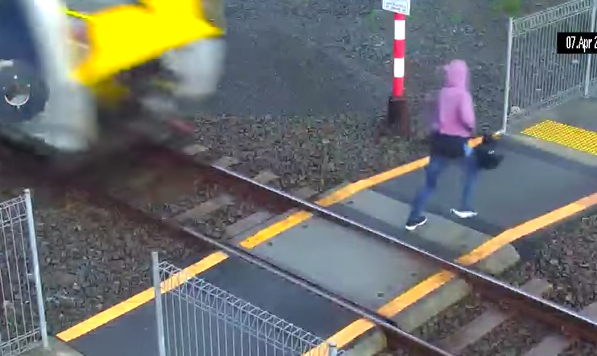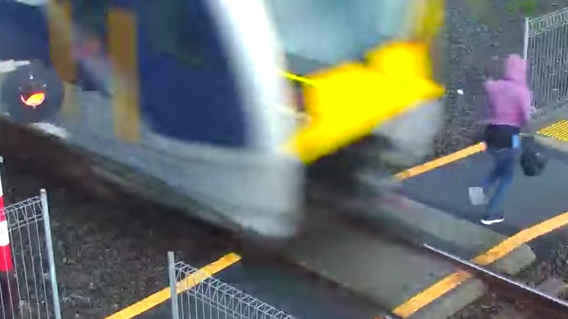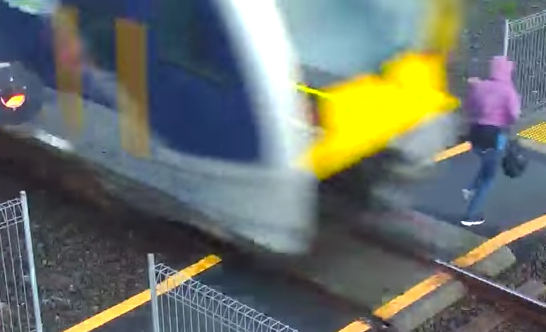 Auckland Transport rail services manager Craig Inger told the New Zealand Herald: "We've checked the footage of this morning's incident and we can see that the woman checked to her right before crossing but not to her left and that's where the train was coming from.
"It's really important that you check both directions before crossing, a train can come from either direction.
"The lights and bells mean don't cross!"