Roughly half a million Brits have never vacuumed their carpets, a new survey has revealed.
This is not only gross, but it also means a lot of people are putting themselves at risk of allergies and infection.
The new survey revealed that 5% of Brits hoover once a month and 11% once a fortnight.
Meanwhile 31% of Brits hoover once a week, 34% do it a few times a week and almost 16% hoover every day.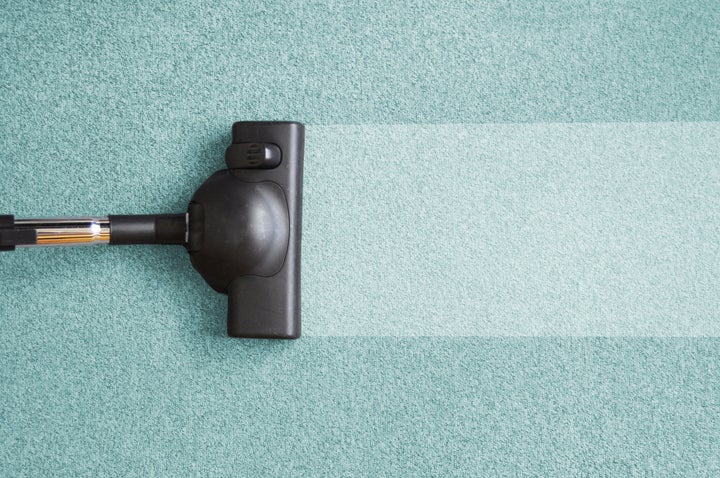 The survey of 2,000 Brits by appliance repair firm Glotech Repairs, found that, in comparison to women, five times as many men admitted to never vacuuming.
Of all of the people quizzed, 1.3% never vacuumed which, scaled up to match the size of our population, equates to 688,987 Brits.
In terms of geographical cleanliness, people in Northern Ireland were the cleanest, with almost a quarter vacuuming every day.
At the other end of the scale, those in the East Midlands were a little less clean - with almost 6% stating that they only hoover "once every few months".
Jason Roberts, founder of the Vacuums Guide, said of the survey: "When you vacuum, you're not simply cleaning your house or apartment for appearance's sake, you're also safeguarding the health of yourself and your family.
"There are dozens of tiny microbes constantly floating around, which can cause a lot of problems for people with asthma and inhalant-related allergies such as hay fever. Dust mites, bacteria, and mould attack respiratory systems.
"Infrequent or incomplete vacuum cleaning can cause severe reactions in people who are sensitive to pet dander, dust, and other debris that accumulates on carpets and rugs."
People lose around one million skin cells and between 60 and 100 hairs every day.
Altogether, that's a hell of a lot of unwanted grub floating around, so get that hoover out and start cleaning.