Whether you've chosen to go all out with soppy cards, romantic dinners and heart-shaped balloons, or ignored Valentine's Day completely, one thing's nailed down: almost half of us won't be having sex on 14 February.
Even on a day dedicated entirely to love, 43% of British couples say they won't be getting dirty between the sheets according to a new survey by Chemist4U. Instead, they are more likely to be watching Netflix, scrolling through social media or talking to their partner.
Luke*, who has been with his girlfriend for four years, says he can't remember the last time the pair had sex on Valentine's Day. Although, he can't recall what they were doing instead, either. ″If you've just had a nice celebratory dinner or a few drinks out then you're not always feeling at your sexiest when you're full and gassy from the bubbles," he says.
"Also when it's mid-week, really, who has time for that?"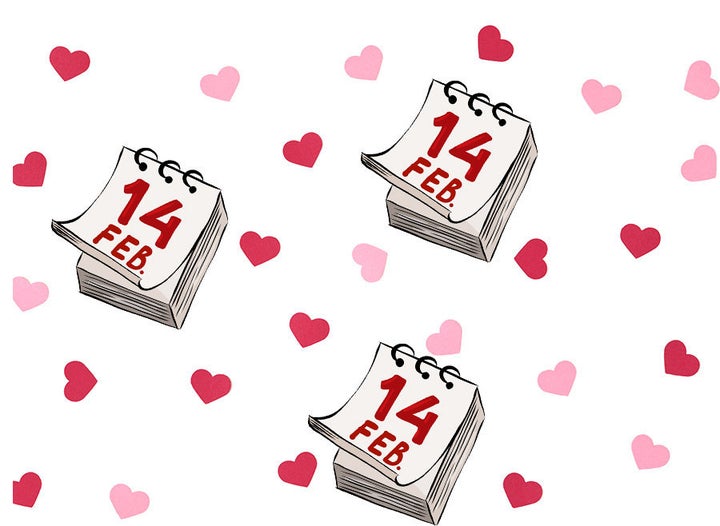 Perhaps it's not surprising that people aren't having sex on Thursday given 8.8 million people (17%) don't have sex at all in February due to sheer exhaustion. With over a third of Brits feeling most fatigued this month compared to any other time in the year – blaming weather, Christmas hangovers and Brexit.
Of course, for some people, not having Valentine's sex is symptomatic of much bigger problems (as in, you're probably not having sex any other day either). Relationship therapist Sally Baker says she sees lots of couples who fall into this rut. But it doesn't have to mean anything major. For plenty of people life gets in the way and sex simply isn't top of the agenda in mid-February.
"Not everyone is going to want to have sex on Valentine's Day," says sex and relationship therapist Miranda Christophers. "Just as not everyone is going to want to have sex on their birthday, their wedding night or any other specific day in the year."
In fact, it is the singularity of the night that means Luke says he wants to resist feeling "compelled" to have sex. "Who am I having sex for? For Clinton's Cards or whoever else wants me to spend money on Valentine's rubbish," he says.
Christophers agrees lots of people feel this way: "Some people may be tired, busy, enjoying themselves in other ways, asexual, prefer spontaneity, don't like the concept of Valentine's Day or simply just don't fancy sex that day. This does not mean there is a problem in the relationship or that the relationship is doomed. It can simply mean they don't want or feel the need to have sex," she says.
"Arguably what's more important is that a couple is able to feel good within their relationship and their level of intimacy on any given day in the year."
So don't feel bad if you fall asleep as soon as your head hits the pillow.