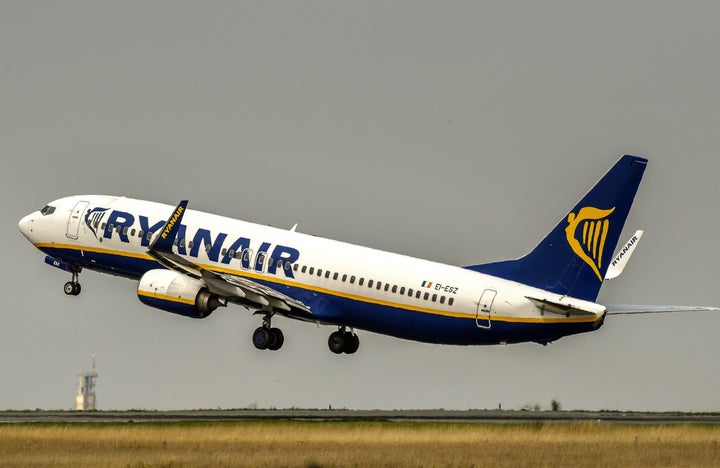 In an effort to reduce delays, from Monday 15 January, standard customers will be restricted to one small (35cm x 20cm x 20cm) item of hand luggage per person. This means you'll no longer be able to take a handbag and a small case with you on board the plane.
However, Ryanair will place your second (larger) wheelie bag in the hold at the boarding gate free of charge.
Priority-boarding customers - who pay £5 each way for the upgrade - will still be allowed two bags: one small case with maximum dimensions of 55cm x 40cm x 20cm and one smaller bag with maximum dimensions of 35cm x 20cm x 20cm.
So, how does this compare to other airlines?
Of course, the price of the flights varies between each brand and your chosen destination, but if a large hand luggage allowance is high on your list of priorities, here's what you need to know.
British Airways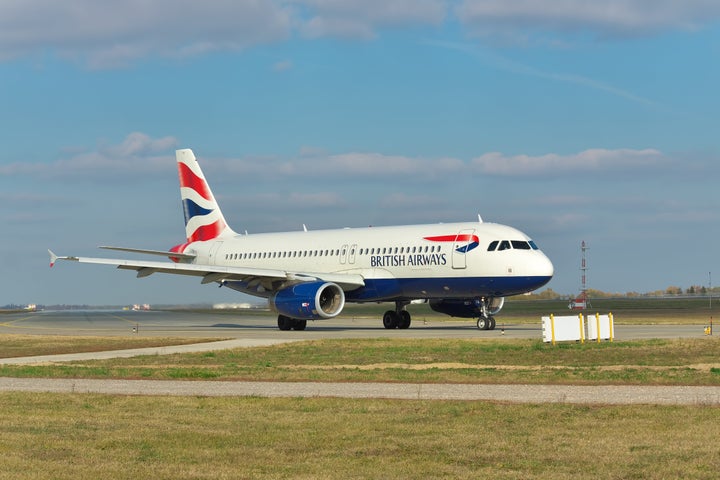 All British Airways customers (above the age of two years old) are able to take two bags of hand luggage on board the plane, free of charge.
The bags must consist of one handbag/laptop bag (maximum weight of 23kg and up to 40 x 30 x 15cm in size) plus one additional cabin bag (max. 23kg and up to 56 x 45 x 25cm).
BA has different rules regarding check-in baggage allowance depending on the locations you're flying between, but on the majority of flights, adults can check in one bag of up to 23kg at no additional free. Some long-haul flights allow two bags per person, details of which can be found here. However, the company also has some flights that are hand luggage only, in which customers have to pay an additional fee for hold luggage, starting at £20.
EasyJet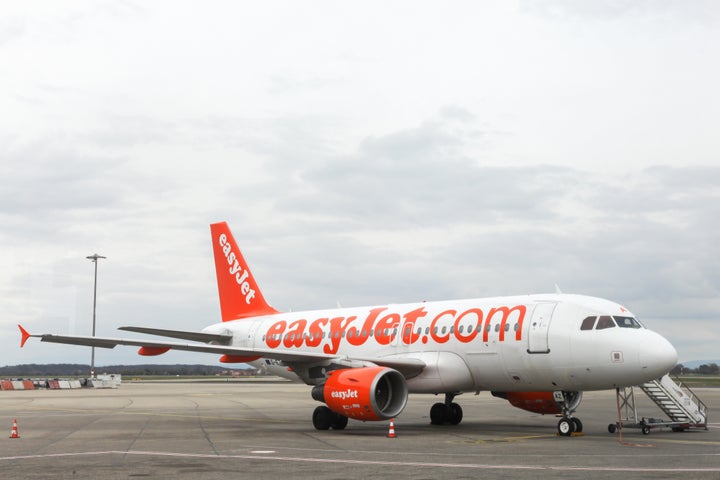 With EasyJet customers are restricted to taking one item of hand luggage on board. However, there is no weight limit, as long as the bag fits within the dimensions 56 x 45 x 25cm.
EasyJet Plus cardholders are able to take an additional handbag or laptop bag on board.
Customers are permitted to check-in one item of hold luggage each with a maximum weight of 20kg. Check-in fees vary depending on flight destination, but they range from £13 - £30 per item if the fee is paid online in advance, £35 at bag drop desk or £45 at the boarding gate.
Monarch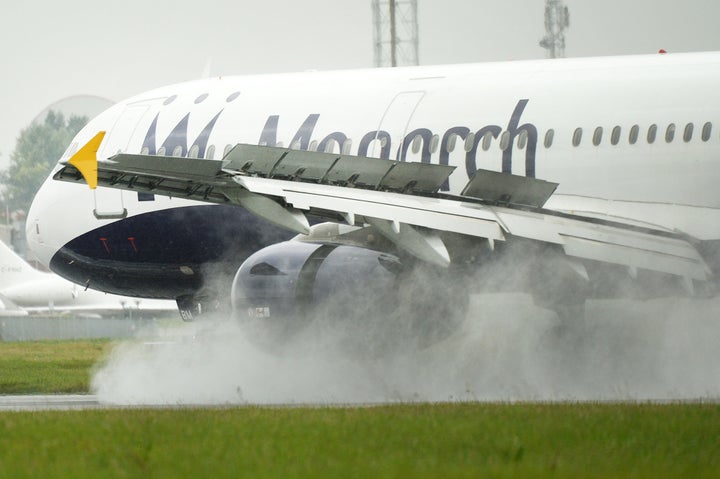 With Monarch you can choose from one of two hand luggage options when you book your flight, both at no additional fee. The first allows you to bring one large item of hand luggage (dimensions 56 x 40 x 25cm and no heavier than 10kg), plus a small duty free bag from the departure airport, aboard the plane.
The second allows you to have two smaller separate pieces of hand baggage, as long as the combined size is no bigger than 56 x 40 x 25cm (including wheels and handles) and the combined weight no heavier than 10kg, plus a small duty free bag from the departure airport.
Customers can opt to take 20kg, 23kg or 26kg in one bag, or 40kg in two bags of hold baggage upon payment of the relevant hold baggage fee. Hold baggage fees range from £15 online to £36 at the airport and vary depending on your destination of travel. Unlike other airlines, Monarch allows you to pool your baggage allowance among your party, as long as you've paid the relevant fees.
Thomson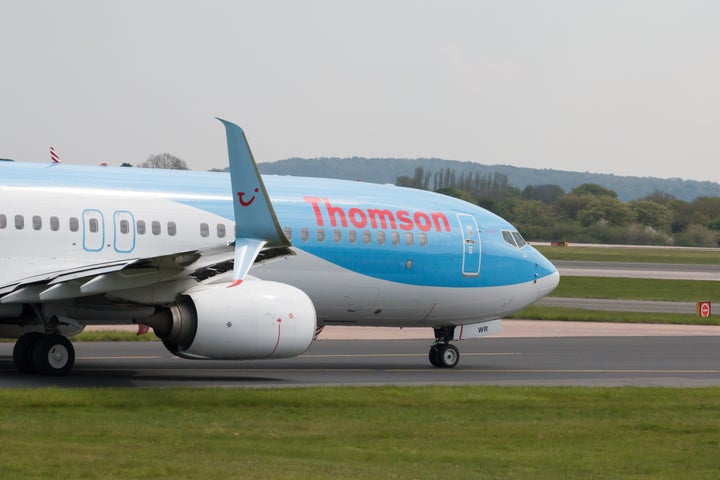 On Thomson Airways flights you can carry on one piece of hand luggage of up to 5kg for free, as long as it's under the dimensions 55 x 40 x 20cm and you can lift the luggage into the overhead storage compartments yourself.
Passengers who've booked Thompson package holidays are also entitled to hold luggage of at least 15kg for no additional fee. Certain types of holiday come with a bigger allowance of 20kg, which you'll be told about at the time of booking.
Like Monarch, you're allowed to pool your luggage allowance with anyone else travelling on your booking. However, each bag can only weigh up to 23kg.
Virgin Atlantic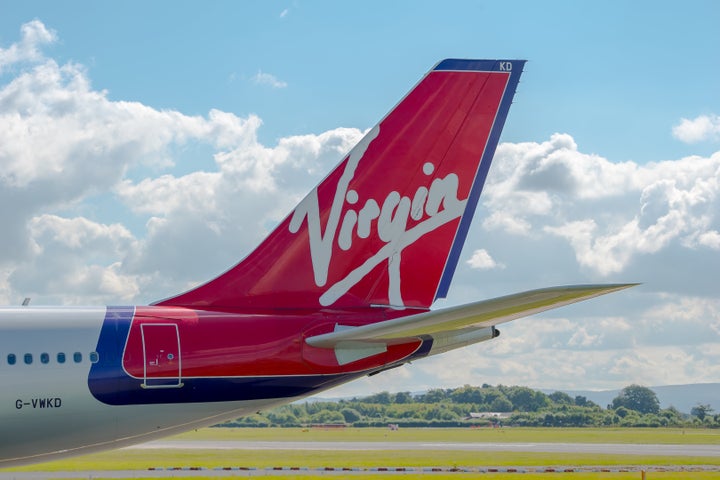 Virgin Atlantic allows customers to bring on one item of larger hand luggage (with a maximum weight 10kg and dimensions 23 x 36 x 56cm), as well as a handbag or smaller bag. Passengers are also permitted to carry on a "small amount of duty free goods".
Restrictions with hold luggage depend on the price of your individual seat, but if you've chosen to fly in economy, you can check-in one bag for the hold, up to 23kg with maximum dimensions of 90 x 75 x 43cm.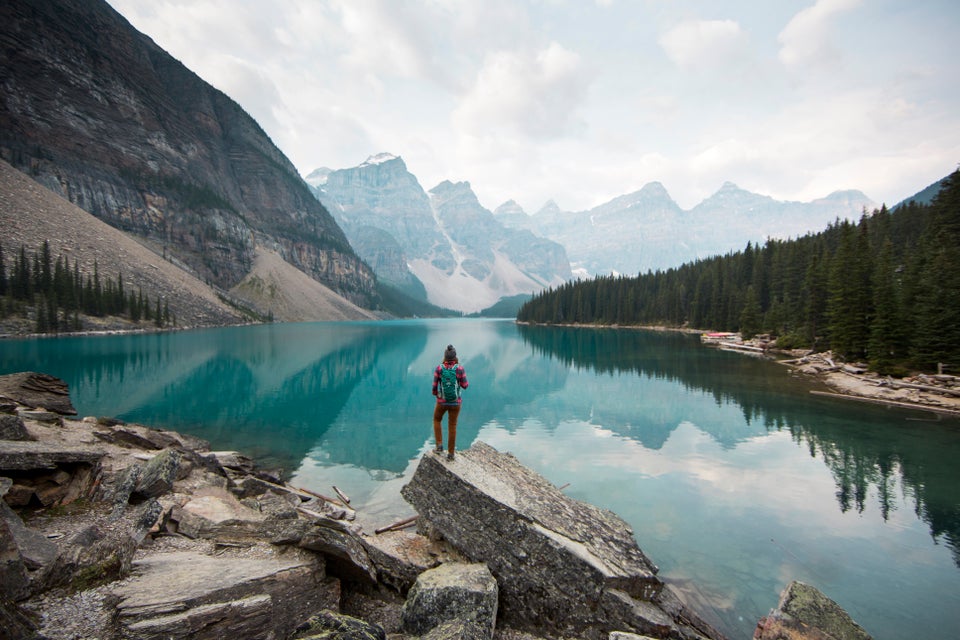 Best Countries To Travel To In 2017 Revealed