If you're on the quest for happiness you might want to move to leafy Rushmoor in Hampshire, which has been found to have the happiest residents in the UK.
People in the borough, which spans the towns of Aldershot and Farnborough, reported higher levels of happiness than those in any other area, rating their happiness levels as 8.3 out of 10, according to the latest data from the Office of National Statistics.
At the other end of the scale, people living in the district of Fenland in north Cambridgeshire came out bottom when asked how happy they felt the previous day – rating their own happiness at just 6.7 out of 10.
The researchers warn conclusions from the data should be "made with caution" though, because discrepancies such as different sample sizes in different areas may have skewed some results.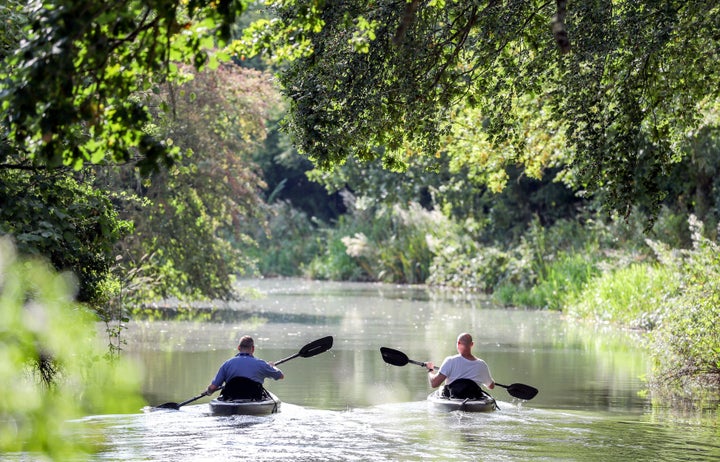 The study looked at four measures of personal wellbeing across the country: life satisfaction, feeling that things done in life are worthwhile, happiness and anxiety. Surveys were conducted between April 2017 and March 2018.
As well as overtaking the people of Craven in North Yorkshire on happiness levels, Rushmoor residents came out on top for overall life satisfaction and a feeling that their lives were worthwhile.
In contrast, those living in Broxbourne, Hertfordshire, reported the greatest levels of anxiety. You can see how your local area fared using the tool below.
Overall, the average scores of UK residents in each of the four categories were unchanged from last year. They came out as:
7.7 out of 10 for life satisfaction

7.9 out of 10 for feeling that the things done in life are worthwhile

7.5 out of 10 for happiness yesterday

2.9 out of 10 for anxiety yesterday
Interestingly, there appears to be a greater disparity of life satisfaction in Wales compared with other parts of the UK. A larger proportion of people in Wales reported either low or very high levels of life satisfaction, the researchers noted. For happiness and worthwhile measures, a larger percentage of people in Wales also gave low scores compared to the rest of the UK.