Theresa May has drafted in hardline Brexiteers from her backbenches to be part of a government taskforce on the Northern Irish backstop.
Senior members of the eurosceptic ERG (European Research Group) will join high-profile Conservative Remainers to help develop an alternative to the PM's customs plan, Downing Street has confirmed.
ERG deputy leader Steve Baker, former Northern Ireland secretary Owen Paterson and Yeovil MP Marcus Fysh will be part of the 'alternative arrangements working group', which meets for the first time on Monday.
Joining them will be former education secretary Nicky Morgan and staunch Theresa May-ally and ex-cabinet office minister Damian Green.
Baker, the ex-Brexit minister who quit over May's Chequers accord, and Morgan were involved talks last week over the so-called Malthouse compromise, developed by Housing Minister Kit Malthouse.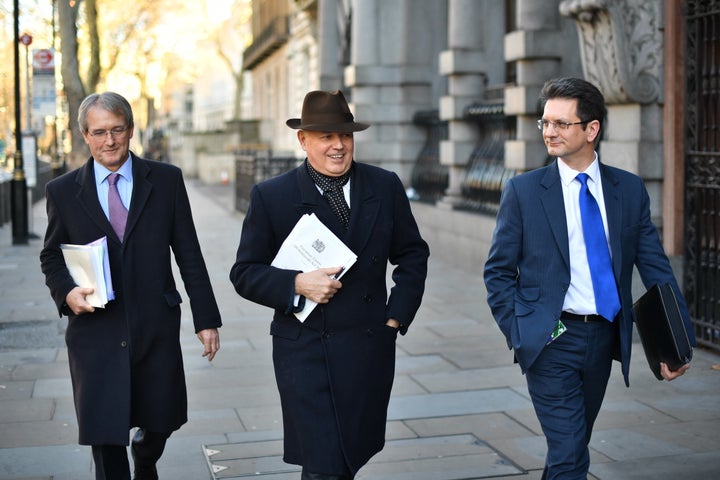 The group will meet "regularly" with Brexit Secretary Stephen Barclay, a No 10 spokeswoman said, as MPs try to thrash out a customs plan parliament and the EU will support.
Downing Street said Attorney General Geoffrey Cox had begun "looking at the legal changes" of scrapping the backstop.
It comes after Donald Tusk and Emmanuel Macron immediately rejected May's demand to renegotiate the Withdrawal Agreement.
"As the PM has previously said, there are a number of ideas on this, including a unilateral exit mechanism or a time limit and the attorney general is considering their wording and legal effect," a No 10 spokeswoman said.
"He will be closely engaged throughout the process."
The taskforce is due to meet at the Cabinet Office in Whitehall, with meetings also scheduled for Tuesday and Wednesday this week.
The ERG pivoted to support a government-backed amendment by Sir Graham Brady, which urged ministers to replace the Northern Irish backstop, after the Malthouse compromise was made public.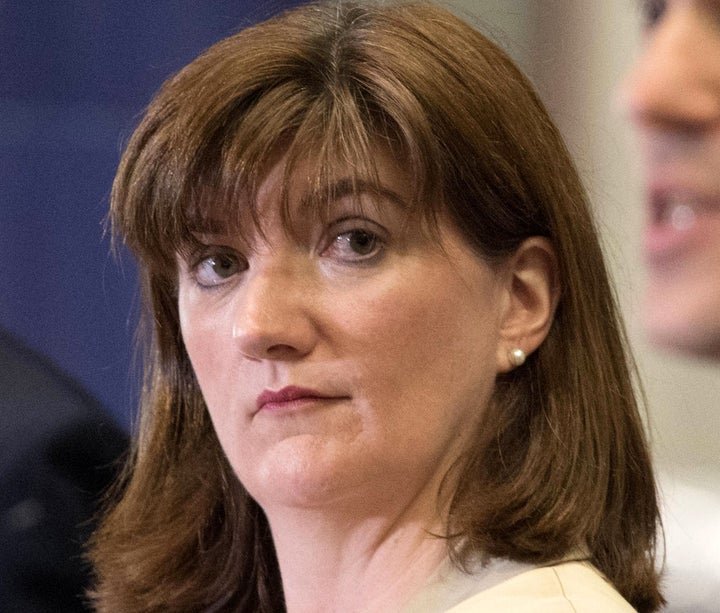 Morgan said last week such a plan would see the Northern Ireland backstop "recast" as "free trade agreement-lite" with a commitment there would be no hard border with Ireland.
At the same time, the 21-month transition period would be extended by another year to December 2021, during which EU citizens' rights would continue and the UK would pay into the EU budget.
Baker said the plan would replace the backstop - which is supposed to be temporary - with a permanent arrangement while allowing more time to secure a free trade agreement with the EU.
May told the Commons the group had put forward "a serious proposal that we are engaging with sincerely and positively".
She added: "We will sit down and work through the proposal that has come forward."
The Downing Street spokeswoman said that as well as meetings with Barclay the group would also meet with civil servants from HMRC, the Cabinet Office's Europe Unit, Number 10 and "other relevant departments".
"The government is in dire straights if it is creating a committee like this with with only weeks till Brexit"
On Sunday, Home Secretary Sajid Javid said Border Force figures believe there are viable alternative arrangements to the Irish border backstop that would avoid the need for a hard border.
The Brexit Secretary was looking at such arrangements, he said, while Cox would explore whether a time limit or "exit mechanism" can be added to the backstop to make it more palatable to MPs.
Javid told Marr: "In terms of an alternative arrangement it can be done."
Former Lib Dem leader Tim Farron, who supports the pro-second referendum Best For Britain campaign, said the working group was pointless and a "preposterous waste of time".
"The government is in dire straights if it is creating a committee like this with with only weeks till Brexit," he said.
"This is like the committee of a cryogenics centre discussing what the customers will have for lunch the day after they come back to life. Interesting chat but none of what they discuss is ever going to happen is it?"