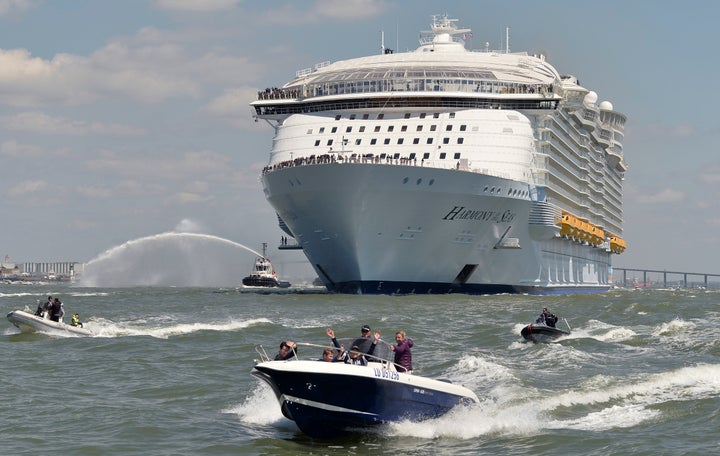 One crew member is dead and four others injured after an accident aboard the world's largest cruise liner, after a lifeboat "became detached".
The circumstances surrounding the incident are still to be confimed but they may have been taking part in an emergency drill aboard the 227,000-ton Harmony of the Seas.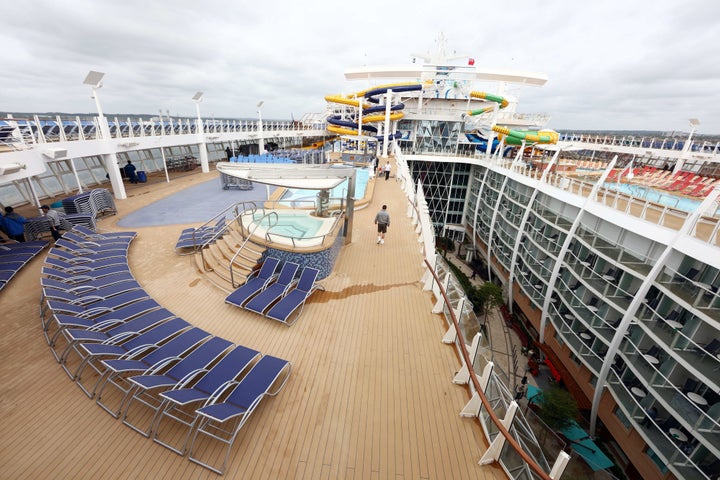 The liner is operated by Florida-based Royal Caribbean and has only been in service since May.
Dubbed "Europe's biggest hotel" and costing £700,000,000, it is longer than the Eiffel Tower is tall and measures 66m across, the widest ever built.
Its amenities include 23 pools, 20 restaurants and even a park.
Its 16 decks can carry over 6,000 passengers and 2,400 crew members.