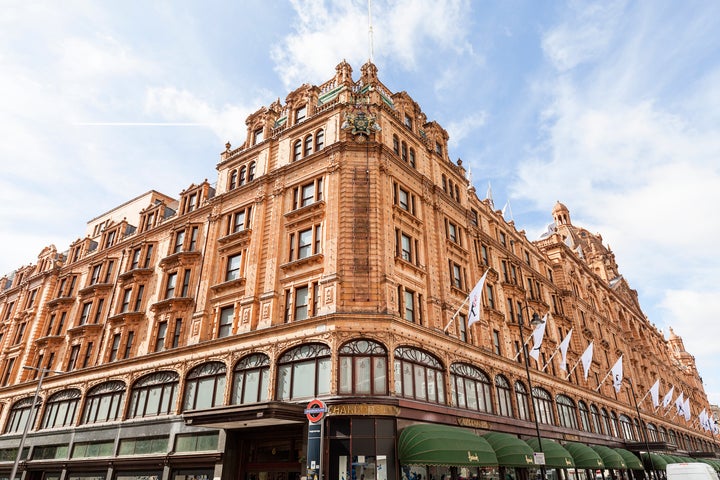 Security guards and CCTV operators at the luxury department store Harrods have voted to strike over pay, with one worker citing unpaid overtime on top of 12-hour shifts and constant stress among reasons the row has reached boiling point.
Unite the Union said its members at the luxury department store are angry at being offered a below inflation pay increase and being required to work half an hour unpaid every day, to collect and drop off equipment at the start and end of their shift.
One worker said security staff have to be "constantly on high alert" and deserved a pay rise that reflects the dedication they show to their jobs.
Workers are also disputing having to undertake an additional unpaid "training day" every eight weeks, and 97% voted in favour of strike action after a two-week ballot by the union resulting in an 84% turnout.
The walk-out is likely to begin next month and union bosses said they expect it to cause "a great deal of disruption" at the iconic Knightsbridge store.
Unite regional officer Balvinder Bir said: "The stonking majority in favour of strike action underlines our members' strength of feeling on these issues.
"Harrods management are now drinking in the last chance saloon. Only by making an improved pay offer and ending the injustice of unpaid work can they avoid strike action.
"If strikes go ahead then it will greatly disrupt the smooth running of the prestigious store and will embarrass Harrods' brand nationally and internationally."
The union said Harrods now had one final chance to return to the negotiating table with a renewed pay offer.
Unite secured formal union recognition for the security officers and CCTV operators earlier this year.
Before that, one anonymous worker said, security staff had not received a pay rise for five years.
"On paper we do a 12-hour shift, but the reality is we have to get there 15 minutes early to collect our rota, keys, DNA spray and radio, get changed and head over to whichever part of the building we're stationed at that day," they told HuffPost UK.
"We're the first and last people customers see, so we have to be very customer friendly. The nature of the store means you really do have to go above and beyond. But at the same time if someone comes in carrying a suitcase, or a coffee, we're the ones who have to be the bearers of bad news and tell them they're not allowed – and a lot of them don't like it.
"We have an earpiece that we have to wear constantly, including on breaks, so we never actually get a break. And we also have to deal with missing children, shoplifting, first aid incidents, anything like watch snatches or thefts in the vicinity of the store. We're first responders for things like terrorist incidents, so you are constantly on high alert. There is never time to switch off."
The employee said security staff feel the pay rise offer presented by bosses this year "just isn't fair" and fails to reflect the work they do.
The store netted profits of £171.6m in the year up to February 2019, with its Qatari sovereign wealth fund owners paying themselves a £125m dividend, according to the Retail Gazette.
A Harrods spokesperson said: "Despite almost 12 months of pay talks, which the business has conducted with Unite and its representatives in an open and collaborative manner, Harrods is extremely disappointed and saddened that Unite members within the Harrods uniformed security team have now voted to strike.
"Whilst we had hoped to resolve this matter without strike action, the continued safety and security of our employees and customers is now our priority."
The store said it is "confident that we will be able to continue to run our operations without disruption to our staff or customers, and will trade as normal throughout any strike action".
"While Harrods respects the parameters of the industrial action, extra measures will be put in place throughout any strike action to ensure the safety and security of the store," the spokesperson added.
"This will include deploying existing trained security experts within our teams, as well as upskilling other internal teams to support. Harrods customers will not be impacted and the high levels of security within Harrods will continue to be upheld at all times."