The number of LGBT students living in fear of hate crime has doubled in the past 12 months, a new YouGov poll has revealed.
The research found that 37% of LGBT students are now worried about being abused because of their sexuality or identity, up from 19% last year.
The number of LGBT students anxious about workplace discrimination also increased to almost a quarter (23%). Just a year ago, only 11% named this as a concern.
In the past year, incidents of hate crime have increased by 19% in the UK, with 62,518 cases reported to police. Of these crime, 13% were against homosexual or transgender people.
Shadow Secretary of State for Women and Equalities Sarah Champion said LGBT hate crime urgently needed to be dealt with.
"The increase in hate crime since the Brexit vote is truly frightening and needs to be challenged head on; nobody should ever have to live in fear of violence or intimidation.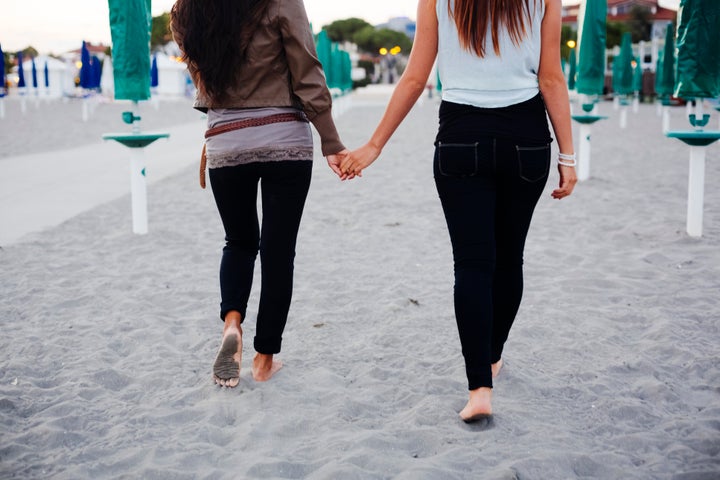 "We all need to take responsibility to challenge hate and discrimination and particularly support LGBT young people as they enter the work place," she said.
YouGov's research was carried out on behalf of LGBT Leaders, the UK's biggest careers conference for LGBT undergraduate students.
Cai Wilshaw, the founder of the conference, said: "In a year when the LGBT community has been under threat, this is yet another worrying indicator that students feel afraid to be their authentic selves not only in the work place, but also going into their daily lives.
"These figures just go to show that there has never been a more important time to champion LGBT rights for young people across the country."
NUS LGBT+ Officers Noorulann Shahid and Melantha Chittenden said the concerns of LGBT+ students around hate crimes was "completely legitimate, especially considering recent data produced by Galop, showing a 147% increase in homophobic hate crime post-Brexit.
"As a campaign, we're committed to tackling hate crime by making campuses and wider society safer for LGBT+ people."