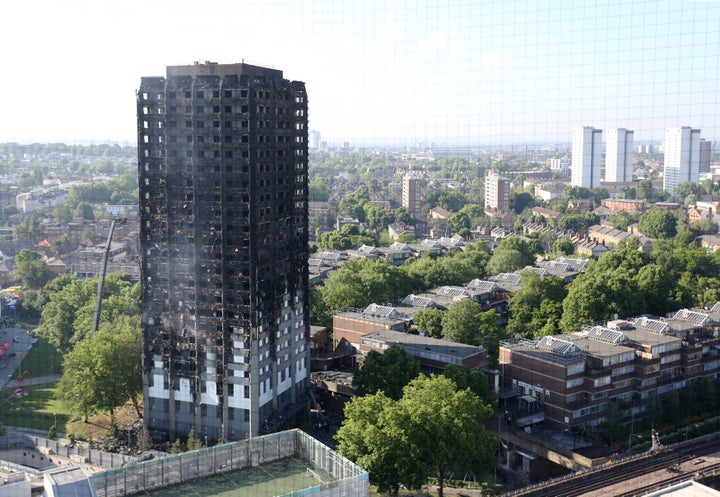 Theresa May should green-light a "post-Grenfell rescue package" and use £1.1bn set aside for starter homes to build social housing instead.
Labour has demanded radical change to social housing policy in the UK after the North Kensington tower block inferno killed at least 80 people and shone a light on glaring inequalities council tenants face.
Ahead of the Conservative Party Conference in Manchester next week, Shadow Housing Minister John Healey branded May's housing policy a "failure" and put forward a five-point plan, which includes retro-fitting of sprinklers in tower blocks and fresh funding.
But the Conservatives pushed back at criticism, pointing to Labour's "shameful" record on housing in local government and accusing Healey of "staggering hypocrisy".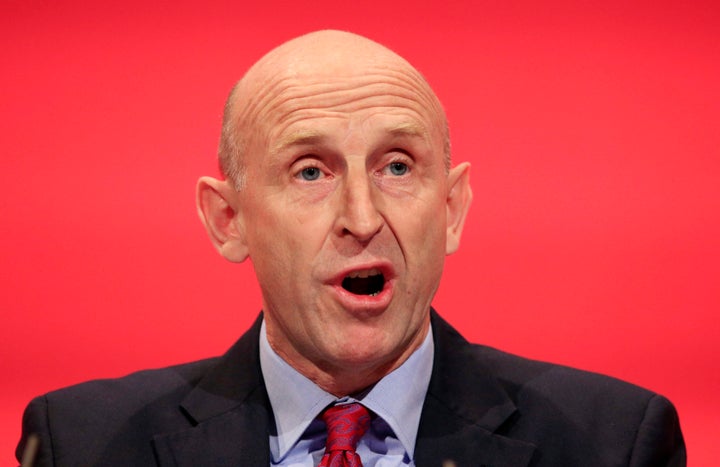 "The social housing system is on its knees," said Healey. "It needs a big adrenalin shot to kick it back into life. The post-Grenfell test for the Prime Minister is what she does, not what she says and if she launches a proper rescue package for social housing, she'll get cross-party backing for it.
"After seven years of failure on housing under the Conservatives, all Government funding for new social rented homes has been axed, Labour's Decent Homes programme has been scrapped and the voice of tenants has been silenced."
The National Housing Federation estimates the £1.1bn could build 20,000 social rented homes. None of the 'starter homes', which were announced by David Cameron in 2014, have yet been built.
Labour said the Government should:
Restart Labour's Decent Homes programme to ensure all social homes are fit to live in.

Reverse local government austerity and support councils in hanging on to their social housing stock

Fund retro-fitting of sprinklers in high-rises

Lift the local authority housing borrowing cap so councils can build more homes for social rent

Switch the £1.1bn from the starter homes and use it to build.
Communities Secretary Sajid Javid has already announced a "top to bottom review" to end Britain's housing crisis, launching a Green Paper during a speech in Birmingham earlier this month.
The Green Paper review includes homes provided by councils or housing associations.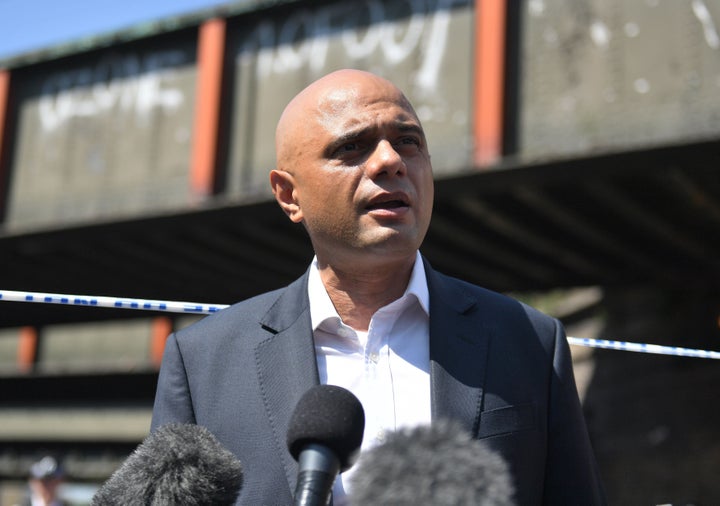 Healey said immediate action was also needed.
"Theresa May must not use an open-ended review of social housing as an excuse to put off action needed now to help deal with the crisis," he said. "She should act now: putting funding back into building new genuinely affordable homes and maintaining existing ones.
"Ultimately, only a change of Government will fix the mess the Conservatives have made. Labour has a plan to build 100,000 genuinely affordable homes to rent and buy a year by the end of our first term, including the biggest council house building programme in more than thirty years."
A Conservative spokesperson pointed to failing social housing projects in Labour-run council areas, before adding: "Labour's record on housing is shameful, with house building falling to records not seen since the 1920s and the number of social homes going through the floor during their time in government. John Healey is displaying staggering hypocrisy given he presided over this shambles when he was Housing Minister.
"In places like Ledbury Towers, in Labour-run Southwark, and Chalcots estate in Labour-run Camden, we've heard shocking accounts of tenants' complaints going ignored and major fire safety issues not dealt with.
"This Government is committed to building and improving all types of housing, including social, which is why we launched our social housing green paper earlier this month and a Housing White Paper earlier this year to fix our broken housing market."