It's safe to say many people wouldn't be here today without the help of volunteers – from the first responders giving up their weekends to save those caught up in road traffic accidents, to those giving up their time to board Britain's lifeboats, saving people stranded at sea.
These are only just a few examples of course. There are millions of people volunteering with hundreds of different charities across the UK, all united by a common goal: to help others and make the world we live in a better place.
To coincide with Volunteers' Week (which runs from 1-7 June), three people have shared 'thank you' letters to the volunteers who helped them through difficult times – and if their words don't restore your faith in humanity, nothing will.
"Without you, I don't think we would be here."
The Royal National Lifeboat Institution (RNLI) is the largest charity that saves lives at sea around the coasts of the UK, Republic of Ireland, Channel Islands and the Isle of Man. Here is one woman's letter to the two volunteers who rescued her and her daughter from the rising tide.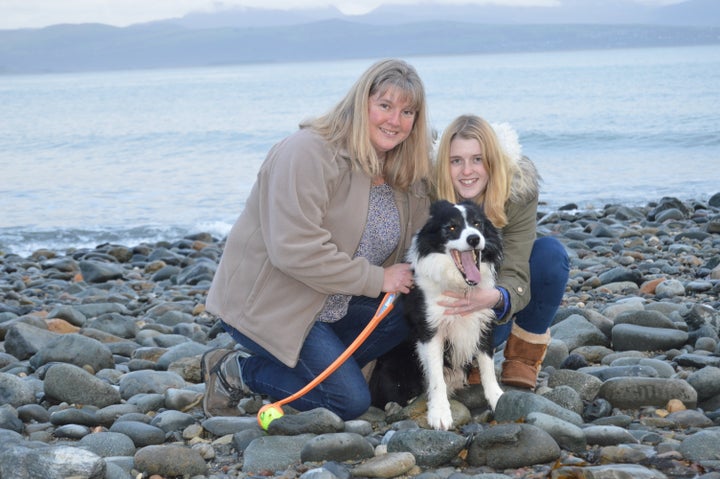 Dear Gordon Emery and Michael Howie,

It's been nearly three years since you rescued my daughter Katie, our collie dog Badger and I from the rising waters at Black Rock Sands near Porthmadog in Wales. It was a beautiful sunny day and we'd been walking along the sandbanks and paddling in the shallow water. But when we turned back, we realised the water had come in around us and cut us off from the shore.

We thought we'd be able to wade back, but we were thigh-high in water after only a couple of steps. The water was so much deeper than we thought and the current was strong. We could feel the force of it dragging us in the water as soon as we stepped in.

We used Katie's phone to called the Coastguard. She thought I was over-reacting at first, but we were a considerable distance out from the shore and the water was rising fast. I remember feeling frightened and panicking about the situation we found ourselves in.

Your lifeboat arrived after about 15 minutes, during which time the patch of sand we were standing on got smaller and smaller. By the time I got in the boat, I was ankle deep.

I felt so stupid – we had walked on that beach so many times and never realised it was possible to become cut off like that. You were both so kind and reassuring. Over that same summer, you saved many more people just like us, who didn't realise the dangers of the sandbanks and incoming tide.

If we hadn't called when we did, things could have worked out very differently. Without you, I don't think we would be here. We owe our lives to you.

We will never forget that the RNLI saved our lives that day, and we will be eternally grateful to all those involved in our rescue.

With heartfelt thanks,

Mandy Francis, 48 from Maentwrog, Gwynedd, Wales.
"I realised my dream because of the time you gave me."
Empire Fighting Chance works at street level, out of boxing gyms in the heart of deprived communities, using non-contact boxing and intensive personal support to challenge and inspire young people to realise their potential. Here is one man's letter to the volunteers who helped him pursue his dream.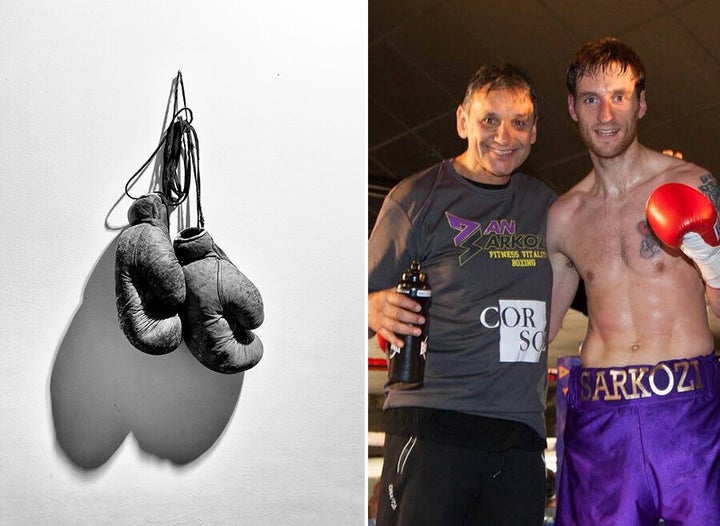 Dear Martin Bisp, Jamie Sanigar and Chris Sanigar,

I was a young boy trying to find my way in the world and stay out of trouble when I joined the Empire Boxing Gym in Bristol. I had a job fitting air-conditioning units but I dreamed of being a professional boxer.

I started training three nights a week and eventually took part in 50 amateur fights. Each time, one of you drove me to and from the fight venue, waited around while I got weighed in and were literally in my corner while I boxed.

I was old enough to notice the incredible number of unpaid hours you put in, and understand you all had families, jobs, bills to be paid too. I also noticed you gave your time to anyone, whether they looked like they had a shot at a professional career or had turned up for the first time to try something new.

You opened my eyes on how to do things right. "Be clever" you said. You showed me how to fight without taking too many punches, how to live healthily without booming and busting between fights. You told me to get a trade as a Plan B and keep the day job to begin with.

Happily, my day job became coaching for you. As the charity Empire Fighting Chance was launched, I became your first employee, coaching other young people and trying to be the role model you had been for me.

I left five years later to pursue my dream as a professional boxer and your support continued. You showed me how to blend this with personal training, scheduling in clients when I wasn't training to make things sustainable.

My whole career – with a job I absolutely love – is because of the grounding you gave me. I know how to dodge the pitfalls of the profession because of what you taught me. I realised my dream because of the time you gave me.

Thank you.

Dan Sarkozi, 30 from Bristol.
"Volunteering for you means my future is – at last – bright and full of promise."
Forward Assist helps UK military veterans in their transition from soldier to citizen, providing a variety of projects to reduce social isolation, loneliness and activities that improve physical and mental health.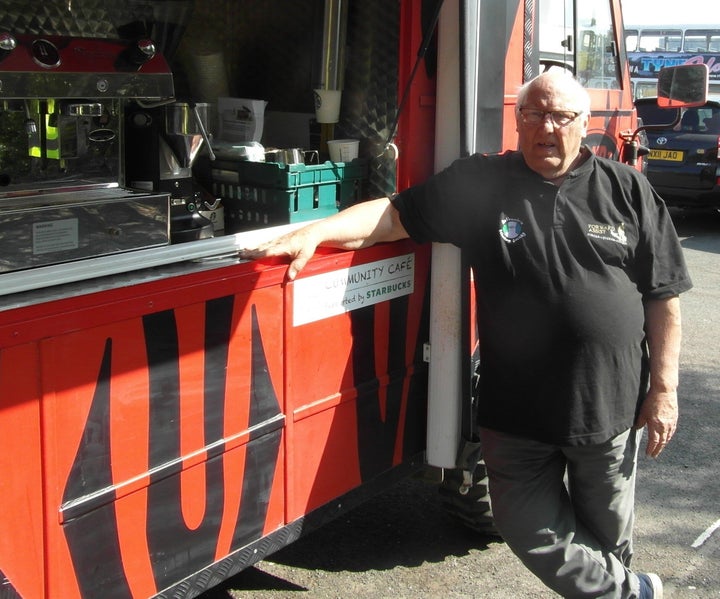 To the staff and volunteers at Forward Assist,

I am writing to tell you how much your support and the chance to volunteer for you has changed my life.

I left school in 1964 with no qualifications. Unable to find employment I joined the Army as a gunner. In my 15 years of service I was involved in seven tours, all in Northern Ireland.

In 1983 I left service but my transition to 'civvy street' proved to be the most difficult challenge I've ever faced. I was on an emotional rollercoaster, constantly living with depression and anxiety, haunted by the things I'd seen in Northern Ireland.

At the time I didn't know these symptoms were post traumatic stress disorder (PTSD). I struggled with suicidal thoughts and barely left my home in the two years before I discovered your team.

Forward Assist was – and still is – my lifeline. Meeting other veterans and sharing experiences, as well as some serious one-to-one therapy, helped me turn a corner. As did becoming a volunteer for you.

With your help and support I trained as a coffee barista and now proudly run and maintain your coffee truck, serving our own specially roasted Salute blend at events all over the North East. I talk to other veterans about my experiences, their experiences, what Forward Assist can do for them.

I'm also a trusted driver for you, ferrying people and items wherever you need them to be. I come in every day, often even on weekends. Because volunteering for you gives me a sense of purpose I've not known in decades. I'm helping others. But volunteering makes me feel happy and connected to the world too. It's a far cry from all those years shut away with only the horrors in my mind for company.

I'm no spring chicken but volunteering for you means my future is – at last – bright and full of promise.

Thank you.

Bob Wilson, 70, from Dudley, North Tyneside.