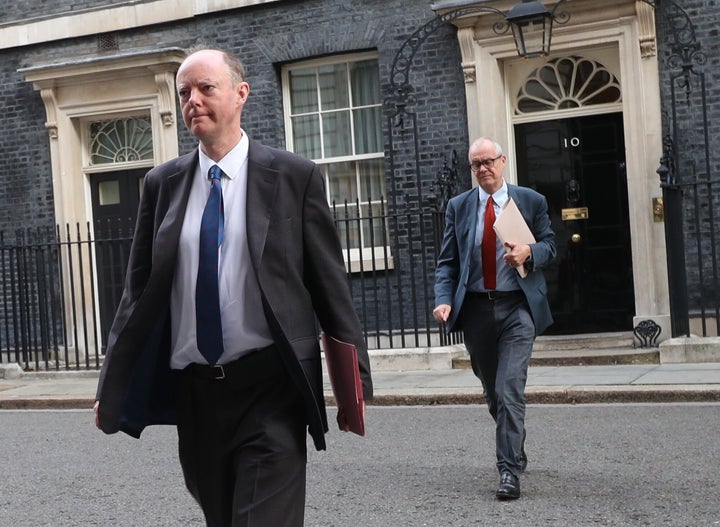 The declaration, which also calls for the vulnerable to be shielded, is backed by 'lockdown sceptic' Tory MPs, such as Steve Baker, who say restrictions harm the economy and infringe on civil liberties.
But Whitty called the open letter, said to have been signed by 15,000 scientists and medical practitioners, "operationally impractical".
Appearing alongside chief scientific officer Patrick Vallance before the Commons' science and technology committee, Whitty agreed lockdowns "are destructive", but said of the declaration: "The basis for this in my view is scientifically weak, flawed actually, dangerously flawed, operationally impractical and have to say personally I think ethically a little difficult."
He said trying to achieve herd immunity would lead to many deaths and that it would be impossible to shield the vulnerable, adding that for most diseases "you never acquire herd immunity ever" and it was "simply incorrect" to suggest as much.
Whitty also said it was "simply impractical" to protect the vulnerable for long periods of time and that said "very large numbers of people would inevitably die" as a result of a herd immunity policy, adding "to have this as an element of policy was ethically difficult".
Vallance agreed, saying the plan had "fatal flaws" and the Scientific Advisory Group for Emergencies (SAGE) had recently concluded as much.
The intervention is a blow for potential Tory rebels, who are attempting to drum up support ahead of a vote on the lockdown, which will start on Thursday and continue to December 2.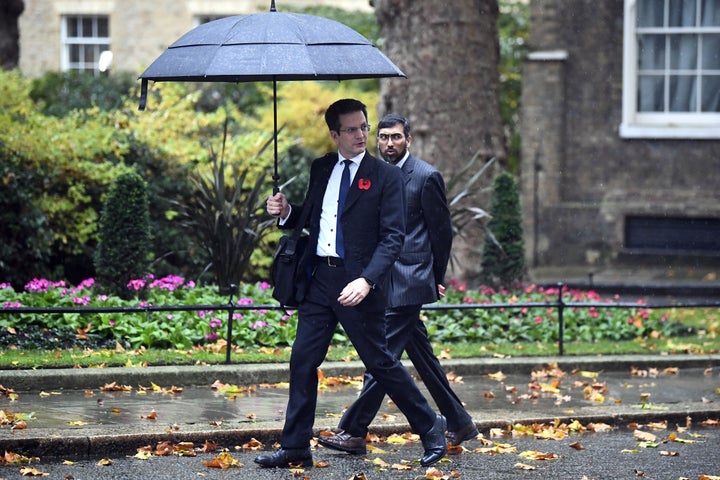 The CMO went on to defend the impending lockdown, saying it would work.
He said "If people adhere in the way that I expect they will, it'll reduce R below 1, in my view, in the great majority or all of the country.
"I wouldn't want to imply that suddenly that means that Covid is over as a problem. This is a long haul."
He added: "We need to see this through winter – this doesn't mean we need to stay in these measures through winter – but we will need to be doing things that keep the rates down."
When asked if the restrictions would be lifted on December 2, Whitty said it was a "realistic prospect".
Whitty said that although tier 2 and tier 3 restrictions in England were having an effect in reducing the R number, hospitals were already under pressure and a small increase in the "R rate" could leave some areas in "quite serious trouble".
"We've now got hospitals already like in Liverpool, which are above their previous peak, and it doesn't take much increase from that until you run into quite serious trouble," he said.
"So the ability to actually hang on and say 'well, let's wait a couple weeks, let's just see what happens' – the problem is the people who are in hospital now were infected several weeks ago."
The so-called "two boffins" were also quizzed about data and slides they had previously presented to the public.
Labour MP Graham Stringer said that data suggesting there could be 4,000 deaths a day had "frightened a lot of people around the country".
Vallance said the figures were not intended to "scare people" and said: "I think I positioned that, and if that didn't come across then I regret that, but I positioned that as a scenario from a couple of weeks ago, based on an assumption to try and get a new reasonable worst-case scenario."
He also defended the use of modelling, saying the the "six-week forward projection" – the most reliable part – suggested the number of people in hospital would pass the first wave "towards the end of November".
The number of deaths would equal the first wave "somewhere in mid-December", he said.