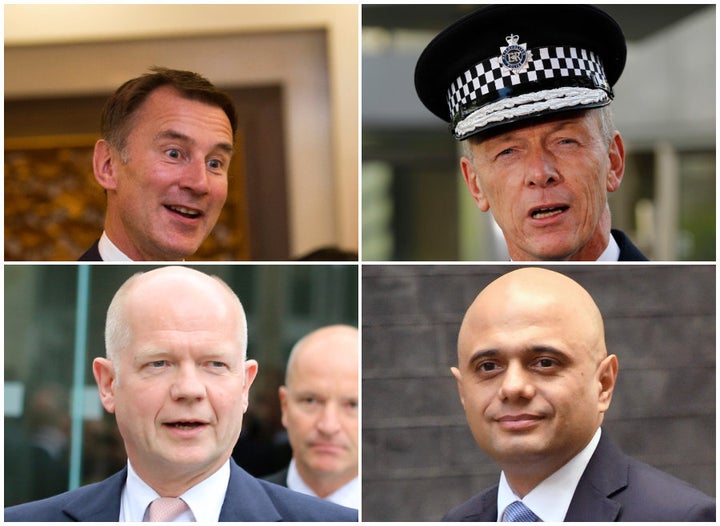 Over the last few months, a number of well-known names – from government ministers and ex-police chiefs to celebrities and think tank experts – have spoken in support of relaxing laws around drug use.
The latest is ex-Met chief Sir Bernard Hogan-Howe, who on Monday morning announced he was reversing his life-long opposition to the legalisation of the Class B drug, after taking part in a Channel 4 investigation.
Canada became the second country in the world last week, after Uruguay, to legalise cannabis. The policy was a key pledge for Prime Minister Justin Trudeau's Liberal Party, who argued criminalisation of the drug had failed and hadn't stopped Canada from becoming one of the heaviest consumers of the plant in the world.
In the UK, two high-profile cases sparked fierce debate about access to the drug. Billy Caldwell, 12 and six-year-old Alfie Dingley both have epilepsy and their parents say they rely on the use of cannabis oil to prevent seizures.
But while the government has firmly rejected calls for the legalisation of cannabis for recreational use, have increasing clamours to make it legal for medical reasons, or completely re-write legislation, led to a tipping point in the debate?
Here's a few of the big names who have spoken out so far:
Bernard Hogan-Howe, Former Met Police Commissioner – Supports Medical Use Only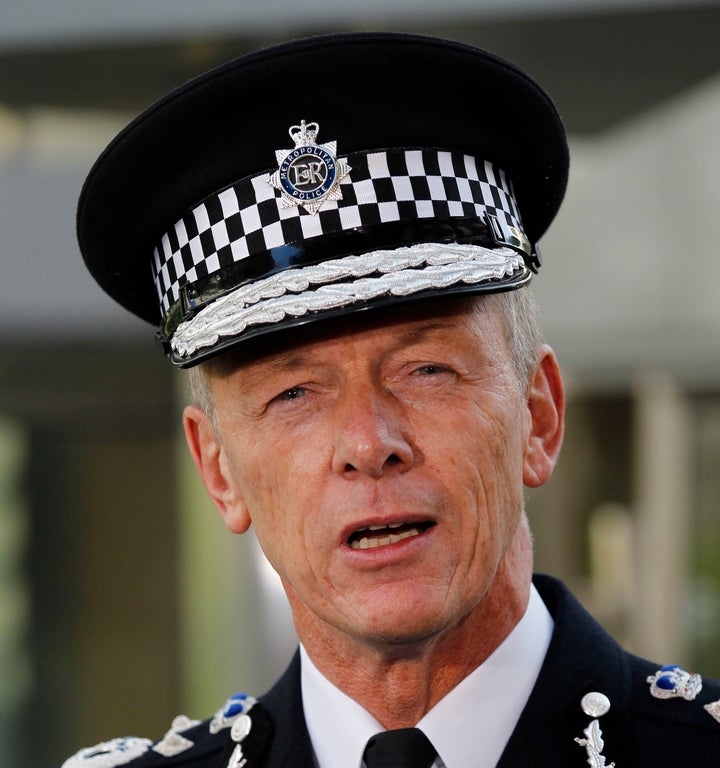 As mentioned above, the former police chief, who now sits in the House of Lords, said in October the legalisation of cannabis in Canada and parts of the US means it's time the UK revisited the issue.
He said: "I've not seen clear evidence to say change the law now. But I have seen clear evidence to say let's review it, but in a time-limited way, not a kicking into the long grass way.
"I think we need to get on with it, now the government has made it easier to get medical cannabis on prescription.
"We're lucky – we're not the pioneers and we can learn from others' mistakes. The evidence is out there and it shouldn't be ignored."
He came to the conclusion that cannabis laws need to be liberalised after working on an investigation for Channel 4′s 'Dispatches'.
He'd previously supported full criminalisation for all of his career.
Sajid Javid, Home Secretary – Supports Medical Use Only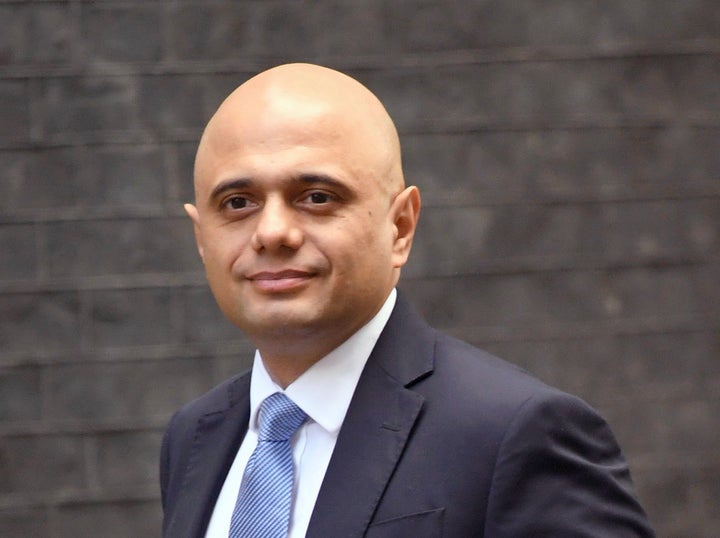 He told the House of Commons in June: "It's not satisfactory for the parents, it's not satisfactory for the doctors, and it's not satisfactory for me. I have now come to the conclusion that it is time to review the scheduling of cannabis."
However, he made it clear the government was not considering making the drug legal for recreational use.
Jeremy Hunt, Foreign Secretary – Supports Medical Use Only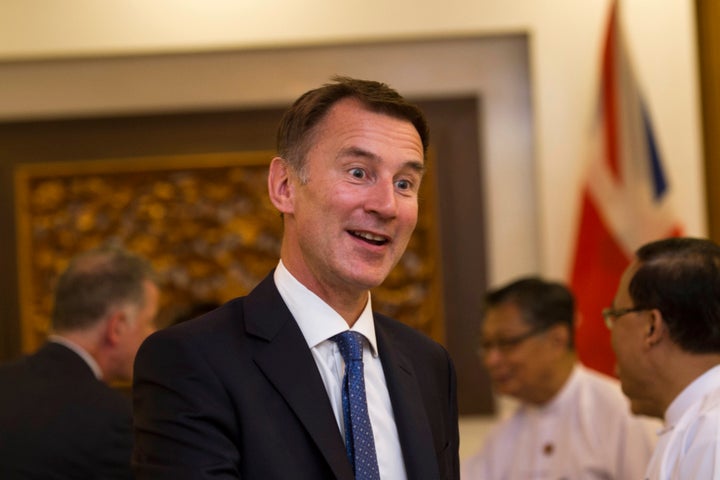 After the incident with Caldwell, Foreign Secretary Jeremy Hunt – who was still health secretary at the time – said he supported the legalisation of cannabis oil.
"We are not getting this right and that's why we are having this review," he told ITV News. "We will try and conclude that process as soon as possible."
Asked directly whether he backed changing the law to allow the use of cannabis oil for medical purposes he said: "Yes."
He added: "We know there is strong clinical evidence that in certain situations cannabis oil can be very beneficial."
William Hague, Former Conservative Leader – Supports Full Legalisation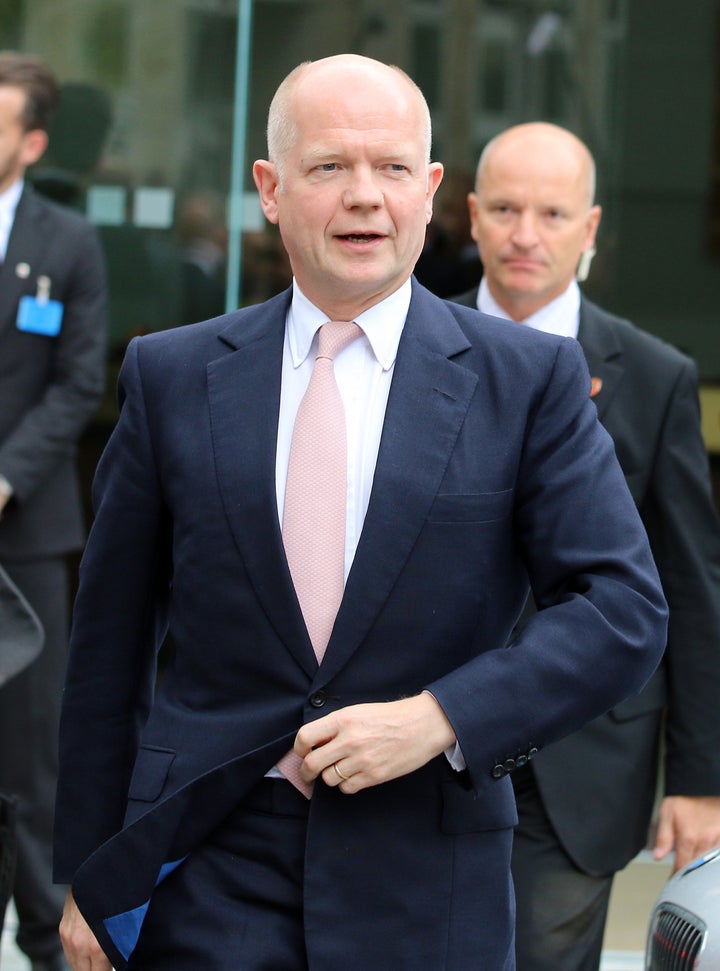 Hague said the situation with Caldwell proved that current laws around cannabis are out dated and "indefensible".
He criticised current inaction on the issue, which has led to cannabis falling into a legally grey zone, where it is technically illegal but many police forces no longer enforce the law on it.
The situation had led to "the worst of both worlds", Hague claimed, where suppliers were becoming more confident and growing more potent strains without fear of prosecution or regulation.
He said: "We are pragmatists, who change with society and revise our opinions when the facts change. On this issue, the facts have changed very seriously and clearly."
Mike Barton, Durham Police Chief – Supports Full Legalisation
The head of Durham's police force claimed in June that during his 38-year career, he had only seen problems with drugs get worse and said it was time to admit the war on drugs had failed.
"If someone is an adult and makes a choice to do something that does not harm anyone else, who are we to judge? People have already made that judgment – a third of people have tried it," he added.
"Prohibition does not work. We are creating a latter-day mafia in the UK."
Barton said his force had stopped prosecuting people found with small amounts of cannabis and no longer applied for search warrants when they suspected people were growing weed for personal use in their own homes.
He added that in his opinion, the only people who benefitted from cannabis being illegal were criminals.
It is thought that around half of all police forces in the UK have stopped charging people for possessing small amounts of cannabis.
Crispin Blunt, MP for Reigate – Supports Medical Use Only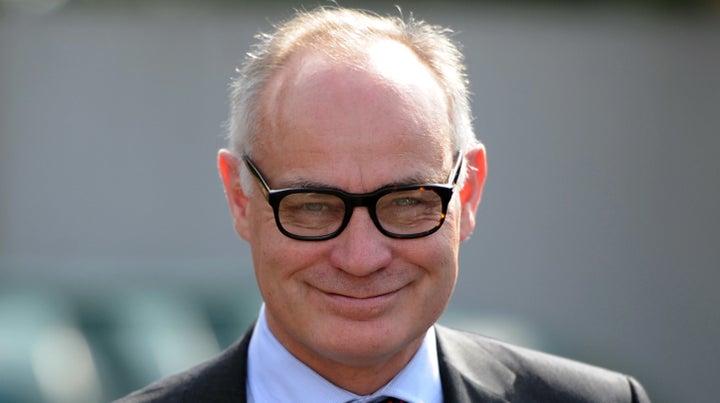 Crispin Blunt, who chairs the co-chair of the All-Party Parliamentary Group on drug policy reform, renewed calls for the liberalisation of cannabis laws in the UK after the Caldwell and Dingley cases became prominent.
He said the the time: "We already happily accept the medicinal value of other plants such as poppies, which can be used to create effective opioid painkillers and morphine as well as heroin.
"Seventy-five per cent of the British public support medical cannabis and the UK is ironically the world's largest producer and exporter of legal cannabis.
"It is inconceivable that the Home Office continues to deny the medicines that Alfie and countless other patients so desperately need, yet can access in many other countries including Canada, the United States and several EU states."
Doctors In The House Of Commons – Support Medical Use Only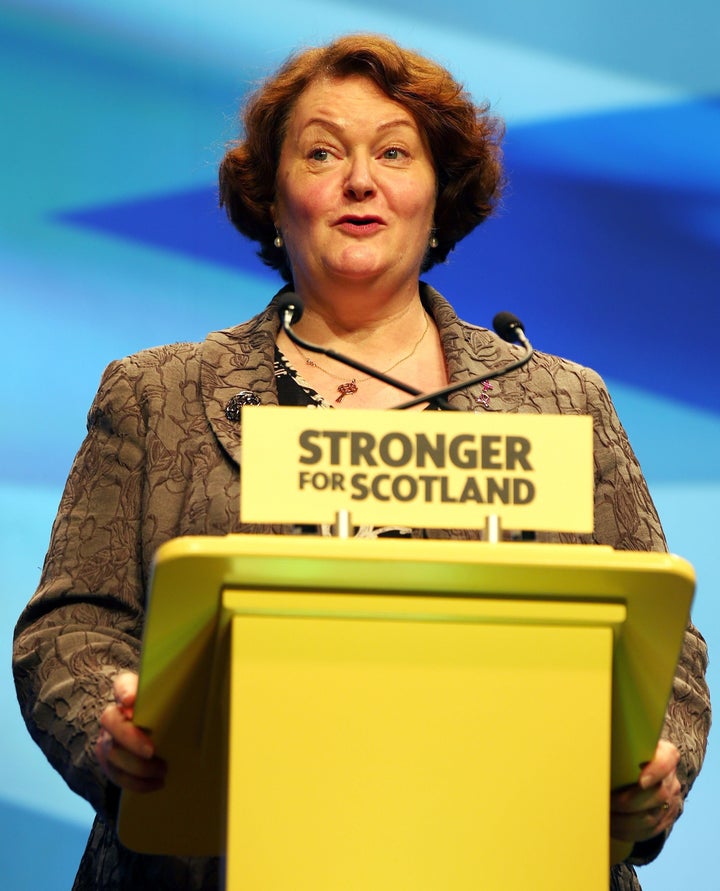 It is led by Dan Poulter a Conservative MP and a former health minister who still works part-time as a GP.
Conservative Andrew Murrison, Labour's Paul Williams, and SNP MP Philippa Whitford, all of whom are qualified doctors, also signed up.
Poulter was keen to emphasise that he was only interested in legalising for medical reasons and would not support full legalisation.
The Institute of Economic Affairs – Supports Full Legalisation
The right-wing think tank published a report in June that said legalising cannabis would be a 'win-win-win' for the UK.
The report noted that the black market for cannabis was worth £2.6bn a year, and if legalised the UK economy could net £1bn extra a year through saved police resource costs and taxation raised from sales.
Chris Snowdon, head of lifestyle economics at the IEA, said at the time: "It's high time for reform of cannabis policy in the UK. Canada and the USA are showing the way.
"Done properly, the legalisation of cannabis is a win-win-win: criminals lose a lucrative industry, consumers get a better, safer and cheaper product, and the burden on the general taxpayer is reduced."