Plans to phase out hereditary peers from the House of Lords are facing a Parliamentary ambush by Tories wanting to protect aristocrats' political rights.
An avalanche of 59 amendments have been tabled overnight to a bill seeking to end the "laughable" system of by-elections which take place whenever a peer dies.
The raft of amendments, mostly tabled by the 20th Earl of Caithness and Lord Trefgarne, and HuffPostUK has learned that a major 'filibustering' operation will be launched to kill the reform bill on Friday.
Labour's Lord Grocott has a private members' bill which aims to axe the by-elections and is hoping it will clear its Committee Stage on Friday.
His House of Lords Act 1999 (Amendment) Bill would clean up the system, amid growing calls in all parties for the Upper Chamber to be slimmed in size.
Yet he faces a strong rearguard action from the Tory hereditaries, who are expected to speak at length on each individual amendment in a bid to 'talk out' the bill, which has roughly three hours' time allotted to it.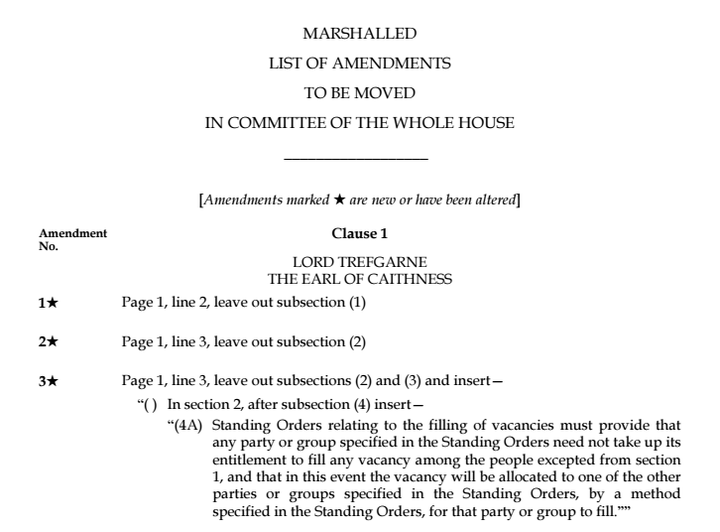 None of the Lords' 809 members are elected by the public, but under a constitutional quirk its only elections take place when hereditary peers vote to find a replacement from among fellow aristocrats in their own party.
One recent by-election to replace a dead Liberal Democrat peer involved just three voters - because the only people allowed to vote are hereditaries of the same party in the Lords.
The Earl of Limerick actually penned a poem to promote his case, while another contender listed his 'likes' as 'rain, Hornblower, oak furniture, family, belonging, peonies'.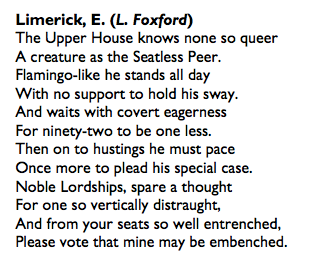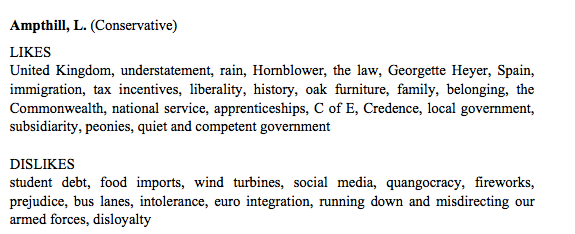 Critics point out the Lords is the second largest political body in the world, after China's 'National Congress', and there is currently no cap on the number of peers, let alone means to cut is numbers.
The bizarre by-elections stem from Tony Blair's decision in his first term to sweep away most hereditary peers, whose heirs inherit their title.
In a bid to get the reforms agreed by the Tories, Blair agreed to allow a rump of 92 hereditaries to remain alongside 'life peers' in a reformed chamber.
But that created the problem of how to keep the number at 92, and the by-elections system was agreed as a very British solution. Some 30 vacancies have been filled since 1999.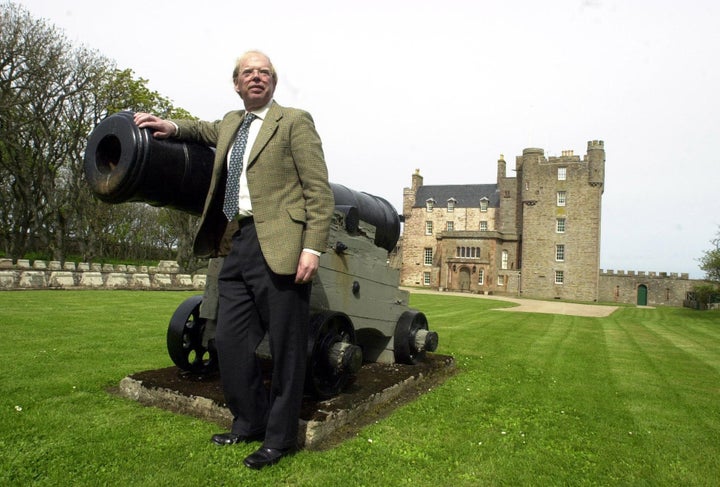 Lord Grocott, who was a Parliamentary Private Secretary to Blair when he was an MP, has lambasted the "indefensible" system.
He points out that as most hereditary peers are men, the by-elections over 17 years have effectively led to "92 positions in the House of Lords being designated men only".
Labour's Lord Howarth, said recently of Lord Grocott: "He is no Robespierre. He's not proposing that aristocrats should be despatched to the guillotine…No hereditary peers will be found suspended from the lampposts in Parliament Square. The process he proposes is entirely painless."
But Tory peers believe the move tears up the gentleman's agreement left by Blair to maintain 92 hereditaries in the Lords.
Both Lord Trefgarne and Earl Caithness are former ministers.
Lord Caithness's title stems back to 1455, with an unbroken line of heirs up until he inherited it.
HuffPost understands that some Tory life peers and even ministers are receptive to Grocott's reform bill, and while Theresa May has signalled she has other priorities than Lords reform, the plans could be considered properly in 2017.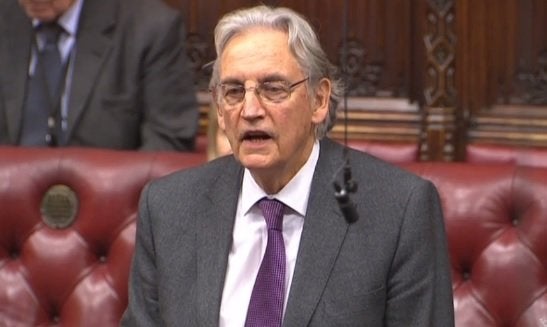 Labour peers shouted "disgraceful!" as Lord Grocott raised the attempted ambush today.
"Coming into the office this morning, I discovered there were 59 amendments that had gone down overnight," he said.
"There are nine pages of these amendments, for a one page bill - which I think is probably a world record. You will need an hour and a half with a towel over your head to work out the 59 amendments."
HuffPost's report was then raised by Labour's Lord Campbell-Savours, in a question to Lords Leader Baroness Evans.
"Has the leader of the House seen the very damaging publicity to the credibility of the House of Lords arising out of the reporting in the national press of the existence of these 59 additional amendments?
"Would it not be wise if she were to prevail upon those who did table these amendments to withdraw them to at least attempt to save the credibility of this institution?"
Baroness Evans replied: "I don't have anything further that I can add to this but I'm sure that there will be interesting debate tomorrow during the course of the bill."
Popular in the Community