We live in changing times. Having gone from daily coffee cup throwaways, binge-buying cheap clothes and thinking nothing of disposable straws, we're now seeing streams of people clutching reusable mugs, going vintage and saying 'no' to single-use plastic.
And little changes are great. If we all gave up throwaway water bottles, carrier bags and food packaging, we'd be a lot closer to hitting the Government's (ambitious) target to ban all avoidable plastic waste in the UK by 2042.
But there are other, chunkier moves you can make to your home. It's not the most glamorous of subjects, but getting a more efficient boiler is one of them.
2016 research* documented in a report from an All Party Parliamentary Group for the Private Rented Sector estimates that replacing a G-rated boiler with an A-rated one, complete with a full set of heating controls, equates to a reduction of carbon dioxide of 1,500kg per year.
A fresh new boiler heats water way more efficiently than one that's been around for close to 10 years, which means less gas or oil to get your space warm and your water piping: hence, fewer emissions.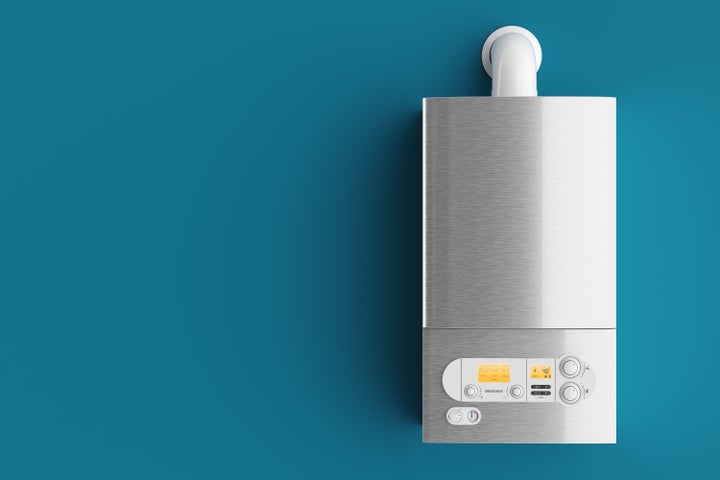 Heating accounts for about 55% of what you spend a year on energy bills, according to the Energy Savings Trust. And just like the 50p that Pret will give you off your coffee if you bring a reusable cup, it could save you cash and reduce your impact on the planet, too.
The Energy Savings Trust states that in a typical semi-detached property that uses mains gas for heating, you could be looking at slicing a respectable £200 a year from your bills if you go from a G-rated boiler (less than 70% efficient) to an A-rated one with full heating controls. Exactly how much money you could save each year will depend on how old and inefficient your existing boiler is, the property type you live in and the fuel you use.
Doing it now – way before the sudden need to get your home heated quick sharp when Autumn rolls around – is good sense. At the same time as you're cleaning out your closet and coming over all 'summer,' get ahead with another way of living a more streamlined life.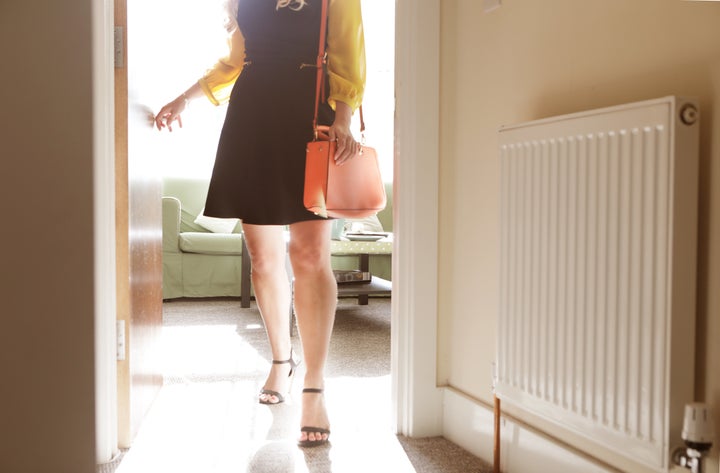 With E.ON, a Gas Safe registered expert will install your new boiler in as little as five working days, if you're without heating and hot water**. When it's in, they'll give you the lowdown on how to use it. Plus, there's a five year manufacturer's guarantee, to give you peace of mind.
We hear you. "I'm on board. But what about shelling out a big, upfront cost?" No stress. E.ON have flexible plans which means you can spread the payments for your new, energy-efficient boiler interest-free for up to three years with 0% APR***, pay some upfront, or just do it all in full, if that's your jam. To note, E.ON acts as a credit broker and not a lender.
So, really, the time is now to start living your best planet-saving life. No, a new boiler won't look as snazzy on Instagram as your KeepCup, but it will give you a gentle glow of low carbon feel good vibes.
And really, that's even better.
Discover more about how E.ON could help you live a more energy efficient and sustainable lifestyle, here.
*p.72 of the All Party Parliamentary Group for the Private Rented Sector document.
**From the point you accept your quote and either make your upfront payment or have your finance agreed. Our Gas Safe Registered experts will install your boiler within 5 working days if you've no heating and no hot water at the point of survey, subject to you accepting your quote and making your upfront payment or finance agreed.
***
0% APR Representative over a period up to three years. E.ON Energy Installation Services Limited acts as a credit broker and not a lender. Barclays Partner Finance acts as the lender. Credit is subject to application and status. You must be a UK resident aged 18 or over to apply. Terms and conditions apply. Find out more about our finance options at
eoninstall.com/waystopay
.
This piece of marketing is on behalf of E.ON Energy Installation Services. E.ON Energy Installation Services Limited of Westwood Way, Westwood Business Park, Coventry, CV4 8LG, is authorised and regulated by the Financial Conduct Authority in relation to credit broking services under number 750410 on the Financial Services Register and offer financial products from Barclays Partner Finance. Barclays Partner Finance acts as the lender. Barclays Partner Finance is a trading name of Clydesdale Financial Services Limited a wholly owned subsidiary of Barclays Bank PLC. Clydesdale Financial Services Limited is authorised and regulated by the Financial Conduct Authority (Financial Services Register number 311753). Registered in England. Registered Number 2901725. Registered office: 1 Churchill Place, London, E14 5HP. E.ON reserves the right to amend its finance offering at any time and may withdraw at short notice. Please see
eoninstall.com/terms-and-conditions/
for details.