Jemmie is not your average blood donor.
The heroic pooch saves the lives of other animals - predominantly cats - by donating her blood, which has special healing properties.
Recently, Jemmie gave blood to help save the sight of two kittens who had developed eye infections that could have proven fatal.
According to Sacramento SPCA (SSPCA), the five-week-old kittens were rescued as strays. Sadly, when they were brought in, they suffered from ulcers and infections in their eyes.
SSPCA's foster care coordinator - and Jemmie's owner - Sarah Varanini said they were able to create a special serum using Jemmie's blood, which helped to treat the kittens' eyes.
They were also treated with antibiotics to help fight infection.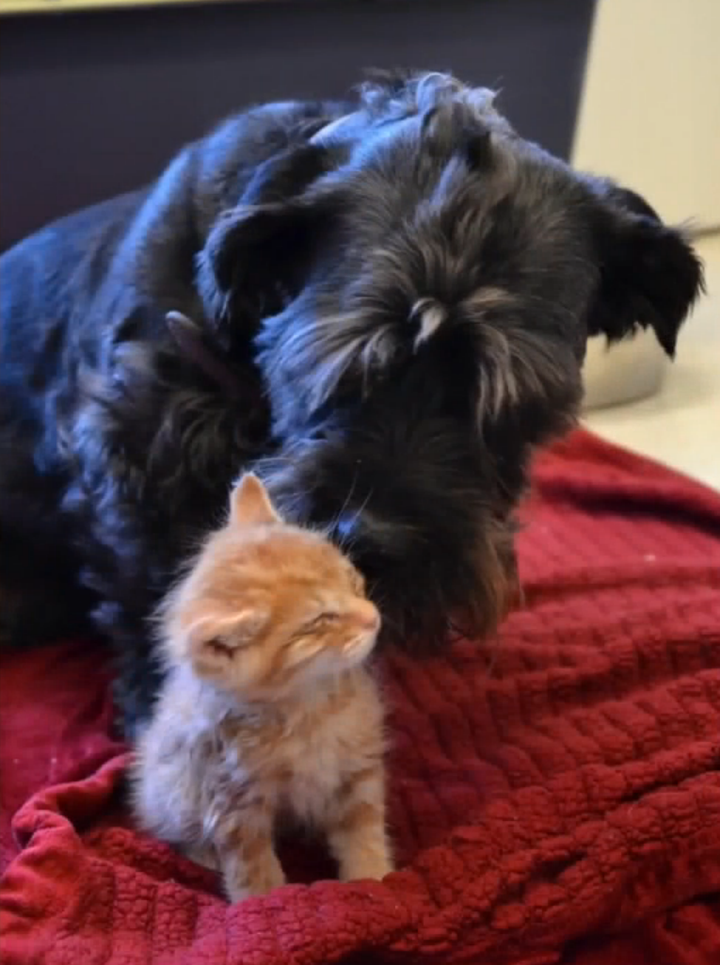 According to SSPCA's chief of shelter medicine Lauren Siperstein-Cook, the serum helps "block enzymes in the diseased eye that damage the cornea".
She added that they could potentially use cat blood to help the kittens, but because dogs are bigger it is easier to draw blood from them.
Jemmie's owner Varanini told ABC News: "I just massaged her chin and we were able to draw some blood from Jemmie's jugular vein and she didn't even notice.
"Of course, she got a bunch of treats after, so for her, donating blood is a fun thing."
The two kittens aren't the first felines that Jemmie has helped save. In fact, she regularly donates blood to help kittens with infected eyes and other cats in need.
The pooch is also a huge fan of kittens and has even become a "surrogate mother" to some. According to Varanini, she spends time cleaning them and lets them "topple over her".