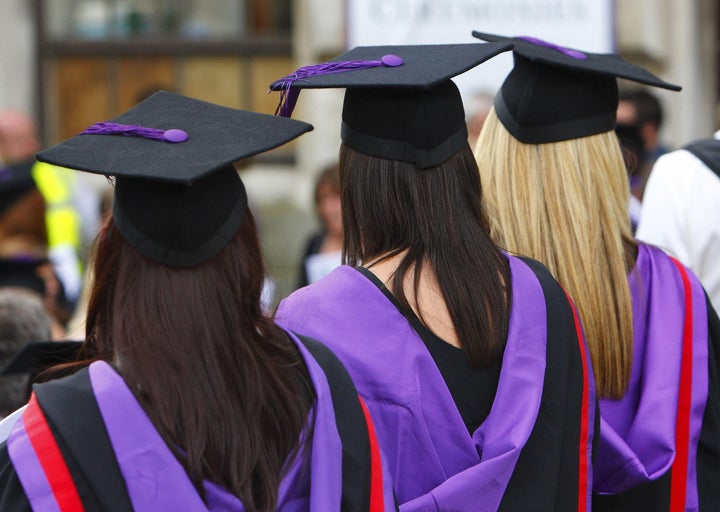 The suggestion came as government proposals aiming to increase standards in higher education were published on Monday.
A new White Paper, titled Success as a Knowledge Economy, revealed:
a new Office for Students watchdog to police quality in the sector

confirmation of an

excellence framework to provide students with information on quality before they apply to begin courses

new universities will find it easier to gain degree-giving powers, though stringent quality assurances will need to be given

new providers will be encouraged to be "innovative and flexible" in their approach

to teaching

and a "transparency revolution"

requiring all universities to publish data on how well students from ethnic and minority backgrounds fair in the offer, application and acceptance stages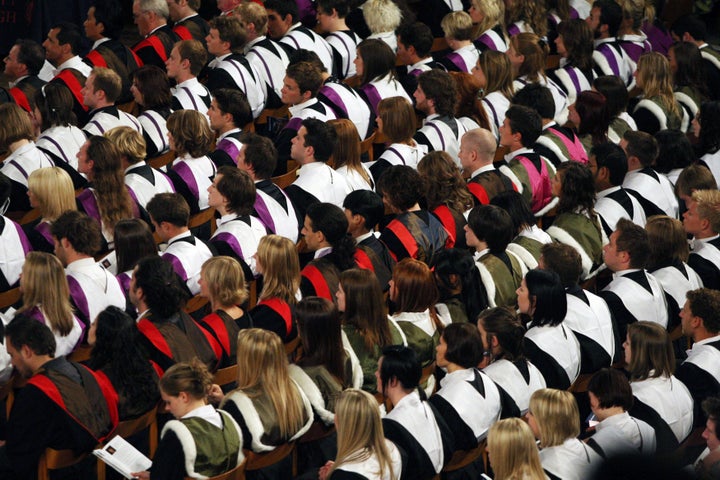 The paper reveals a proposed link between the quality of teaching and university income as part of a teaching excellence framework.
The framework, part of the Conservative manifesto, aims to increase quality by linking teaching standards to university finances for the first time.
The new proposal would allow better universities to increase fees at least in line with inflation and perhaps even higher after two years.
But campaigners and student groups have criticised the plans, arguing that doing so will act as an incentive to remove a fees cap altogether.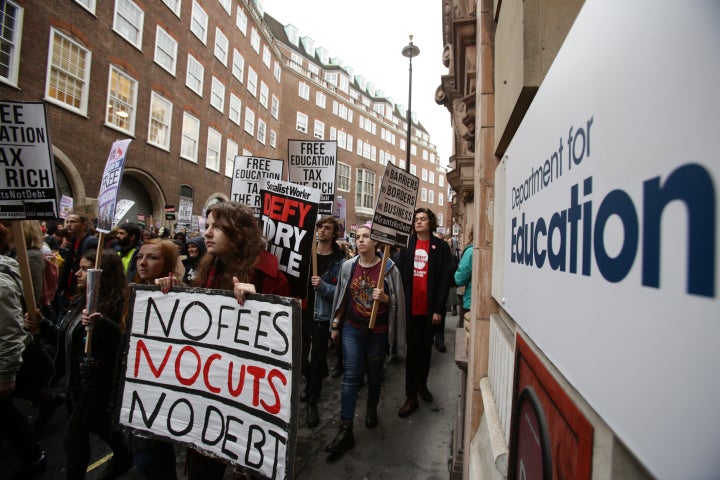 Sorana Vieru, National Union of Students vice president for higher education, said: "Students will understandably be outraged at any suggestion universities could be allowed to put fees up even higher in order to improve teaching quality.
"It was only four years ago tuition fees were trebled and students now face debts up to £53,000 when they graduate.
"Universities, students and staff have all been very clear the proposed teaching excellence framework should not be linked to any rise in fees and the influential BIS Select Committee urged the government to do some serious rethinking before taking this forward.
"The government should urgently reflect on this and drop this muddled proposal."
"The government should urgently reflect on this and drop this muddled proposal"
The government believes reforms are needed to reflect the fact over half of job vacancies between now and 2022 are expected to be in occupations that require high-level graduate skills and knowledge.
It said the changes will ensure there are university places available to meet the demand for a more highly skilled workforce into the next decade.
Universities and Science Minister Jo Johnson said: "Our universities are engines of economic growth and social mobility, but if we are to remain competitive and ensure that a high-quality education remains open to all, we cannot stand still."
On the proposal to increase fees, Johnson told Times Higher Education: "Institutions do need to be able to address the real-terms erosion in their fee income... [but] in years one and two, we want the emphasis to be on getting the system right before we hang financial consequences from it."
The suggestion that tuition fees could rise comes after research revealed graduates of English universities face a higher debt burden than US students.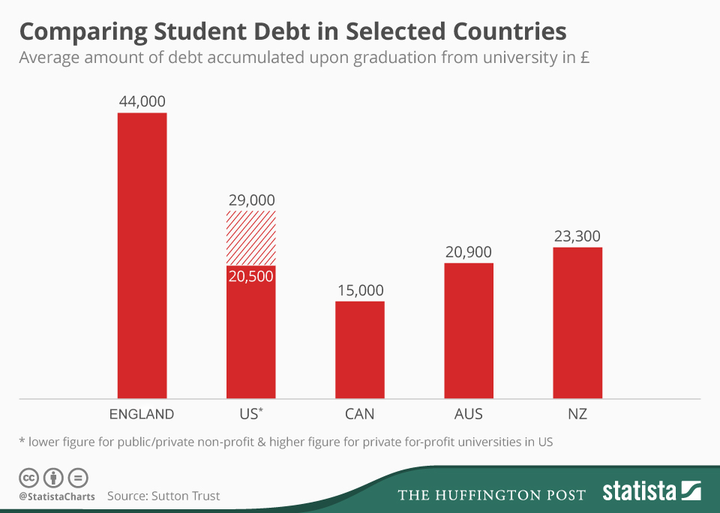 English grads will owe an average of £44,000, more than average student debt in Canada, Australia and New Zealand.
Proposals which may increase tuition fees are likely to be met with fierce opposition from student groups and activists.
Tens of thousands of students have protested fees across the UK since their increase to £9,000 from £3,000 was passed into policy in 2011.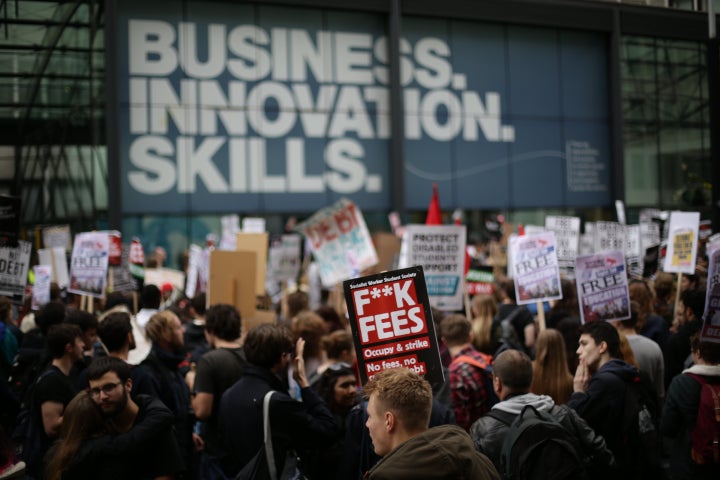 The new White Paper also enhances students' rights as consumers in the higher education market.
The creation of a new Office for Students has been welcomed by consumer rights group Which? as a sign of progress in enabling students to make informed choices.
Alex Neill, Director of Policy and Campaigns at Which?, said: "These proposals could not only drive up standards, but could also empower students ahead of one of the biggest financial decisions of their lives."
Plans for an independent director in charge of ensuring fair access to universities come at a time of increased scrutiny on the prospects of ethnic and minority students.
Les Ebdon, current chief of Fair Access to Higher Education, said: "I am pleased that Ministers recognise the importance of this independent role within the new Office for Students."
Related