Finding room for all your beauty essentials is the packing equivalent of Tetris. And don't even get us started on those tiny plastic bags at airport security.
Luckily, the folks at Hairtrade have pulled together some space-saving hacks, including how to make the most of your suncream and how to stop those inevitable blisters from summer sandals without the need for plasters.
So whether you're chilling on the British coast or jetting off on an exotic vacay, up your packing game with these genius tips and tricks:
1. Turn your suncream into a bronzer
Want glowing skin that shimmers in the sun? Simply mix a spot of bronzer or sparkly eyeshadow into a heap of your lotion to get a gorgeous lustre.
2. Use apple cider vinegar to maintain hair colour
Sun, seawater and chlorine can all damage your hair while on holiday, as well as change your hair colour. Extend the life of your dye job by lightly spritzing apple cider vinegar over your hair.
3. Apply deodorant to stop blisters
Avoid shoe pains by rubbing your ankles and toes with deodorant before slipping on your sandals - this will stop any moisture from collecting and prevent friction.
4. Use baby powder as dry shampoo
Who has time to wash your hair everyday when you're having all that holiday fun? Baby powder is a great alternative to dry shampoo – just add a light dusting and rub into the roots.
5. Try this genius sand repellent
Another reason to add some baby powder to your suitcase is that it also stops sand sticking to your skin. Sprinkle on your body before hitting the beach and you'll be able to wipe off any sand with ease.
6. Use sand as an exfoliator
Sand is a natural exfoliator and will leave your skin feeling silky smooth. When having a dip in the sea, rub the sand into your body before rinsing off, exactly like you would with an exfoliator at home.
7. Get beachy waves with seawater
There's no need to pack a bottle of luxury salt spray if you're heading to the sea – just use the seawater. After getting your hair wet, scrunch in sections with your hands and then let it hang loose to create soft waves.
8. Highlight hair with lemon juice
The sun can naturally lighten your locks, but if you really want to boost up the blonde then run lemon juice through your hair before sunbathing. The citric acid in the juice opens your cuticles, making your hair more susceptible to the sun's rays.
9. Put tea bags on sunburnt skin
Had a bit too much sun? Grab a few of those complimentary tea bags from your hotel room and soak in cool water (black tea is best). After the water has darkened, lay the wet tea bags onto burned skin for around 20 minutes to help remove the heat, pain and sting.
10. Dip your razor in olive oil
If you use a razor, help keep it alive for longer by coating it in olive oil before jetting abroad and always store it outside of the shower. Shaving with an old or rusty razor can cause rashes and increase the chance of infection.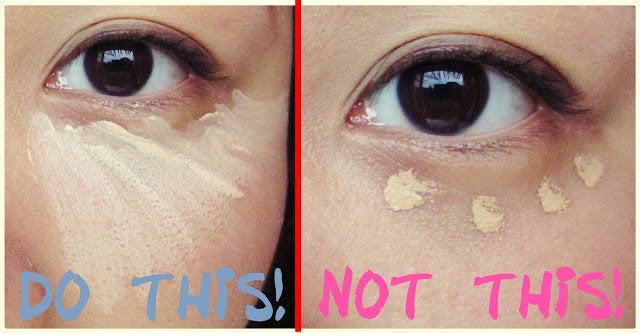 Life-Changing Beauty Hacks