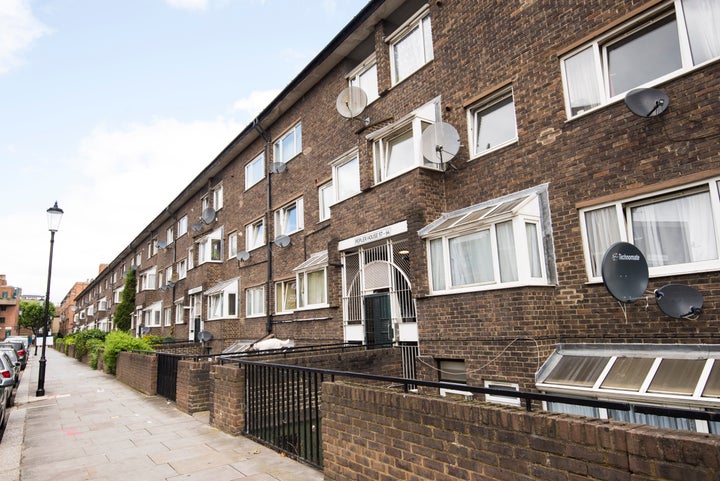 The UK is in the grip of a "housing emergency" as at least 50,000 homeless households have been forced to move out of their communities in the last five years because of a chronic shortage of homes, HuffPost UK can reveal.
Responding to an Freedom of Information request, 21 of the UK's biggest councils revealed they are routinely struggling to find available houses for families in need, and as a result, are moving people hundreds of miles away from their work and schools.
The problem is most acute in London but has spread to other big cities, including Birmingham and Liverpool. The true figure is likely to be much higher, as some of the capital's biggest boroughs did not respond to HuffPost UK's request.
The housing charity Shelter warned of the "painful upheaval" faced by families, and council bosses have condemned government restrictions on housebuilding and the cap on benefits in high-rent areas for compounding the homelessness problem.
In July, HuffPost UK spoke to a family of seven who, despite hoping to only move away from their home area on a short-term basis, had spent two years living out of suitcases, moving between bed and breakfasts and motels miles away.
The latest revelations point to a chaotic system where councils are struggling to accommodate a growing number of vulnerable households, battling already lengthy waiting lists, and are attempting to move them to other areas facing the same problems.
Most of the placements offered are in neighbouring council areas or satellite towns, but it is common for households to be sent 100 miles or more away.
In Brent in north London, which recorded 2,247 "out of borough" placements over the five years, households accepted offers to move to Manchester, Liverpool and Coventry. During the five years, 40 households were moved to Wolverhampton – around 130 miles away.
Southwark Borough Council in south London, which has not been able to find permanent or temporary accommodation in the area on 4,041 occasions since 2014, has had offers of placements in Oldham, Manchester, Lancashire, Luton and Kent council areas accepted by desperate households.
In Croydon, the furthest north households have been sent to is West Yorkshire – which is around 250 miles away. The furthest south is Southampton, around 90 miles away.
Councils point out that many of the placements are for short periods – just a day in some cases – and that the figures can include the same households who have had multiple placements.
However, they appear unanimous in acknowledging there has been a major problem caused by a shortage of public housing. One recurring complaint stems from the cap on benefits, introduced by the coalition government, which means households cannot afford to privately rent property in areas where property values have soared, leaving them homeless.
Polly Neate, chief executive of Shelter, called on the government to "ramp up efforts" to build more social housing to "give families the chance of a decent and permanent home".
She told HuffPost UK: "The rising number of people being sent halfway across the country just to get temporary accommodation shows the true scale of the housing emergency.
"At Shelter we see first-hand the painful upheaval faced by families who are forced to uproot their entire lives – abandoning jobs, schools and support networks to move miles away.
"Hit by budget cuts and a lack of affordable homes, overstretched councils are struggling to keep homeless families within local communities."
Councillor Diarmaid Ward, executive member for housing and development on Islington Council, which has made more than 3,000 "out of borough placements" in the last five years, said the capital was "facing a housing crisis, with a desperate shortage of genuinely affordable housing".
"We work hard to place people in temporary accommodation in Islington, and overall the proportion of people placed outside Islington has fallen greatly in the last few years," he added.
"Nearly half of all people placed outside our borough in the last five years were found homes in neighbouring boroughs, and almost all of the rest in other London boroughs.
"To truly solve London's housing crisis, we're calling on the government to allow councils to build the badly-needed genuinely affordable homes people need."
How One Family Were Forced To Live In Motels Miles Away From Home – For Two Years

In July, HuffPost UK spoke to the Hmamly family, one of the thousands bearing the brunt of the housing shortfall.

The family of seven – husband and wife Salah and Sophie Johnen, and their five children – were faced with repeatedly being placed in housing outside Birmingham's boundaries.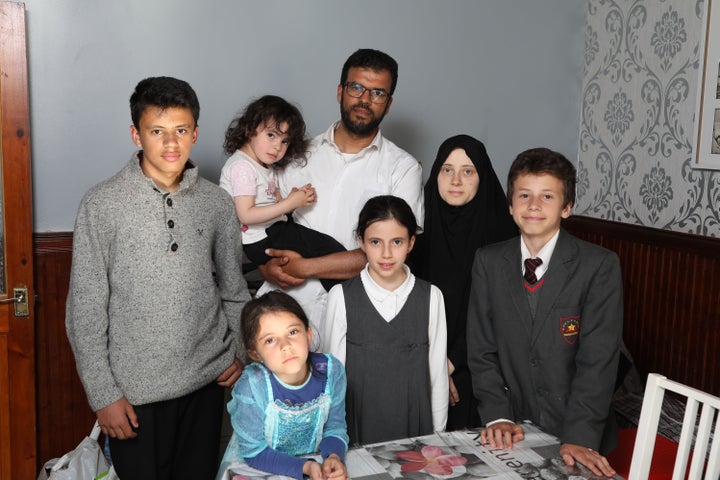 Salah, 36, explained their itinerant life included stays in the neighbouring city of Wolverhampton and other towns including Frankley in Bromsgrove, each time the distance to Birmingham becoming greater.

At one stage, the family found themselves in Ludlow, Shropshire, almost 50 miles from their home city. Burton-upon-Trent in East Staffordshire was another place that caused serious problems.

"Before it was a five minute walk to the school," Salah said. "My children's attendance was always 100%. They never missed school. Now, we are always late.

"From Ludlow to Birmingham it would take two hours to get there and two hours to get back. From Burton it was one-hour-and-half.

"Sometimes I work the night shift and I feel tired, sleepy, and I can't drive the children two hours to school. I want them to be at school but I don't want accidents."
A spokesman for Westminster City Council, which placed more than 5,300 households outside its boundaries, said: "Over the last five years, at any one time there have been about 1,200 homeless households living in temporary accommodation outside of Westminster.
"We do everything we can to maximise the amount of temporary accommodation within Westminster.
"However, the lack of available private sector rented accommodation affordable to households on low incomes means we must seek alternatives outside of the borough, and our priorities are always providing people with appropriate accommodation as quickly as possible and seeking to prevent homelessness."
A Redbridge council spokeswoman said increasing rents, benefit changes and "the impact of austerity" had left people in the borough "finding it much harder to find suitable accommodation in the private sector".
She added: "There is a severe lack of affordable housing in Redbridge, and more widely in London.
"We don't want to see local people moved to other boroughs or outside London but the acute level of housing need means there is sometimes no choice.
"We are doing everything we can to fix the shortage. Along with many other local authorities, Redbridge has been saying for some time that central government needs to remove the shackles on the amount councils can borrow to solve the housing crisis, so the announcement by central government to allow councils to do just that means we will now have the freedom to deliver the housing our residents so desperately need."
Councillor Eleanor Southwood, Brent Council's cabinet member for housing and welfare reform, said: "We do all we can to keep people within Brent, or as close by as possible. There is a chronic shortage of affordable temporary accommodation in London, which we're tackling through increasing the supply of affordable homes, including building our own council homes. This will mean that more families can continue to live in Brent should they choose to do so."
A Croydon Council spokesman said: "Although homelessness is an ongoing major challenge here and across London, most Croydon people who need suitable temporary accommodation get somewhere in the borough.
"When we need to look further afield, council staff consider their individual needs and wishes and get their agreement before moving, and the number of placements outside Croydon has dropped in recent years.
Councillor Stephanie Cryan, Southwark Council cabinet member for housing and modernisation, said: "Our primary focus for homeless people is securing a roof over their heads, often at very short notice, and despite an immense demand on the service.
"While our homeless prevention action has meant a decrease in the use of out of borough temporary accommodation of around half over the past two years, we are still facing critical pressure on the service and we do have to look to the private sector to ensure we can find suitable, appropriate housing for people – particularly for families with children or vulnerable clients. Sometimes our temporary accommodation is provided outside the borough for this reason, as close to Southwark as possible."
A Ministry for Housing, Communities and Local Government spokesperson said: "Everyone deserves a decent and safe place to live, which is why we are investing £9bn to deliver more affordable housing across this country.
"We have also said that borrowing restrictions will be removed, giving councils the tools they need to deliver a new generation of council housing.
"Time spent in temporary accommodation means people are getting help and ensures no family is without a roof over their head. Councils have a duty to provide temporary accommodation."