When lockdown shuttered the UK on March 23, "Yonas", a 36-year-old with underlying health conditions that have hospitalised him three times, spent almost a month sleeping on night buses, in parks and in deserted parts of Heathrow Airport despite repeatedly approaching two local authorities, the police and the Home Office for support.
"Nina", a 56-year-old HIV-positive woman whose GP ordered her to "shield" herself during the coronavirus pandemic, spent almost four weeks sofa-surfing and bedding down in shop doorways as the death toll soared.
"Tariq", a 46-year-old asylum seeker who was kicked out of his friends' flat after falling ill with a high fever and a cough, spent weeks wandering the streets recovering from what he fears was Covid-19.
These are just three stories of undocumented migrants in Britain who are barred from accessing welfare support because of their immigration status. Between 800,000 and 1.2m people are estimated to live undocumented in Britain, with tens of thousands more legally resident but subject to visa restrictions that bar them from accessing most forms of benefits.
Charities have told HuffPost UK that "inadequate guidance" from the Ministry for Housing, Communities and Local Government (MHCLG), punitive restrictions imposed by the Home Office and "inconsistent" decision making by some local authorities have put the lives of their clients at risk during a time of national crisis.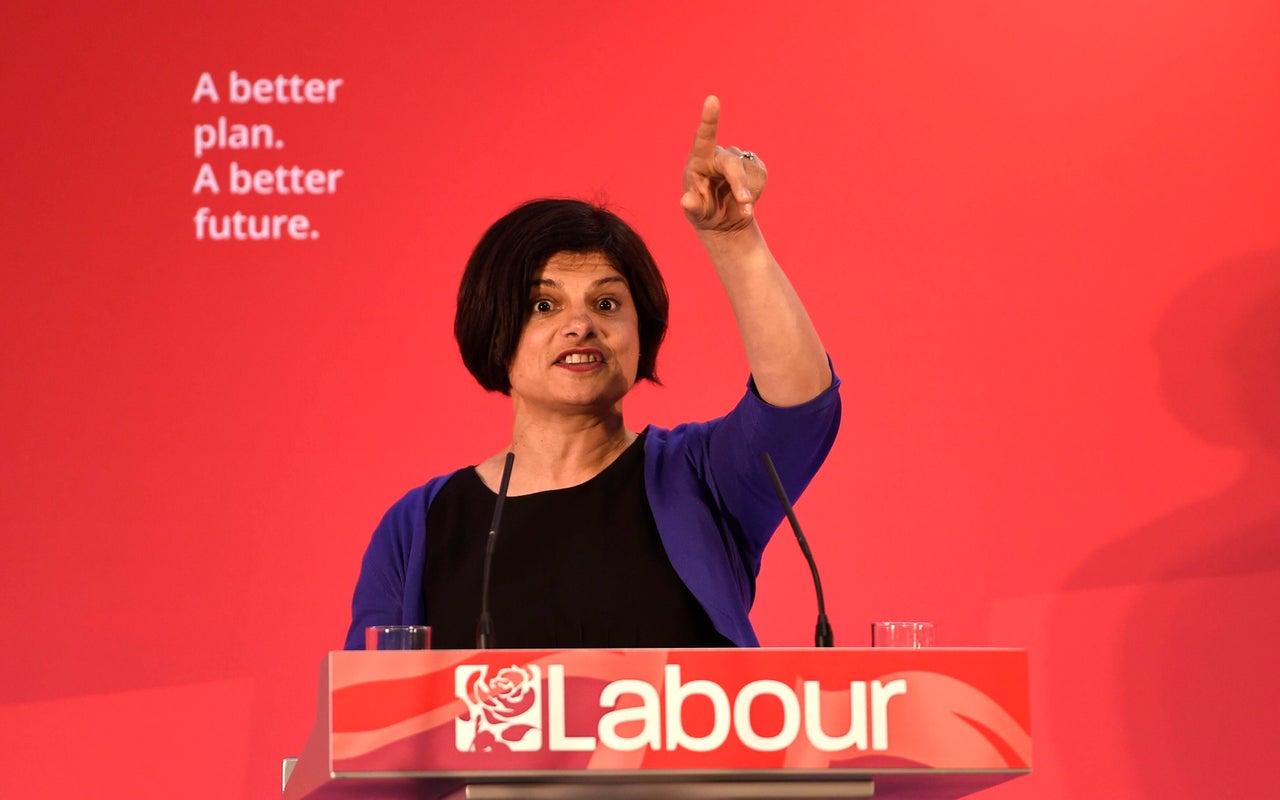 "The government has pushed the responsibility for people with no recourse to public funds onto local authorities, but without any attention to the cost," said shadow housing secretary Thangam Debbonaire. "This has led to confusion across the country and to people being left in destitution. Ministers urgently need to fix this.
"In this crisis, we have learnt that if someone is at risk or unable to protect themselves from the virus, that affects us all. At a time when we are all looking out for each other, the government must make sure councils have what they need to support some of the most vulnerable people in our country."
Many councils have dramatically expanded their capacity during the crisis and taken in thousands of street homeless individuals, regardless of immigration status. MHCLG claims 90% of known rough sleepers have been made offers of housing since the pandemic began.
But since housing minister Luke Hall told councils on March 26 to house all street homeless people – including those usually barred from mainstream services because of their immigration status – HuffPost UK has learned of local authorities using immigration status as an excuse to turn away women fleeing domestic violence, street homeless families, pregnant women in unsafe accommodation, and people with underlying health conditions who have been told to shield.
Charities say those who have received shelter are often placed in shared accommodation where they cannot adequately self-isolate, and many have not been granted any financial support to afford food or other essentials.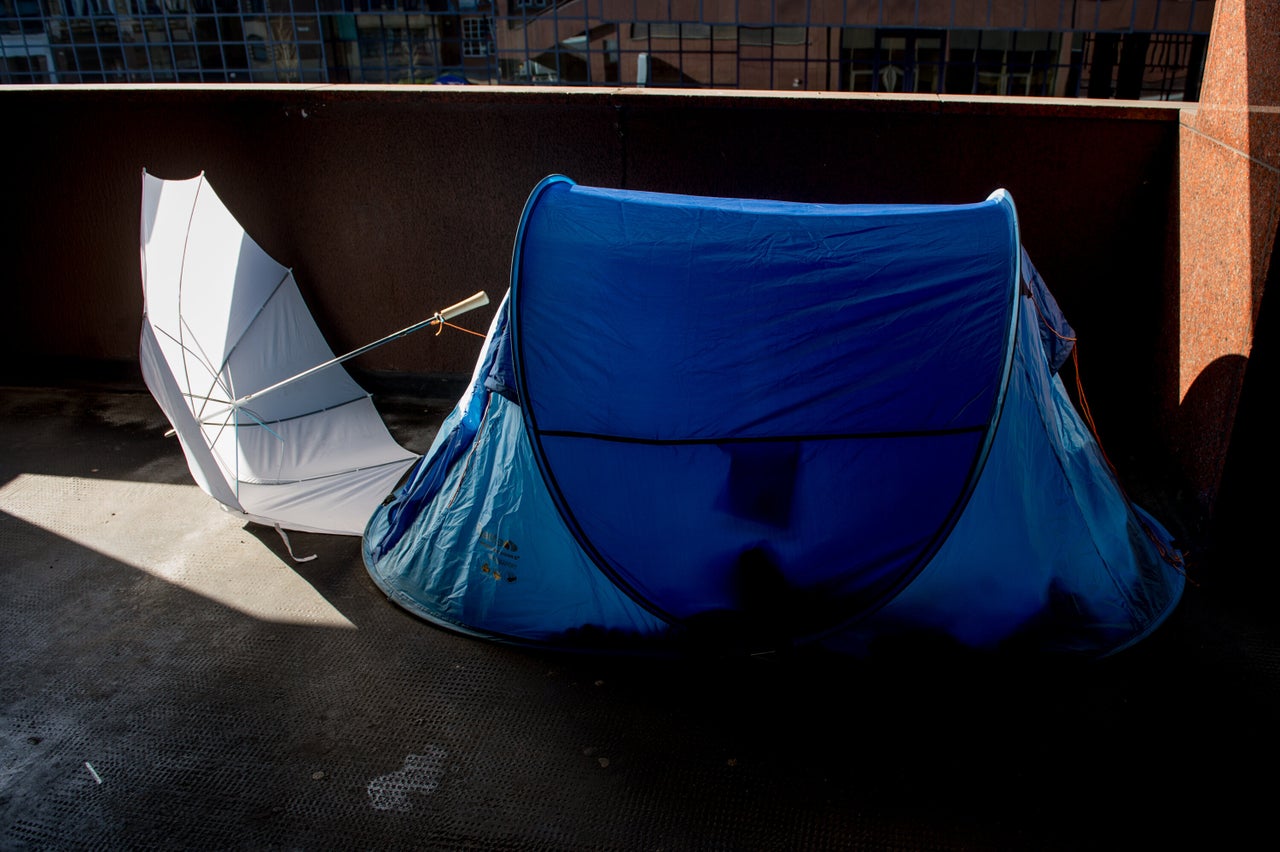 "The response of local authorities to migrants with no recourse to public funds has been inconsistent and unpredictable," said Benjamin Morgan, the homelessness lead at the Public Interest Law Centre. "Many are still not getting the support they need. Under the current circumstances, having no recourse to public funds will amount to a death sentence for some, with medically vulnerable individuals left unable to shield or self-isolate."
Yonas first approached the Home Office on March 20 after being evicted by friends he was staying with who needed to self-isolate. The government refused to help.
After almost three weeks on the streets, he approached Hillingdon Council in west London. It too refused him accommodation on account of his immigration status.
He was told to sleep rough and refer himself to Streetlink, but repeated calls to the homelessness charity came to nothing: outreach workers couldn't find him. Under pressure from his caseworkers, a sympathetic councillor in a neighbouring borough helped get him into a B&B, but that council refused to fund more than three nights, forcing him back onto the streets.
Only after the threat of legal action by the Public Interest Law Centre did Hillingdon Council eventually provide accommodation.
In the 36 days that had passed since Yonas first petitioned the Home Office for support, over 22,000 people died from Covid-19 in the UK, and England recorded over 107,000 lab-confirmed cases of Covid-19.
"It's like because I don't have papers I am not human. I thought I was going to die on the street."
"It's like because I don't have papers I am not human," he said. "I thought I was going to die on the street."
Hillingdon Council said it could not comment on individual cases, but a spokesperson added: "We have been working with our partners to accommodate all rough sleepers in the borough, regardless of their status."
Abi Brunswick, director of migrants' rights charity Project 17, said there had been a "resurgence of gatekeeping" – councils discouraging people from accessing support.
"Some local authorities seem to be putting up additional barriers to support, including threatening to take children into care and denying that support is available," she said.
Others raised fears that some local authorities believed lockdown would release them from obligations to people with insecure immigration status.
"We have seen some local authorities attempting to use the coronavirus as a way to avoid fulfilling their statutory obligations," said Olivia Halse of Matthew Gold Solicitors.
Charities and lawyers suggest the failings of some local authorities stem from inadequate guidance from government.
"The new guidance has not been accompanied by any new legal powers, leaving local authorities unclear how they are supposed to help those the law otherwise prohibits them from accommodating," said Jamie Burton. "The letter from Luke Hall talks of a 'joint responsibility' to safeguard the homeless, but central government doesn't appear to be performing its part.
Morgan explained: "Local authorities cannot provide shelter and support to people with no recourse to public funds unless they are properly empowered and funded to do so."
A spokesperson from MHCLG said the department had given councils £3.2bn to deal with "immediate pressures, including supporting rough sleepers".
They added: "Our new rough sleeping taskforce [...] will work hand-in-hand with councils across the country on plans to ensure as many rough sleepers as possible can move into long-term, safe accommodation once the immediate crisis is over."
Others trace local authority failings back to Home Office rules that bar undocumented people and many with temporary visas from accessing mainstream support.
"The 'no recourse to public funds' policy is abhorrent. It causes homelessness and extreme poverty."
Brunswick said: "We believe that the 'no recourse to public funds' policy, which excludes people from accessing mainstream welfare benefits and social housing, is abhorrent. It causes homelessness and extreme poverty by removing safety nets and creating structural inequality that disproportionately impacts people from ethnic minorities and women. Ultimately, the suffering experienced by people with no recourse to public funds is a result of central government policy."
The Home Office has refused calls from MPs and charities to amend or suspend the restriction during the Covid-19 crisis.
Jessie Seal, Policy and Campaigns Coordinator at migrants' housing charity Naccom said: "This system is unable to respond effectively to the huge challenges that Covid-19 brings and that people are therefore placed in grave danger. It is time to lift no recourse to public funds conditions for all. Until everybody is safe, no one is."
The Home Office did not respond to HuffPost UK's request for comment.
Tariq, Nina and Yonas were each provided temporary accommodation only following the threat of legal action by pro-bono solicitors. They are all liable to be evicted with only 24 hours' notice. Easing restrictions on lockdown has raised their fears that this could come any day.
"Every place you go starts with 'papers, papers, papers', which I don't have. They should take health as priority, especially in this situation we're in," said Nina. "I have gone through a lot. I was expecting I would be helped. It's not what I have had."
Yet again, it took the threat of legal action for a local authority to agree to house Nina, and it has since attempted to evict her. She is living in limbo and, while glad to be off the streets temporarily, is unsure how much longer she will be safe.
"It's like they don't care, especially immigration services," said Yonas. "It almost feels like, if you die, the case is solved for them."