Adam and Neil Pearson, 31, were born identical twins, but their alikeness didn't last for long.
During their childhood, non-cancerous tumours began to develop on Adam's face, leaving him severely disfigured.
Adam's twin Neil also suffers from the genetic condition, but has experienced completely different symptoms: memory loss and epilepsy.
The pair starred on BBC 2 documentary 'Horizon: My Amazing Twin' on 25 August, where they tried to get to grips with the condition which has taken over their lives.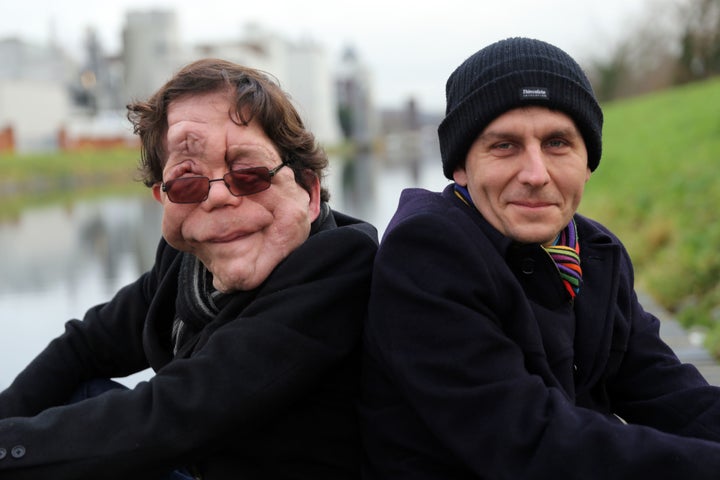 Adam and Neil grew up in Croydon and, during their formative years, it was incredibly difficult to tell them apart.
But all of that changed when Adam fell over, bumped his forehead and the lump didn't go down.
He was later diagnosed with neurofibromatosis type 1 and his face gradually became home to numerous non-cancerous tumours.
Adam said that growing up, he was bullied at school and called names like 'the Elephant Man' and 'Quasimodo' by his classmates.
Neil said that Adam was always very confident and outgoing, and would use his excellent sense of humour to his advantage.
Adam added that he wouldn't let his classmates' hateful comments get him down, citing it as "not an emotionally productive thing to do".
The pair discovered that Neil was also affected by the condition when, aged 14, he started to forget simple things and slept a lot. He was taken to the doctors who connected his symptoms to neurofibromatosis.
Since then, the twins' life has been no easy ride.
Adam has had 33 operations to remove the tumours growing on his face and is now blind in one eye because of the condition. He is also steadily losing the sight in his other eye.
Meanwhile Neil is affected by his memory loss on a daily basis and has had to put systems in place to help him remember things. If he strays from his routines he can become very confused.
But despite their difficulties, they have made the best of their bad luck and Adam is now a TV presenter and campaigner for people with deformities - he even starred in a film alongside Scarlett Johannson called 'Under The Skin'.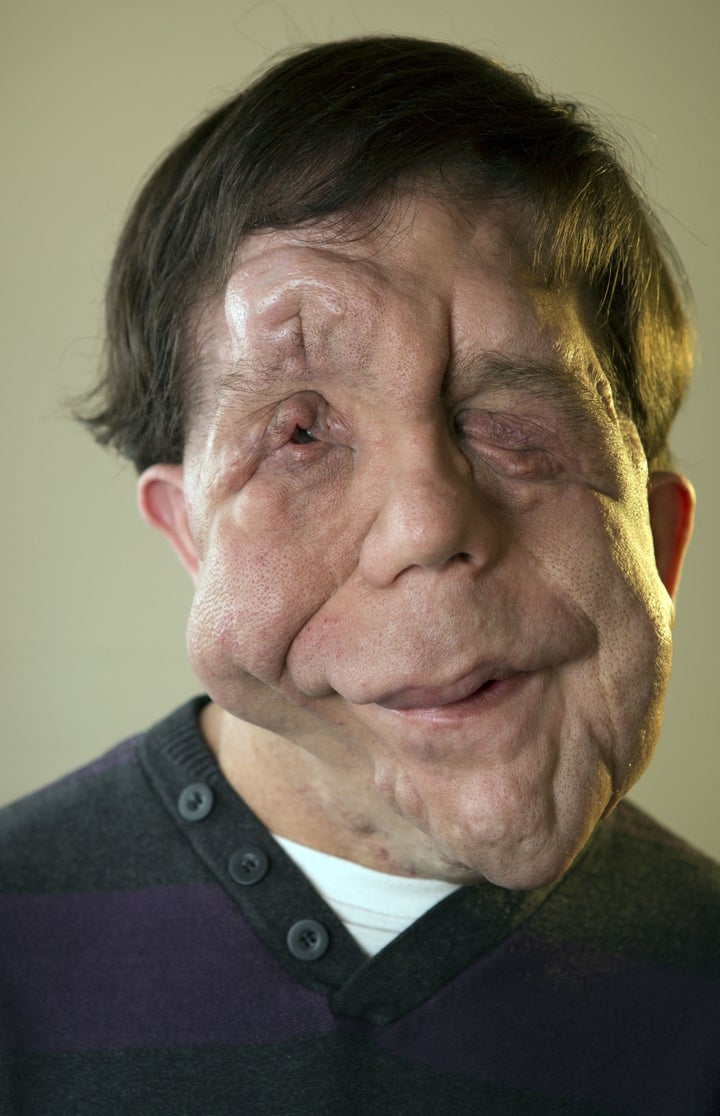 In the show, which aired last night, the brothers hoped to gain an understanding of what their futures hold.
Adam aired his concerns that he may too lose his memory, a prospect which scares him terribly.
During the show he headed to the US to meet Dr Brigitte Widemann who was leading a medical trial which shrinks tumours in some patients.
He met a girl who had taken the drug and whose tumours had successfully shrunk.
Adam was disappointed to find that a side effect of the drug is retinal detachment, which could leave him completely blind, and as such was undecided on whether to join the trial.
Neil, meanwhile, discovered that his memory loss was a result of encephalitis, an inflammation of the brain caused by a virus.
Adam said: "It was a relief to get some answers after so long – to get the clarity for him as well as me. It was a step forward."