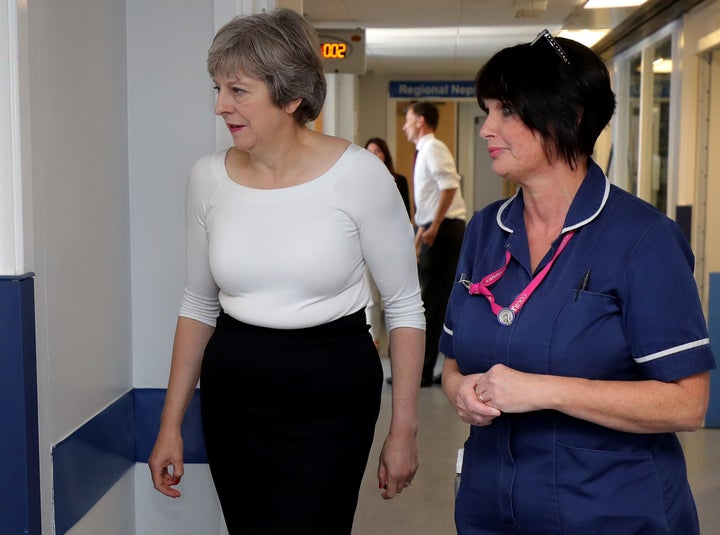 Theresa May's "hostile" immigration policy has hit NHS patient care, it is claimed, as new figures revealed a record number of operations were cancelled at the last minute.
Official statistics, published on Thursday, showed there were 25,475 operations cancelled in the first three months of 2018 - the highest in the first quarter of the year since records began in 1994.
Lib Dem health spokesman Norman Lamb told HuffPost UK the "completely unacceptable spike" was because ministers had refused visas for overseas doctors.
The current visa rules place a cap on how many non-EU workers can come to the UK, and this ceiling was hit six months in a row.
It is thought as many as 100 Indian doctors were refused visas as a result, despite the NHS buckling under the weight of staffing shortages.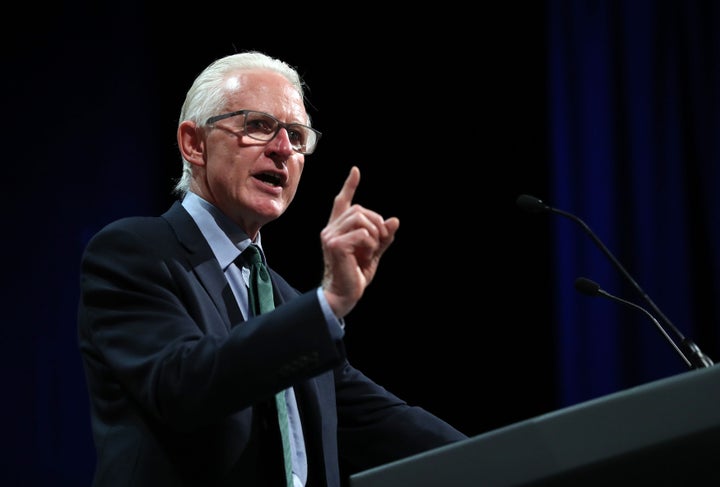 The new figures also reveal that 11.6% of patients who had their operation cancelled did not have their treatment rearranged within 28 days – the highest proportion since 2005.
Norman Lamb, formerly a coalition health minister, said the Tories' approach to immigration is "cruel and dangerous", and added: "Last month it was alleged that the Prime Minister personally blocked doctors from entering the UK, this month we see a completely unacceptable spike in cancelled operations.
"Since its creation, the NHS depended on people from across the world coming to care for patients. The latest figures show that in the last quarter there were 25,000 cancelled operations in the NHS in England alone, along with a disturbing rise in the number of patients not treated within 28 days of a cancellation.
"We know staff shortages are a factor in cancelled operations, and there are real concerns that the Government's hostile approach to immigration could be having a direct impact on people's care. We urgently need to be recruiting and retaining staff from overseas to address gaps in the workforce and relieve the pressure on services that are struggling to cope with demand."
The Royal College of Surgeons, however, blamed the increase on "extreme pressures" on A&E departments and delayed discharges.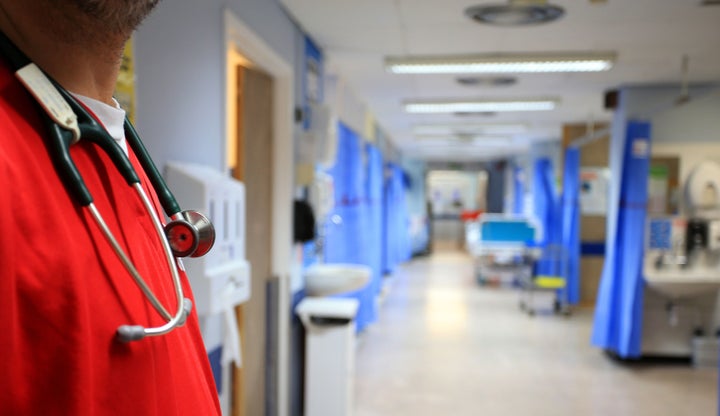 Vice-president Ian Eardley said: "Patients are being forced to wait too long for planned surgery and an unacceptable number have suffered the stress of having their operation cancelled at the last minute. It is very distressing for patients who are often in pain or immobile, and the delay could mean that their condition deteriorates."
Labour's shadow health secretary, Jonathan Ashworth, said the record rise was "a badge of shame for ministers" and lambasted a lack of investment.
The figures also showed the number of patients waiting more than 18 weeks to start planned treatment was 491,102 in March, up 35% on a year ago. Only 87.2% of patients were seen within 18 weeks; the government's 92% target has not been met since February 2016. The number of patients having to wait more than a year for treatment rose to 2,755, up 80% on a year ago.
A spokesman for the Department of Health and Social Care said the Government had committed to a multi-year cash settlement for the NHS which would ease growing patient demand.
"The number of cancelled operations remains low in the context of the millions of operations performed in the NHS each year," he said.