According to food trade magazine The Grocer, crop shortages have caused the wholesale cost of dried fruit to rocket, which will have a knock-on effect on our beloved hot cross buns by the time Easter Sunday comes around.
Production of raisins in California has steadily decreased in recent years, with a growing number of farmers switching to more profitable crops including pistachios and almonds, the magazine said.
The remaining raisin producers experienced an unprecedented crop shortage in 2017 due to high temperatures and long periods of drought, believed to have contributed towards the record levels of wildfire. As a result, US raisin prices have risen by 50% since September 2017.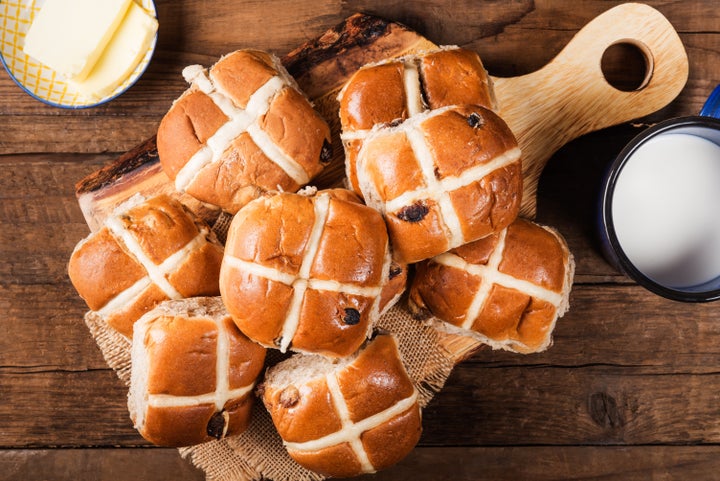 According to The Grocer, the UK's main supplier of dried fruit is not the US, but Turkey. However, we are still affected by the American crop shortage as Turkish dried fruit is now in higher demand.
Sultanas from Turkey have seen a 30% price increase since September, while currants and sultanas from Greece are expected to continue to rise, with production down by a third.
If you've already got a bag of raisins stashed in your kitchen cupboard, avoid the price hike by making your own hot cross buns at home with this recipe.