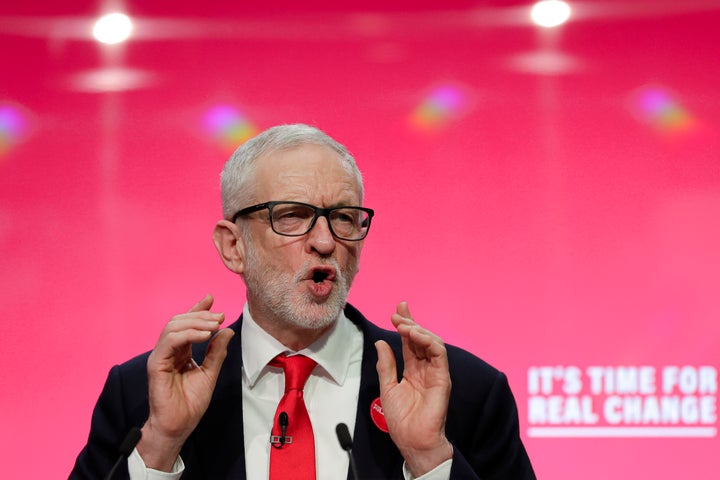 Everyone knows someone hit by Britain's housing crisis, whether it's young couples unable to buy a first home, renters trapped in unsuitable flats, families stuck for years on a council waiting list, leasehold home-owners hit by unfair fees, or homeless people living and dying on our streets.
This growing housing crisis is hurting millions, and since 2010 the Conservatives have made things much worse: Ministers have slashed funding for new homes, refused to regulate for higher standards and given a free hand to big property developers to build what they want, where they want.
The direct result of these decisions means that the number of government-funded homes for social rent has fallen 90% to fewer than 1,000 last year, the number of households stuck renting from a private landlord has risen by over a million, the number of young people owning a home has fallen by almost 900,000 and the number of people sleeping on our streets has more than doubled.
After the last dismal decade, it's time for real change to overcome the failures of the last 10 years and the shortcomings of the last 50 years. Under the Conservatives, government has stepped back. With Labour, government will step up to build, fund and drive the changes on housing that millions of people need.
So in our manifesto yesterday, we set out plans to act on every front to bring down the cost of housing and drive up standards so that everyone has a decent, affordable place to call home.
More than a million households are stuck on council waiting lists, but under the Tories we're losing many more council homes than we're building, year-on-year. With Labour this will change.
We'll invest to build more than a million council and social homes over the next decade. By the end of the first five-year Parliament we will be building at least 150,000 of these homes a year, including 100,000 modern council homes. This will be the biggest social housing programme since the 1960s, and the biggest ramp-up in council housebuilding since Clement Attlee's Labour administration rebuilt Britain after the Second World War.
Just as Nye Bevan talked of the 'living tapestry of mixed communities' when he led that Labour post-War housebuilding drive, so we will again transform housing in this country. For thousands more families it will mean somewhere decent to put down roots where their kids can grow up. For thousands more young people it will allow them to save to get on in life instead of seeing their pay-check go in rent to a private landlord. And for older people this will offer a safe, suitable home in their later years.
Labour's new council and social homes will not just be more affordable than open-market housing but built to higher standards of design, energy efficiency, safety and smart tech. We want new council housing schemes in every part of the country like the architectural award-winning Goldsmith Street development in Labour-led Norwich.
It can be done. Labour's radical scale of ambition was once widely seen as common-sense, with cross-party consensus on the need for public housing to meet people's needs and aspirations. With Labour in Government we'd show it still makes sense for the country's future.
This is the big choice on housing at this election. A Conservative Party standing back in the face of a failing housing market, or a Labour Government committed to step up to change Britain for the better.
John Healey is Labour candidate for Wentworth and Dearne and shadow housing secretary.