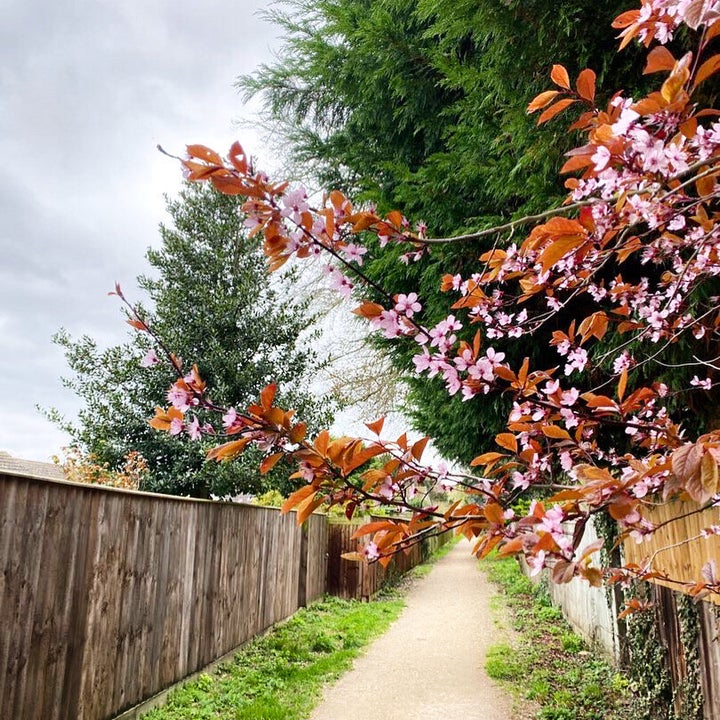 You're reading How I Cope, a series sharing self-care tips as we all adjust to the coronavirus pandemic.
There's the tree blossom, obliviously starting its spring parade. Then tulips, proudly standing in my neighbour's garden. Next, the abandoned packet of prawn cocktail crips, blowing across the street like tumbleweed. And finally, a child's coat as she toddles alongside her family – across the road, of course, at a strict distance of at least two metres.
What do all four have in common? They're pink: my colour of the day. And no, the coronavirus pandemic hasn't caused me to regress to a reception-aged pupil.
I'm writing this two weeks into working from home and almost one week into the UK lockdown. Each day, I've been trying to practise a simple mindfulness technique while out on my walk or run: you pick a colour, then see how many things you can count in that colour.
"If I'm at home and I'm feeling [panicky], I try to just acknowledge where I am by looking around the room and looking for five things in a certain colour," she told me. "It brings you back to the room and gets you concentrating on something else."
The concept is so simple, yet it really does work. Before I started using it, my lunchtime walks involved pacing up the road, stuck in my head, physically moving but mentally focussed on the latest coronavirus news. My break wasn't really a break at all and I noticed I was increasingly catastrophising, thinking about the worst case scenario.
Then, I spotted that first blossom and the world felt a bit brighter. I remembered Rebecca's words and decided to see how many other pink things I could spot. Within minutes, my heartbeat slowed and my mind was given a genuine break from the C-word. I've used the technique almost every day since and each little burst of colour is a reassuring reminder that life continues – even the litter.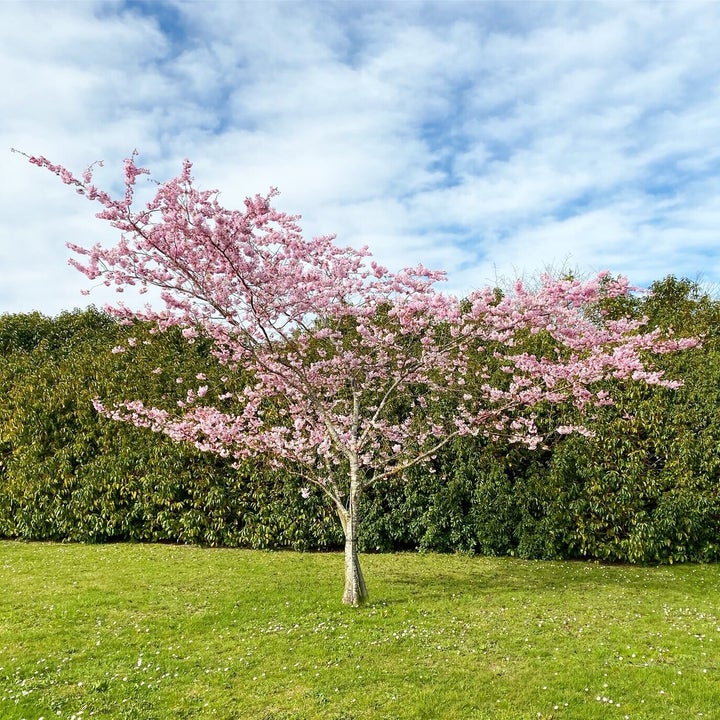 You can try the technique with sounds or other focus points, too; my fiancé decided to count bees on our recent weekend wander. His exited exclamations of "10!", "11!" provided much-needed interruptions to the virus-related chat. It may sound silly, but it gave two stressed-out adults approaching 30 a brief reminder of childhood escapism. And with social distancing firmly in place, there was no one around to raise an eyebrow anyway.
Of course, counting colours or bees won't fix everything – when you've got loved ones in vulnerable groups, or risking their lives as front line health workers, it's impossible not to worry. Keeping the lid on the panic is a daily challenge, but armed with this little trick, it's a challenge I'm winning most days.