Beyond making it in the first place, the greatest challenge for a movie star is to endure in the business. "You only last if you've got something special to offer," says Mark Wahlberg, referring to that indefinable quality that elevates actors to the lofty rank of screen legend.
Wahlberg's success is especially staggering when you consider his stormy origins. Born in Boston to blue-collar parents on June 5, 1971 and youngest of nine kids, Mark had a substance abuse problem by the time he turned 13.
The same year, Mark and older bother Donnie joined proto-boy band New Kids on the Block, but the group was too squeaky-clean for Mark's liking and he quit after just a few months.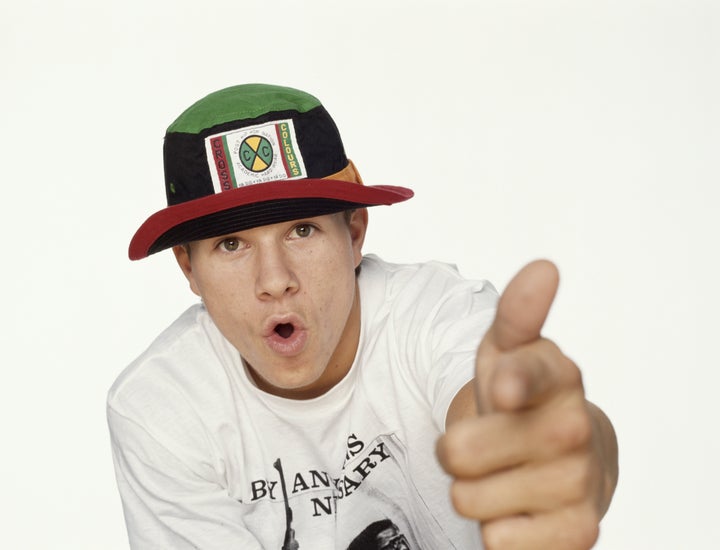 Fuelled by anger and quick to violence, by 16 Wahlberg was charged with attempted murder, pleading guilty to the unprovoked assault of two Vietnamese men. Sentenced to two years in Suffolk County Deer Island House of Correction, though he somehow served just 45 days, the experience proved transformative.
"As soon as I began that life of crime, there was a voice in my head telling me I was going to end up in jail," he remembers. "Three of my brothers had done time. My sister went to prison so many times I lost count. Finally I was there, locked up with the kind of guys I'd always wanted to be like.
"I'd earned my stripes and I was just like them, but I realised it wasn't what I wanted at all. I'd ended up in the worst place I could possibly imagine and I never wanted to go back. I had to learn to stay on the straight and narrow."
Religion helped. Born and raised Roman Catholic, Wahlberg turned to his parish priest for guidance and support. To this day, Wahlberg attends daily Mass, and claims to have a personal rosary blessed by the Pope.
Rewarded for his clean-up efforts with a second chance at fame, in 1990 Wahlberg rebranded himself Marky Mark and, joining a squad of rappers and dancers, unleashed Marky Mark and the Funky Bunch upon the world. Produced by Mark's brother Donnie, the group's debut single, 'Good Vibrations', hit number one on Billboard's Hot 100, earning platinum status.
A fan of physical fitness and appearing on stage in nothing but his boxers, Wahlberg's physique and general lack of shyness was put to lucrative good use by Calvin Klein, who cast Mark in a series of underwear ads in 1992.
"All that running around in my underwear put money in my pocket," said Mark, who decided that what he wanted to do next was act, pursuing that goal with characteristic vigour and confidence. "I focused on working in interesting movies without having to worry about supporting myself."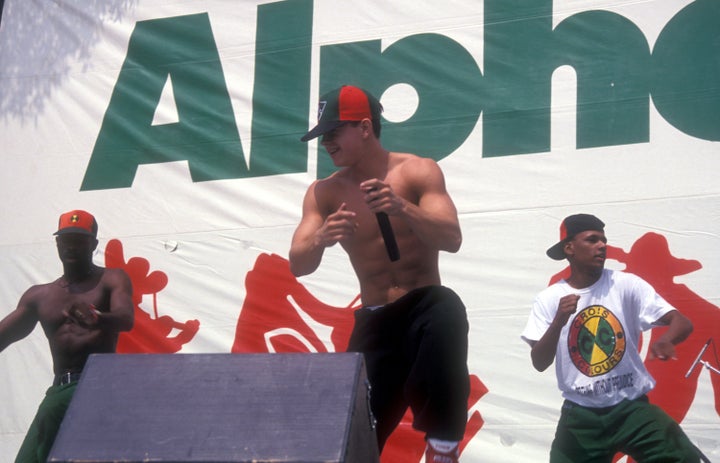 In 1993, Wahlberg made his acting debut in TV movie The Substitute, followed by supporting roles in 1994's Renaissance Man, from director Penny Marshall, and The Basketball Diaries, with Leonardo DiCaprio. Key to Wahlberg's makeover from bad boy singer to reputable leading man was securing the starring role in Paul Thomas Anderson's brazen and beautifully told period porn industry tale, 1997's Boogie Nights.
Suddenly, as if by movie magic, Mark Wahlberg was on the map: noticed by critics, popular with audiences, wise from the lessons of his chequered past and uncommonly focused regarding the direction of his career.
"What Mark brings to a role," says producer Lorenzo di Bonaventura, "is honesty and a real sense of blue-collar integrity."
A relatable, watchable, everyman sort of actor, Wahlberg cleverly avoided the pitfalls that derail most budding acting careers. For one, he avoided being typecast by making every kind of movie, from comedy actioner The Big Hit (1998) and indie war drama Three Kings (1999) to epic disaster thriller The Perfect Storm (2000) and rousing sports biography Invincible (2006).
Wahlberg may be the only star in Hollywood who can skip from broad comedies like Ted (2012) and heartfelt dramas like The Lovely Bones (2009) to popcorn madness such as Transformers: Age of Extinction (2014) and arty, indie fare like I Heart Huckabees (2004). No matter what he does, audiences accept him in the role, and that is an exceptionally rare quality.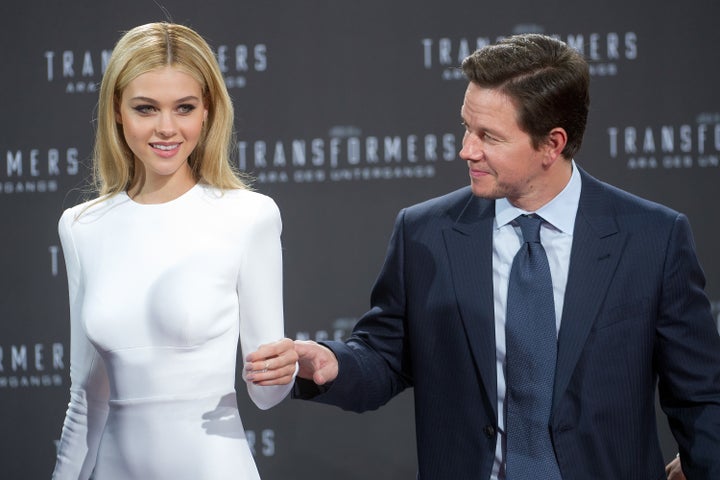 Never afraid to share the spotlight in ensemble casts and always supportive of his fellow actors, Wahlberg likewise develops lasting relationships with powerhouse Hollywood directors. Working with Martin Scorsese on 2007's The Departed earned him an Oscar nomination for Best Supporting Actor. Wahlberg later produced hit HBO drama Boardwalk Empire (2010-14) with Scorsese.
Wahlberg's made three movies with David O. Russell now, earning a Best Picture Oscar nomination for co-producing The Fighter (2011). More recently, with filmmaker Peter Berg, he has delivered a trio of powerhouse true stories: 2013's Lone Survivor, 2016's Deepwater Horizon, and Patriots Day, the taut tale of 2013's Boston Marathon Bombing.
The Wahlberg of today has long eclipsed the Wahlberg of the past. An actor, producer and businessman with a solid home life and no end of glowing character references, he's on top of the world, and at just 45 years old, destined to remain there for decades to come.
"Mark is not only a great actor," attests director Adam McKay. "He's also a family man and the guy who could kick anyone's ass in the room. Also he's a jovial, light-hearted guy who in no way wants to kick anyone's ass."