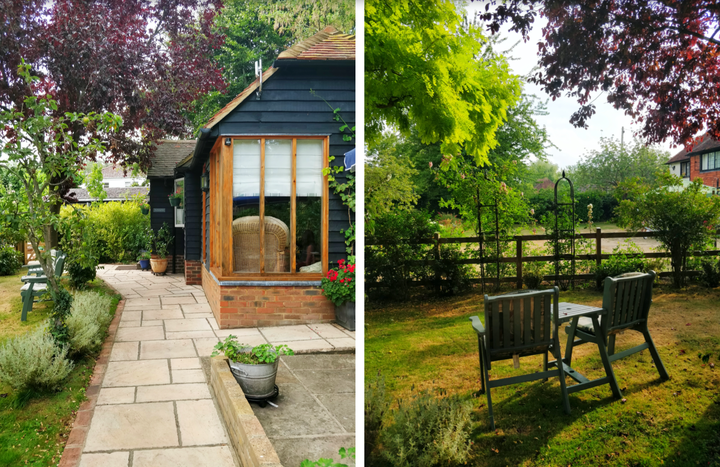 It's 9am on a Monday morning, and I'm sat in the glorious Kent countryside at a small kitchen table in the living area of my Airbnb. I've never heard so much birdsong in my life – nor have I seen so many bees. As I open my laptop, I stare out of the door into the quintessential English cottage garden, and begin to type. Just another day in the office... my work staycation office, that is.
My friend is sat opposite me working, too. We spend the mornings at our laptops, bouncing ideas off one another and enjoying the change of scenery. It's nice having someone else to work alongside, other than my partner (and cats).
We take shared lunch breaks in the garden – cheese and biscuits with grapes and pineapple juice – and work from different rooms when we have meetings in the afternoon. The WiFi is great, the sun is shining – it's the perfect set-up. In the evening, we clock off and explore somewhere new for the evening, forgetting for just a moment that it's only a Monday night.
We're on a work staycation, you see – and after months of staring at the same-old wall, with a back destroyed by sitting on my dining room chair, it's much needed.
The pandemic saw thousands of us say goodbye to office life, retreating to makeshift desks at home instead. For some, it's been an adjustment. For others, it's opened up new possibilities in the way we work – and where we work. Many have realised that as long as you have the kit you need and a decent WiFi connection, you can work from pretty much anywhere.
My work staycation lasted four days: the weekend was spent sans work – exploring Whitstable and Herne Bay, sitting on quiet pebble beaches, eating fish and chips. And Monday and Tuesday was spent working from 'The Potting Shed' in Wickhambreaux, a home away from home. Despite being a short break, the whole experience – mentally and physically – left both of us feeling renewed.
Considering one in three workers believe they won't be back in their office until at least 2021, according to YouGov, these 'work staycations' are probably about to become more popular. A survey of 2,000 workers by Huawei found 10% have worked from a holiday destination or holiday home already, and more than half said being able to choose where they work had a positive impact on their mental health. I, for one, can vouch for that.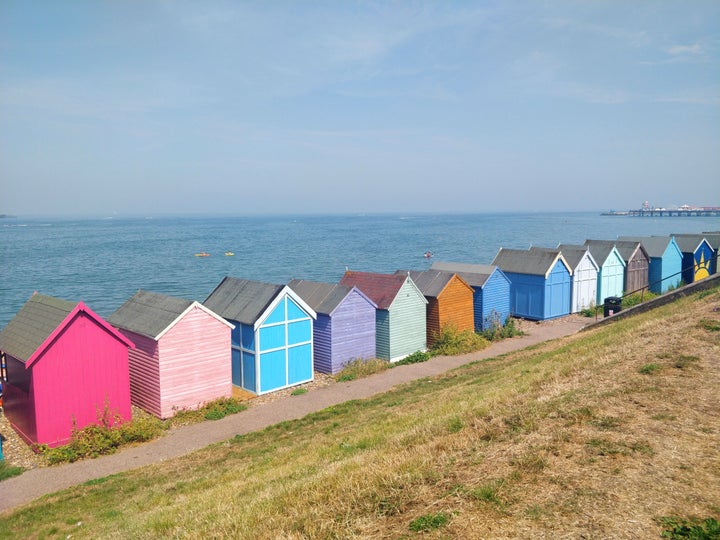 A 'work staycation' is simple: book accommodation somewhere other than your home for a few days or weeks (the government's tier system may stop this happening in some areas of England). Heck, take a month if you dare. Slot in some annual leave so you can have a bit of a holiday while you're there, then work from your accommodation for the rest of your stay.
The upsides are great: a change of scenery, the psychological boost of feeling like you're on holiday (even if you're working), and being able to clock off at 5.30pm and enjoy a new area – countryside, pubs, or hidden gem restaurants. The notable downside, of course, is that it costs money – but it doesn't have to set you back a fortune, especially if you're splitting it with a mate.
At the beginning of August, podcast producer Charlotte Foster, 39, travelled from her home in Newcastle-Under-Lyme to Fernhill Heath in Worcestershire for two nights for a change of scenery. "I chose there because the cottage looked nice, it wasn't expensive and it wasn't too far away from home – around 90 minutes in the car," she tells HuffPost UK.
She booked a one-bedroom cottage with a stable door and garden situated in a small village. "Part of the attraction of going away was to spend time away from my husband, as terrible as that sounds," says Foster. "We had a long-distance relationship for the first seven of our 15 years together and we're both very independent with separate friendship groups and interests. Lockdown is probably the longest stretch of time we've spent together without a break."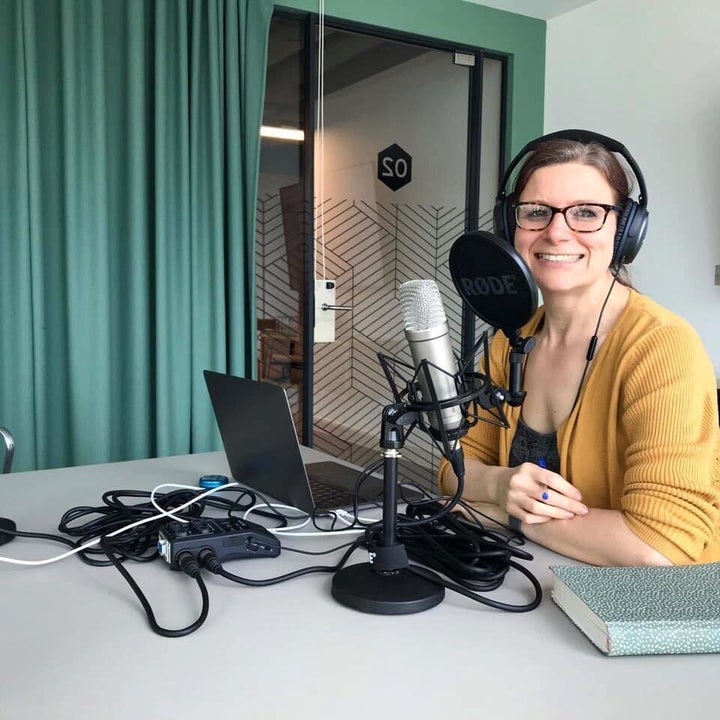 Foster loved getting a fresh perspective while away from home. She chose to work in the kitchen of her Airbnb so she had easy access to the kettle (a must). "The table was huge for all my stuff because it turns out I don't travel light, and there were extension cables for all the plugs I needed," she says. "The WiFi was good enough for me to download, edit and upload the podcasts for my clients."
Foster says as an employee, she used to roll her eyes at "away days" – or anything that took her away from day-to-day work. Now, she's a changed woman. Despite having her own rented office space at home, she enjoyed being away – spending her evenings drinking wine and exploring the village by foot.
"Just being somewhere different gave me a sense of calm," she says. "I was stressed out by the pandemic: worried about my business surviving and really worried about my parents. Yes, I still had to cook and clean up after myself but it always feels different when you're away from home and 'normality'."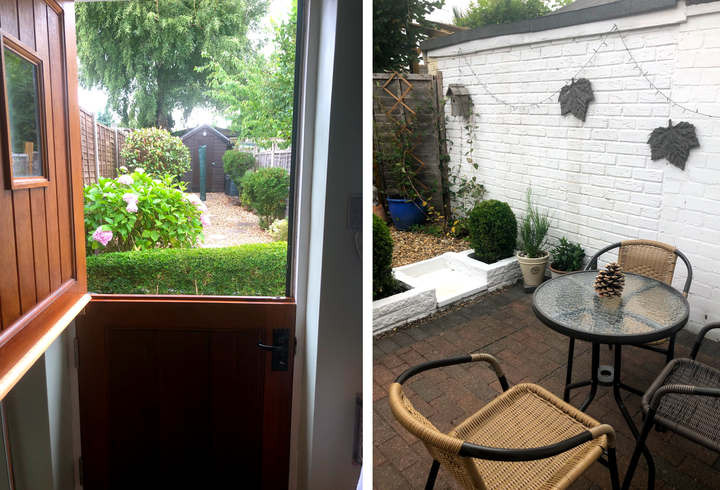 The break away also boosted her productivity, allowing her to focus on bigger picture things. A fresh perspective can often help kickstart creativity, which is why plenty of people in creative industries are opting for a work staycation.
"I've been so inspired that I created four new pieces of artwork while down in Cornwall," says illustrator Christian Azolan, 37, who has booked three holiday rentals to work from, with his partner Konrad Treter, 32.
The couple, who are engaged, just spent a week in Cornwall, are currently in north Devon for a week, and will then spend a week in south Wales.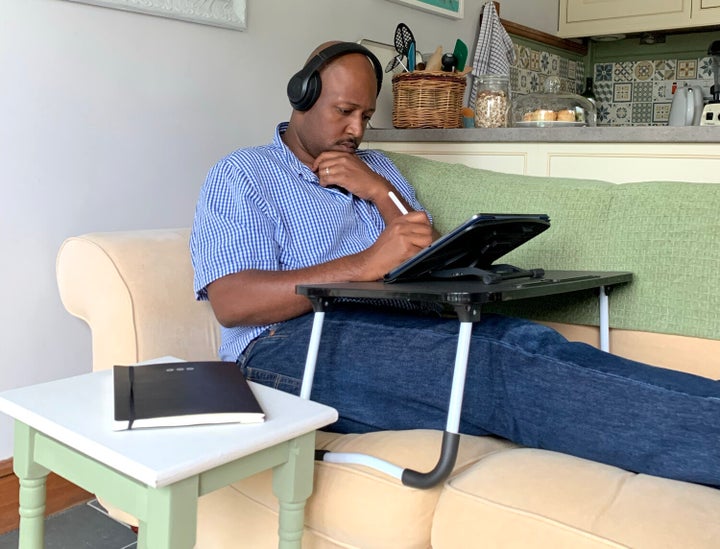 When lockdown hit, Azolan hadn't long been made redundant, so the pair decided to give up their flat in Croydon and moved in with Azolan's mum. As they're no longer renting, they're able to make the most of working from different locations.
They originally intended to go abroad, but due to the uncertainty of travel during the pandemic, they booked three holiday rentals in the UK instead. The pair made sure all three had fast internet, an office space and large kitchens so they could cook.
"The best part of working away from home is the scenery and not having to commute, which is so good," says Azolan. "In the evenings, we go to different places for dinner in the local area and do a bit of exploring. Sometimes we check if anywhere on the seafront has internet and go and sit upstairs in a bar and enjoy the seaside views.
"We did this in Looe: we found a gin bar in town and enjoyed the view and had a few drinks while working."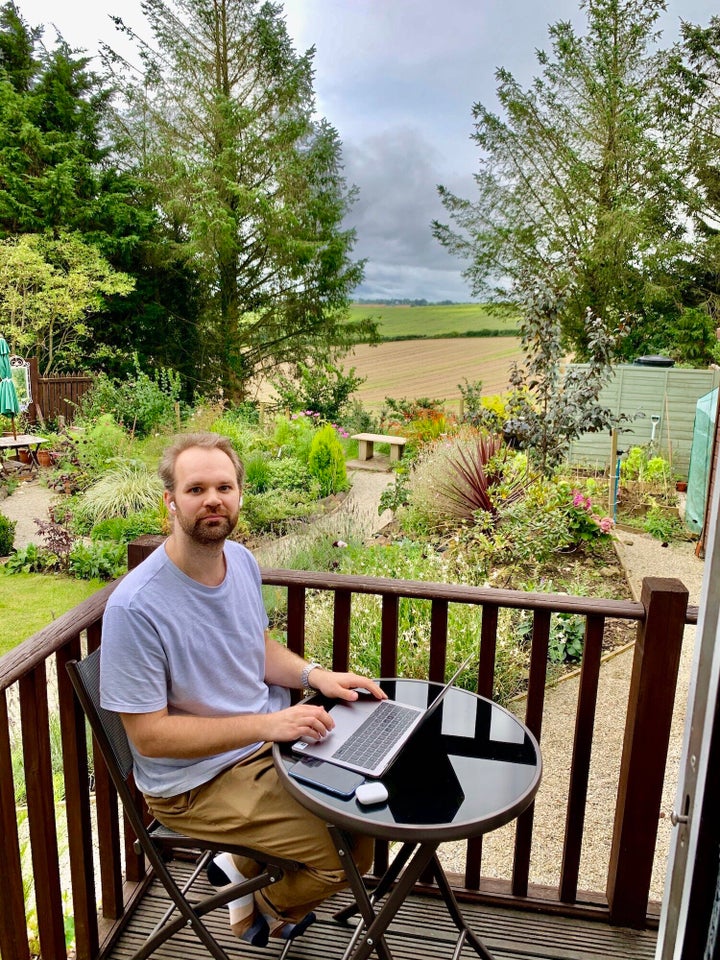 They've been able to discover more beauty spots in the UK, which Azolan says they never would've done pre-Covid. Being able to visit areas where it's a lot quieter has also given them peace of mind, as it's easier to socially distance.
While they haven't been away for that long, they've already felt the mental and physical benefits of it. "No downsides so far," he says. "We're more healthy as we cook more and go for walks in the evenings. At first we were just waiting for things to go back to normal, then we realised this is the new normal.
Independent human rights consultant, Vicki Prais, is currently spending a week in an apartment in Whitstable with a friend, who runs her own business. It's her first work staycation.
"I'm finding it pretty easy to settle into work mode here," she says. "I have a big report to edit which requires focus and attention so I get to my desk – in this case, the kitchen table – after breakfast, and get straight to work. I'm generally quite disciplined in my approach." Her friend is also a positive influence, she says, helping her stay motivated and on track with her work.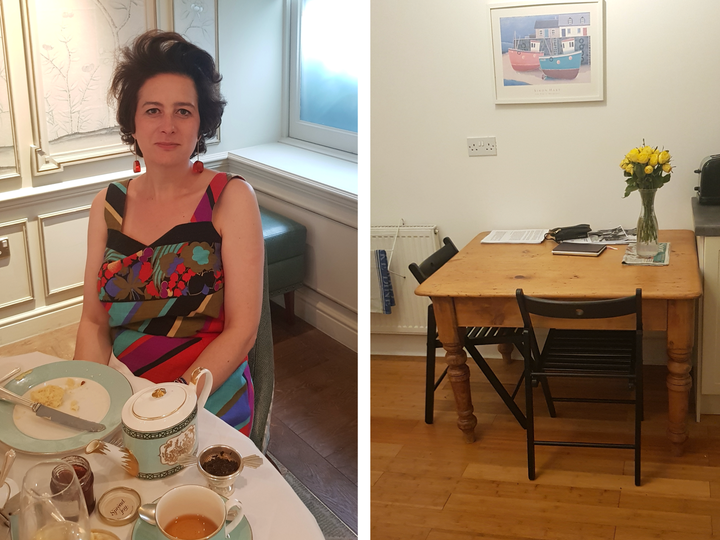 Prais, 48, who lives in London, feels more productive and creative since arriving at the apartment – it's also helped her de-stress. "I usually look out onto a brick wall in my study at home," she says. "Here, I work in a lovely kitchen or lounge. The apartment looks out onto Whitstable high street and the sea is a stone's throw away – both of which are a tonic."
It hasn't been all work and no play. The pair have enjoyed walks along the local beaches as well as perusing Whitstable's many boutique shops. They also visited nearby Canterbury on a day trip. Prais is enjoying the freedom of the work staycation – and it sounds like this won't be her last. "London is my home, but the world is my workplace," she adds.
Author Saurav Dutt, 38, from Warwick, has booked a solo month-long stay in a cottage in Suffolk from mid-September so he can focus on his work. "I'm looking forward to the countryside, wonderful views, and silence," he says.
"I'll be working on several manuscripts – interestingly, one is actually a book of essays about depression and mental wellness. Work will occupy my thoughts in the day but once evening comes, it'll be time to turn off the WiFi, phone and television, and concentrate on a creative world."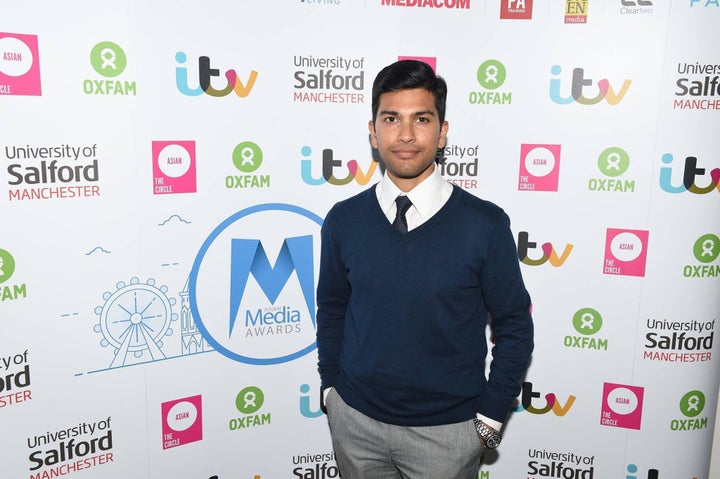 Dutt spent lockdown in his home study, so he's excited to have the freedom to go somewhere knew – he's also keen for the opportunity to concentrate and regain a sense of balance after the stress of the pandemic. "It's wonderful to get up super early and see views that will inspire the writing," he says.
"I'd recommend it to anybody who has the freedom to do this," says Foster.
"It wasn't a holiday, but it also wasn't a normal full-on working day. There was enough relaxation to leave me feeling refreshed, but I also got loads of work done which left me feeling accomplished."