With presents and parties taking centre stage, there's an expectation that everyone will be happy over Christmas. But if you're suffering from a mental illness, or if you've had a tough year, the pressure to smile on cue can be unbearable.
To help anyone finding this festive period difficult, four people who've struggled during past Christmases have given HuffPost UK their advice for getting through the holidays.
"It's quite difficult at Christmas because everyone expects you to be happy, everyone expects you to be the life of the party," says Craig Butler, an activation planner and executive.
Craig has suffered from depression for the past five years and says his illness became worse one Christmas.
"I love my family, but the idea of even being around them was unbearable, I didn't want to be around anyone," he explains.
"It was almost like there was a barrier between myself and this idea that I'm supposed to be happy."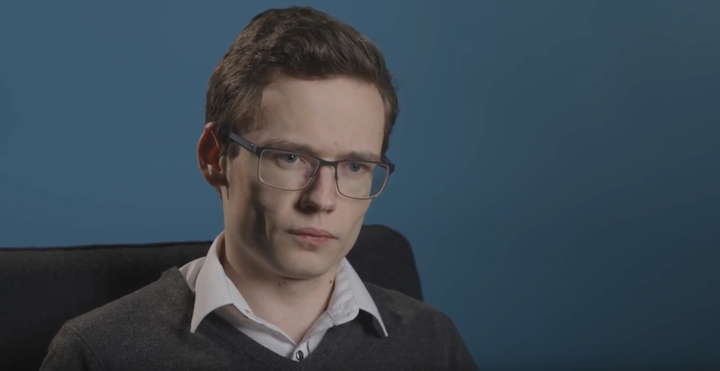 Craig found that forcing himself "out of [his] comfort zone" and spending time with loved ones helped.
"When you're suffering from depression, you have this little circle and you have to stay in, because you think if you don't stay in there bad things will happen," he says.
"In truth, bad things don't happen. If you realise that you have people around you - if you really force yourself to realise it - then eventually you start to believe it and that's when things start to change."
Kirsty Latoya, an illustrator from London, has also found Christmas difficult in the past.
She began suffering from depression in secondary school and links it to the fact that she was taller than many of her peers and felt self-conscious.
She says over the years other difficulties, such as family disputes, have contributed to her mental health problems, but this time of year is always particularly difficult.
"Whenever Christmas time comes around, I do start to feel a bit anxious and a bit depressed about the season, I've never really had a good Christmas," she says.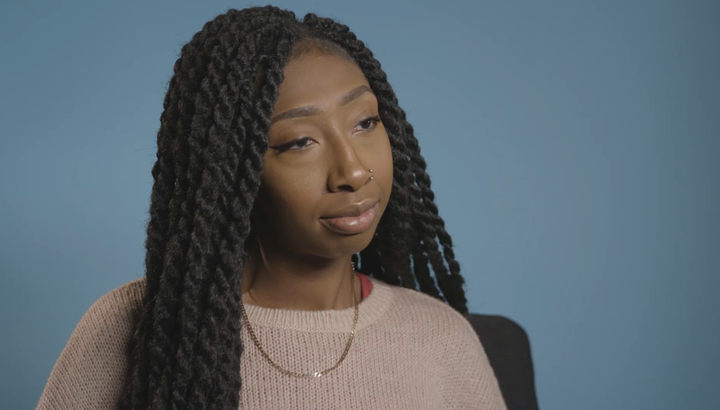 Kirsty knows this year will present its own challenges, as her mum passed away in January, but she's going to Canada to spend time with her aunt and cousins and is looking forward to a change of scenery.
Her advice for anyone finding Christmas hard is to surround yourself with people who have your best interests at heart.
"Speak to people. If you are finding it difficult, don't keep it to yourself," she says.
Toni White, an administrator from Devon, thinks the winter weather can often increase the likelihood of depression recurring over Christmas.
"It's short, dark hours, everyone wants to go into hibernation-mode and motivation goes downhill," she says.
"Then you have a lot of pressure to buy the right presents, to be the social butterfly. If you're depressed the last thing you want to do is be around people, but if you're anxious, you don't want to say 'no' - you feel like you have to say 'yes' to all of the social functions."
A few years ago, Toni's depression and anxiety were particularly bad and she couldn't face spending Christmas with a big group of friends and family.
Instead, she spent the day with just her mum. The two of them went for a walk and watched TV and Toni felt relieved at not having to put on a brave face.
"If you're struggling, the best advice but also the most difficult to accept, is to be selfish," she says.
"It doesn't make you a bad person to prioritise yourself. It just means that actually, you are loving yourself.
"You have to prioritise your own needs, don't feel that pressure."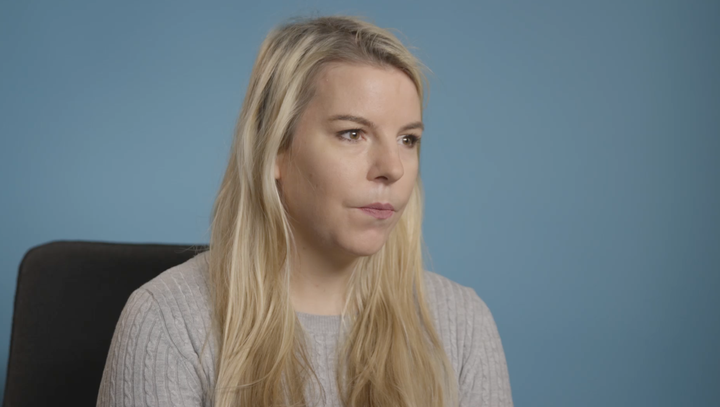 While Toni, Craig and Kirsty have found ways to manage their mental health conditions over Christmas, sadly for some, the holidays are too much to bear.
Mark Harris' brother, Simon, took his own life shortly after Christmas 10 years ago.
Mark says in the run up to Christmas day, his brother increasingly turned family away, despite their best efforts to talk to him.
"It was really incredibly sad on that Christmas day afternoon, when we were all due to have Christmas dinner together and be a family, knowing that he was at home on his own and knowing that he was in a really bad place," says Mark.
Although a range of complex issues lead to Simon's suicide, Mark believes he experienced added pressure over Christmas.
"There is pressure around Christmas, the advertising is relentless," he says.
"We are told to have the perfect Christmas, we need to be buying, this, that and the other, we need to all be together. If you're not feeling in that place right now, that pressure is very, very hard. People need space, people need time and I think it's important for people to try and find that at Christmas."
Mark, who now works as an outreach manager for Central London Samaritans, found the Christmas following his brother's death extremely hard, but says he got through it by talking to others.
"The thing that massively helped me and the thing that turned my life around was talking," he says.
"I'm a bit of a typical man and I'll happily talk about the football and the other light stuff...Previously I wouldn't talk about what was going on and it was only when Simon died and I was offered counselling that I realised that I needed to talk.
"If you talk about stuff it lightens the load for you."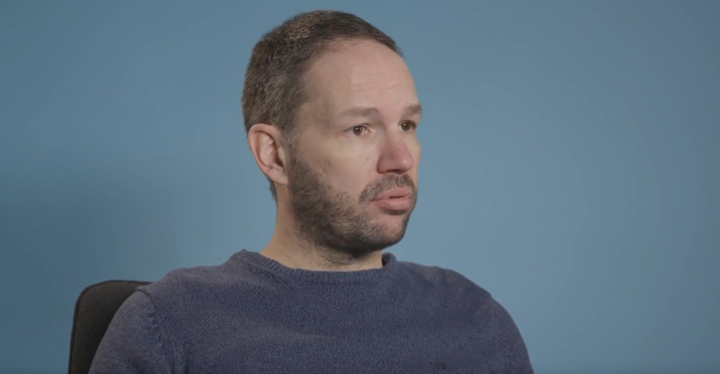 The good news is that there is help available for anyone struggling with mental illness or suicidal thoughts this Christmas.
Samaritans has launched its #RealChristmas campaign to encourage us all to be more honest about our feelings over Christmas.
As part of the campaign, the charity has created vouchers you can download and print from its website, offering loved ones "the gift of listening". The charity's phone lines will also remain open over the holidays, for anyone who needs to talk.
Mark Rowland, director at the Mental Health Foundation, also says there's no need to suppress feelings or put on a brave face over Christmas.
"As we've heard, Christmas can be a particularly difficult time for people," he tells HuffPost UK.
"Taking time to look after yourself is especially important during difficult or stressful times. That's why we've extended our free daily reminder texts to cover Christmas. By texting TIPS to 70300 you'll get one message a day for seven days with reminders of the things we can all do to protect our mental health, as well as information on getting support."
Finally Stephen Buckley, head of information at the charity Mind, says there's a few simple things you can do if you're worried about a loved one's mental health this Christmas.
"If a friend or family member is struggling with Christmas then try not to tell them to 'pull themselves together' or blame the person for feeling anxious or depressed," he says.
"There is a good chance they are already blaming themselves, and criticism is likely to make them feel even worse."
He adds that the the most important thing is to tell your friend or family member that you understand they might not want to take part in certain events or festivities over the Christmas period.
"It takes a lot for someone to say 'I need help', but it doesn't hurt to raise the subject yourself," he says.
"Sometimes you don't have to explicitly talk about mental health to find out how they are doing - it can be as simple as texting them to let them know you're thinking of them, inviting them out for coffee or dinner or going for a walk.
"If you would like to talk to someone over the Christmas period we also have a supportive, safe, online community called Elefriends where people can share their stories and experiences and share how they are feeling, which will be moderated over Christmas."
Useful websites and helplines:
HuffPost UK is running a fortnight-long focus around helping others this Christmas. Giving Back will shine a light on the organisations and individuals making a difference in their community, tackling issues such as loneliness, homelessness, food waste and financial struggle. We'd also love to hear your stories.
To blog for Giving Back, email ukblogteam@huffingtonpost.com. To keep up to date with our features and find tips on how you can make a difference this Christmas, follow the hashtag #GivingBack.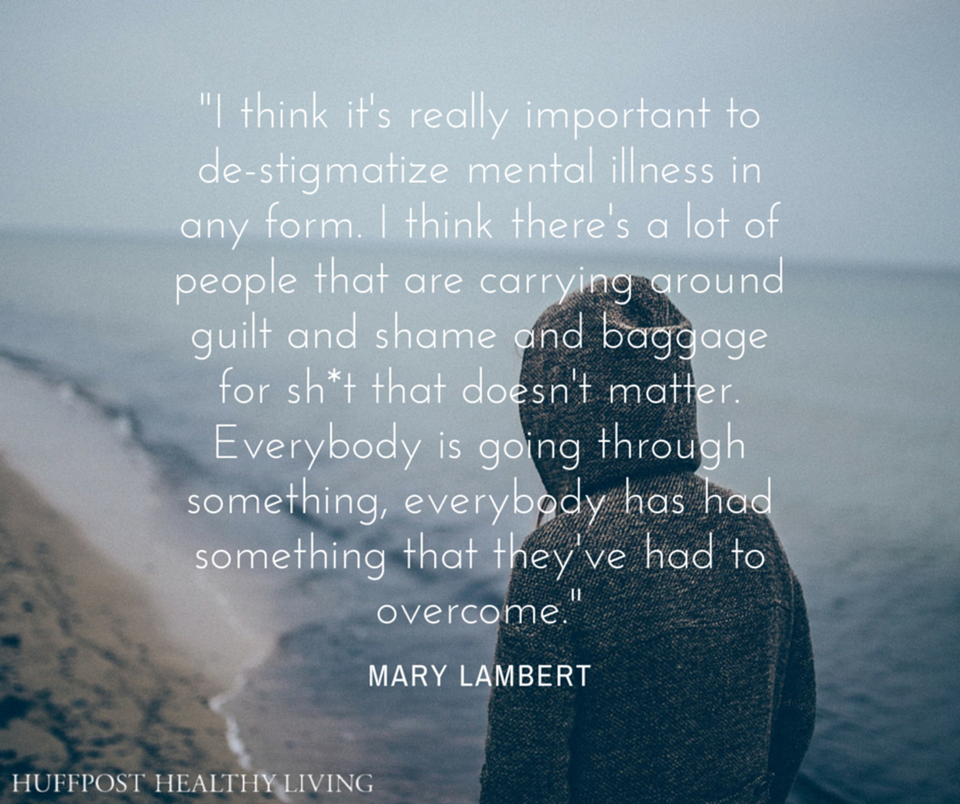 10 Quotes That Perfectly Sum Up The Stigma Surrounding Mental Illness