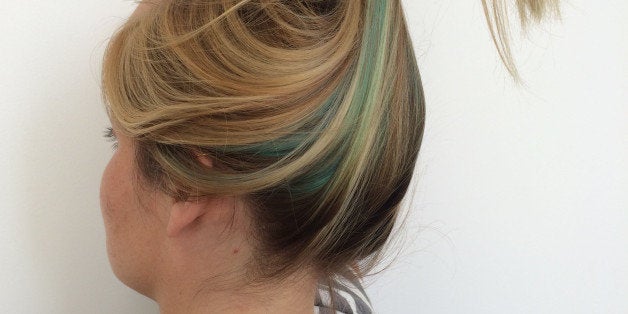 If you think sporting some blue hair is solely reserved for punk rockers and defiant teenagers, think again. You can be what most would consider a full-grown adult and still show off some unnatural shades.
Everyone has some holdups -- your job won't allow it, your family will ridicule it -- but as the saying goes, where there's a will, there's a way. Find the right time, find the right shade and let your blue hair down.
If you've always wanted to do something a little drastic, follow the steps below on how to have blue hair and still look like a grown-up.
1. Have the right attitude.

First and foremost, it's just hair, let's keep that in mind. Even permanent dye isn't forever so it's important to have the right attitude and a positive approach to making the change. There is always the chance you might hate it, but there is also the chance you'll love it. Make sure you've got some thick skin, because people will say whatever comes to mind when they see you.
Get yourself a blue hair-themed Pinterest board and pin your heart out.
Look into which shades will work best with your current hair color and find details on what will actually need to be done to your hair. Just FYI, your hair will likely need to be bleached first before you can add the blue dye. The bleaching process is a fine art, as is finding the right shade of blue.
3. Seek a professional's help.
We can do just about anything ourselves, but sometimes it's just better to leave it to the professionals. The pros know specific techniques and the best combination of dyes to achieve an optimal final result.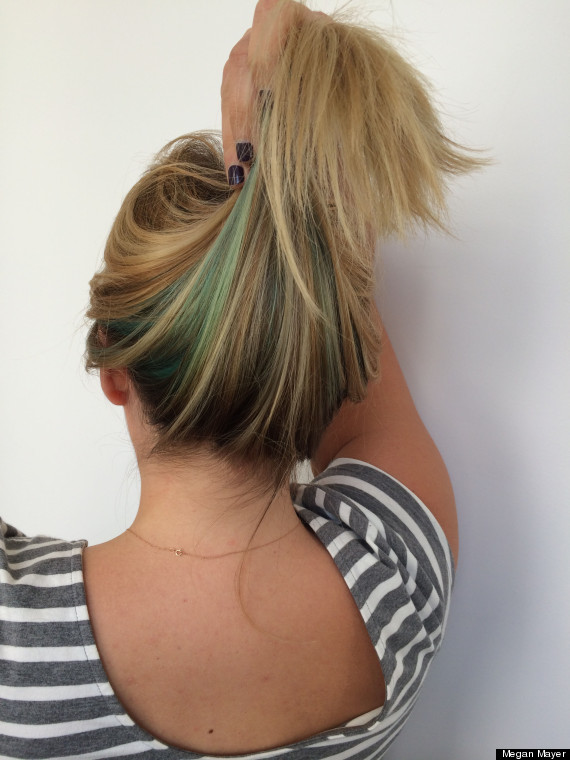 While you may want to take it all the way, it may be a better fit to follow the "less is more" mantra. Using the balayage technique -- where a stylist will paint your hair instead of using foils to lighten and do the same painting technique to apply blue shades -- allows for subtle portions of your head to have the blue tones. It's just enough blue that people notice but not so much that you're reaching cartoon character status.
5. Placement (and timing) is everything.
The placement of the blue streaks is the difference between subtle shades and overkill. If you're concerned about being able to have the ability to hide the color if need be, the placement of your blue streaks is crucial. Leaving the crown of your head untouched and focusing instead on the under pieces gives you more flexibility. Using various shades of blue puts a little dimension and makes the peek-a-boo streaks a little more playful. Piggybacking a vacation to your dye job may be the answer to your workplace worries. Summer is, after all, a great time to live on the edge.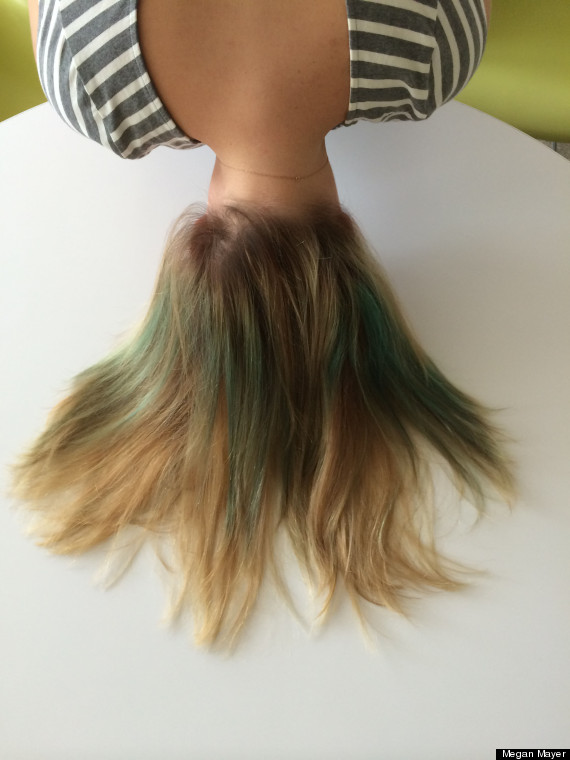 You're going to want to show off your new color so make sure you've got the right cut. Depending on how much or how little you want to show off, use the side bang or long layers to emphasize your newly colored locks.
Whatever the reason is you think you can't or shouldn't do it... throw that away. Just do it.