When you fly for business, you carry the expectations of your company that you'll come 'back with the goods', whether that's an important client meeting, signing new business or being well received at a conference and making new contacts. With so much riding on your performance, it's essential you arrive at your destination ready for business and looking and feeling energised.
Use your time up in the air to unwind and relax; an opportunity to watch that latest film, catch up on your favourite comedy or simply gaze out at the blue skies after a delicious on-board meal and let your mind wander. There's a reason why it's called blue sky thinking; some of your best ideas may come to you when you're 30,000 miles above the daily office stress.
So when you next travel, prep to relax with these suggestions: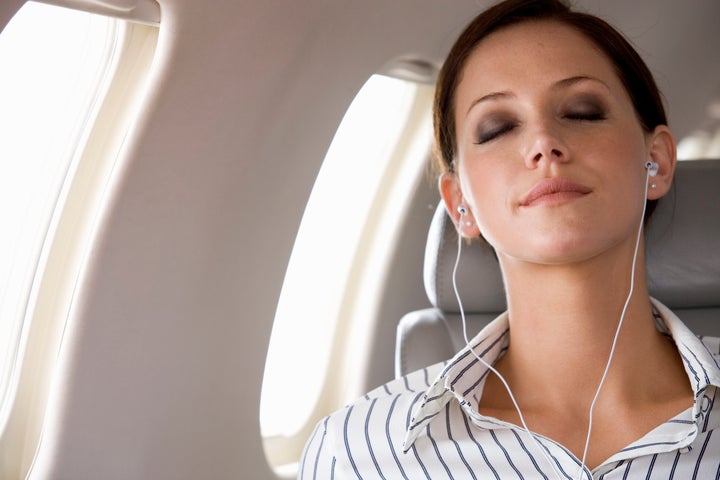 1. Plan your on-board entertainment before you fly
For maximum indulgence, you can use British Airways' clever pre-flight entertainment planner. Take your pick from films, TV programmes (from comedy, box sets and 'guilty pleasures' like Top Gear), podcasts and games available and see just how much entertainment you can squeeze in during your long-haul flight.
2. Indulge in some pre-flight pampering
You've checked in and you're waiting for your flight to be called. What better way to start your journey feeling relaxed and refreshed than with a pampering facial at an Elemis Travel Spa at Heathrow Terminal 5 and 3 and New York's JFK? The acclaimed spa's new BIOTEC Energising Skincare System helps re-boost the skin to help combat stress and lack of sleep. A complimentary 15 minute treatment is available if you're travelling in British Airways' First or Club World cabins or you're a Gold card member flying long-haul.
Other treatments on offer at the Elemis Spa include back, shoulder and neck massages to ease stress and tension, facials to tackle tired skin and manicures so you arrive at your destination looking super groomed.
Troy Warfield, British Airways' director of customer experience, says: "We're constantly looking at ways to make the travelling experience easier, more enjoyable and relaxing, and we are delighted that our partnership with ELEMIS is playing a part in that."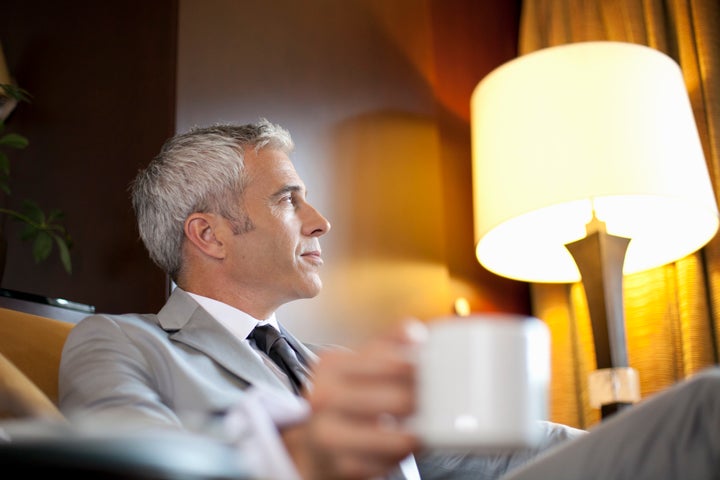 3. Give yourself some head space
You can meditate your way to a more relaxing flight, thanks to a new in-flight channel on British Airways' long-haul routes. Sit back in the comfort of your plane seat and unwind with the new Headspace video channel, designed to help you de-stress by practising simple meditation and mindfulness exercises, from overcoming jet lag to getting the most out of every minute of your journey.
Andy Puddicombe, Headspace co-founder, says: "The content has been designed to enhance every stage of the journey, before, during and after the flight, with specific exercises to help passengers feel relaxed, refreshed and recharged. It is also an opportunity to learn a beneficial new skill, something you can use at your destination and beyond, for a healthier and happier life."
4. Take time to lounge
Duty-free shops, bars and restaurants are all part of the pleasure of travelling, but for a luxury pre-flight wind down, nothing beats relaxing in the calm and cosseting atmosphere of business or first class lounges. Sink back into a comfortable sofa, sip a chilled glass of champagne and flick through a glossy magazine. Bliss!
There's a menu of delicious light meals or snacks to choose from, with some flights offering the opportunity to dine in the lounge with the Sleeper Service, so you can maximise your sleep on board and arrive at your destination feeling refreshed.
Catching up on last minute emails or charging your mobile is panic-free with wifi and power points in the work zone.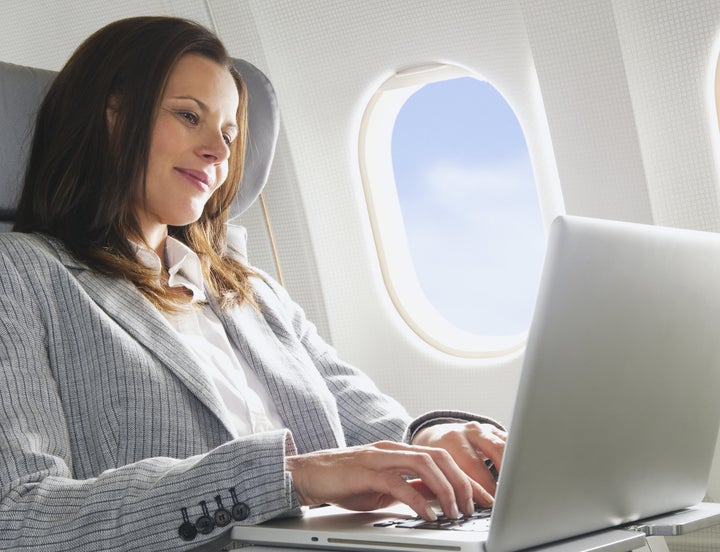 5. At your service
When you're travelling for business, enjoy the suspended time of being between destinations with nothing to interrupt you. Your usual packed commute and work hassles are all thousands of miles away. It's perfectly possible to catch up with work and prepare for your meetings, but take the opportunity to fully relax with a delicious meal served by your cabin crew and plenty of water to keep you hydrated. Kick back, taking full advantage of your bag of complimentary goodies including those oh so comfy socks, moisturisers for skin tlc and soothing lip balms.
6. Move around
The in-flight entertainment may be the perfect excuse to keep you in your seat, but do make the effort to stand up and walk around the plane every few hours. Do some simple stretching exercises to help your body feel rested. Check out the in-flight wellbeing video for stretches to try.
7. Catch your zzzs
While it's all too tempting to watch back-to-back episodes of The Good Wife, the ultimate way to recharge and arrive fresh and ready for work is to get some proper sleep. Set your watch to the time of your destination as soon as you board as the first step to avoid jet lag. Fully flat beds are available on all long-haul flights and to North America departing from London with American Airlines and British Airways.
Now who said flying was stressful?