You're reading Here, Try This – our month-long plan encouraging you to try something new every day.
If there's one thing many people can agree on about home interiors, it's this: never turn on the big light. Not in the evening, anyway. Why would you want a cold, white hue lighting your room when lamps make things so much cosier?
We're spending more time than ever at home, but getting your lighting right is one of the easiest ways to help you fall back in love with your space. By carefully choosing lights you can create a feeling of comfort and warmth, whatever the temperature outside. And the experts back us up on this.
Nick Moutter, CEO of Olivia's lighting and homeware, says good lighting can transform an entire room and that with separate light sources, you can create 'zones', which help divide a space, however big or small.
"Not only can your lighting choices change your mood but it can impact everything from sleep to productivity and serotonin levels," adds Julian Andriuta, CEO of Smart Lighting Industries.
Here are a few tips on how to get started.
Know your lighting lingo
Most domestic lights will include lights with colour temperatures on the Kelvin scale, ranging from 2700K up to 6500K. For a warm and cosy feeling you need your scale to be between 2700k and 3999k, says Andriuta.
Day white lights (4000K-4999K) are best used for active areas of your home, such as kitchen, bathroom and office. "Day white colour temperature will help boost concentration and give you a brighter and more energetic feel," he adds.
Cool white lights (5000K-6500K) are very bright, usually intended for commercial and industrial spaces. "However, it is perfect for task lighting and improves concentration and productivity."
Add lamps
"To amplify the cosiness, a floor lamp in the corner of the lounge plus a table lamp with a dark shade placed on a bookcase or side table can add depth and ambience to the room," says Moutter. "Wall lights in alcoves can also highlight those darker areas which will make the room appear larger and can be an attractive additional option due to their visually appealing symmetry."
You can get creative with your lamps, too. "Some floor lamps allow you to tilt the head 180 degrees allowing you to light the ceiling as opposed to the floor," adds James Theobald, CEO, CDSI Lighting. "This will spread the light further across the room and usually means you can turn off spotlights in the ceiling. You might need a couple of these depending on the size of your room."
The key is having a mixture of lighting, says Chris Jordan, MD of lighting brand Christopher Wray. "This layered lighting can contribute to the restfulness of a room, particularly from lamps with a soft diffused shade," he says.
Lampshades can also make a huge difference – and don't get the credit they deserve, says Andruita. "Keep in mind that a darker shade can concentrate the light and make it focus on a surface more. Whereas a lighter shade can diffuse light in a wide circle."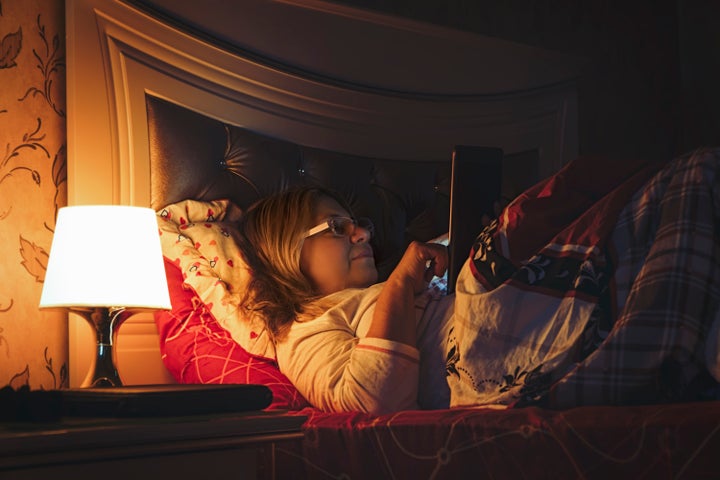 But not too many lamps...
"Always consider how much natural light is available, as too many pieces into the scheme can leave the space looking cluttered," adds Jordan.
"Downlighters (like spotlights) and wall lights will help create a cosy environment without taking up any space, perfect for creating a cocooning effect in a smaller room. LED light sources emit light in every direction and therefore result in better light distribution. Florescent lighting should be avoided as this can look too harsh, while a warm light works perfectly in the space."
Make your lighting adjustable
Flexibility is a key part of working out the lighting scheme in your house, says Jordan, ensuring you can adjust the lighting to reflect the mood you want.
"Dimmer switches are practical – you can regulate your lighting to your exact requirement – so, if you're looking to create a relaxing atmosphere at night, you can make it softer to enhance the mood or using full brightness when required."
Andriuta agrees it's a good idea to keep bright light throughout the day, so when you switch to cosy evening lighting, you're able to notice a difference.
If you already have a dimmer switch installed, using a 'dim tone' LED bulb instead of a regular dimmable one is a good trick, says Theobald. "These make the room warmer as you turn the switch, so you can alter the mood depending on your activity. Look for one with at least 2200K>2700K dimming. The warmer the cosier. Philips have a great range of these."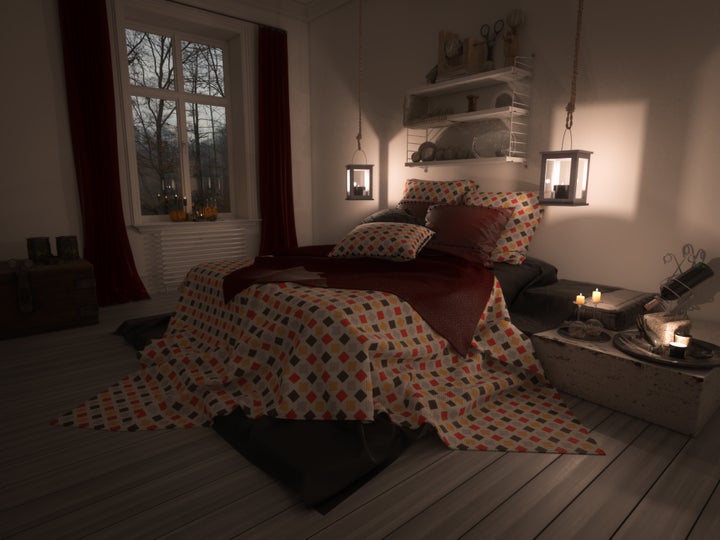 Think about the bedroom, too
Task lighting it's important here, says Jordan. This literally means lighting that helps people carry out certain tasks in a room.
"This is important in the bedroom, allowing you and your partner to sleep at different times if one prefers to read, also meaning you don't need to get up to turn off the light when you're already in bed," he says.
"Task lighting should be used for specific areas such as above or next to a mirror, on a dressing table or next to the bed. Task lights need to emit low and soft lighting to help with drifting off to get a good night's sleep."
Get inspo online
Instagram is great for this, adds Theobald. "Start following some architectural and lighting companies as they show some great affects you can recreate. It's likely you'll find a space similar to yours so you can see what works best for you before buying anything."
This new year, we focus on fun, not denial (because we've all had enough of that). Follow our month-long plan, with a new 'Here, Try This' idea each day, spanning easy ways to engage your body and mind, inspiration for your food and home, and tips for boosting how you feel – inside and out.