Two humpback whales that were seen floating dead off the coasts of New York and New Jersey earlier this week had evidence of experiencing blunt force trauma, officials said.
One was a 47-foot male floating off eastern Long Island, and the other was a 28-foot female in Raritan Bay between New York and New Jersey. Though the two whales were both first spotted on Wednesday, their "different levels of decomposition" indicate that their deaths were unrelated, the National Oceanic and Atmospheric Administration said in a Facebook post on Friday.
NOAA also announced the suspected cause of death for each whale. The male likely died of "blunt force trauma," while the female is suspected to have been killed by "blunt & sharp force trauma consistent with vessel strike."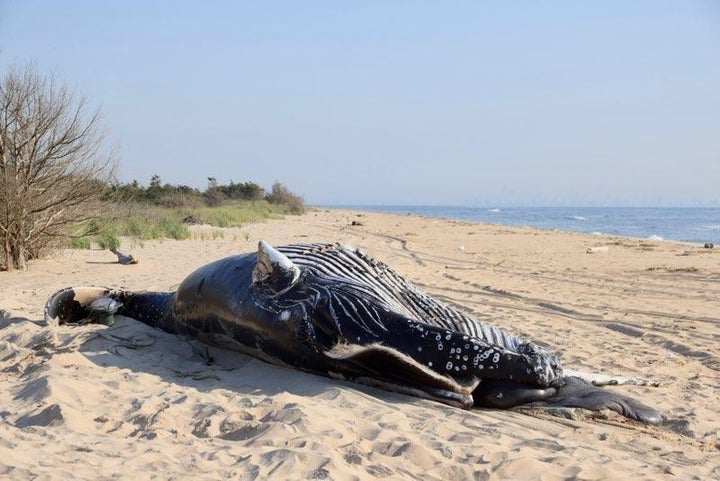 The male was already "badly decomposed" by the time responders brought it to shore. The female, however, was less decomposed, and officials found that the animal had suffered bruises, lacerations, multiple fractures and a severed fin.
Humpback whale deaths have been increasing since January 2016, CNN reported.
However, 40% of the dead whales appeared to have been harmed by "human interaction," becoming entangled in fishing gear or struck by ships. The rest of the whale carcasses were too decomposed for a cause of death to be confirmed, NOAA said.