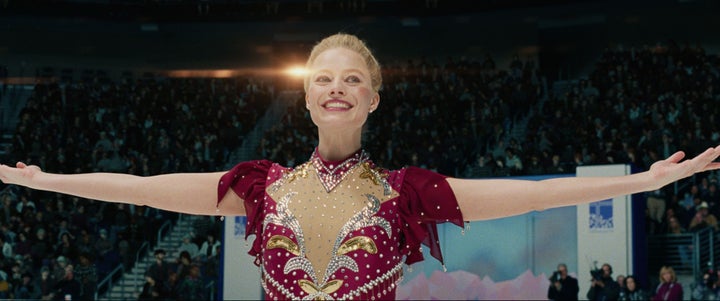 Based on the real-life events that took place in the run-up to to the 1994 Winter Olympics, 'I, Tonya' finally arrived in UK cinemas over the weekend.
Screenwriter Steven Rogers had the unenviable task of penning a script based on interviews with Tonya Harding and her ex-husband Jeff Gillooly - who gave wildly different versions of events.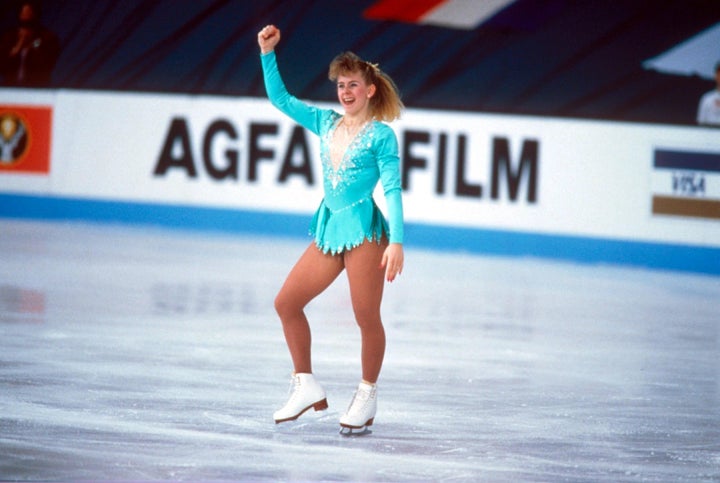 If you're anything like us, you'll have begun frantically searching for what really went on within about 10 minutes of leaving the cinema, which is why we've done the hard work for you.
Here are all the facts behind the fiction...
How old was Tonya when she started ice-skating?
Tonya was just four years old when she began training on the ice. Many of the comments Margot Robbie's character makes about her childhood are true.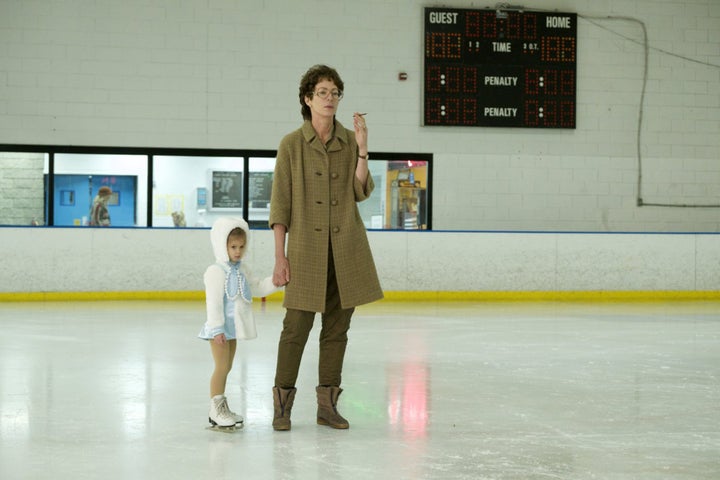 For instance, in her autobiography, Tonya explained that she did have to wear her "skating outfit, with my hair up in French braids with a tiara" for school photos. "Believe me," she wrote. "I have proof of that one, too."
What about the homemade fur coat?
In the film, Tonya's dad skins rabbits to make her a fur coat, like the ones her competitors have. However, the former skater recently told the New York Times that this didn't happen.
Did LaVona really accompany Tonya and Jeff on their first date?
This has not been verified. The details surrounding their first date were among the (many) things Tonya and Jeff disagreed on, so sadly, we can't actually know for sure whether or not LaVona tagged along.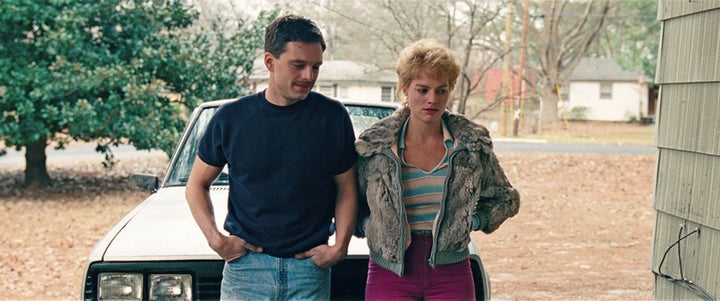 Did LaVona throw a knife at her daughter?
Tonya detailed numerous instances of alleged abuse in her autobiography and during a recent 'Truth And Lies' special, she insisted the incident did take place.
"I was about 10 feet from her. It was a steak knife," she said.
However, in the same programme, LaVona disputed her daughter's account of what took place. "Why would I throw a steak knife at anybody?" she said. "She's lied so much she doesn't know what isn't a lie anymore."
When asked whether she abused any of her four children, LaVona said she did not, though she did add: "Spanked? Yes, [I] spanked.
"Absolutely, positively you [have] got to show them right from wrong."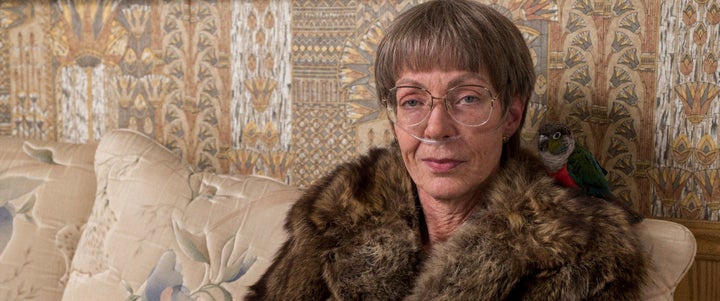 Tonya and LaVona's relationship became so strained that they lost contact over a decade ago.
During the making of the film, nobody could locate LaVona and it wasn't until early 2018 that Tonya found out her mother is still alive and living under a different name.
What happened with Tonya's coaches?
In the movie, she ditches long-time trainer Diane Rawlinson for Dody Teachman, but opening up to Sports Illustrated back in 1992, Diane explained the decision to top working together was actually a friendly one.
Dody was already helping Diane with Tonya's coaching when the skater became her student instead.
"Tonya wasn't training, and wasn't meeting the goals she had set for herself. So I delegated her to Dody," Diane explained.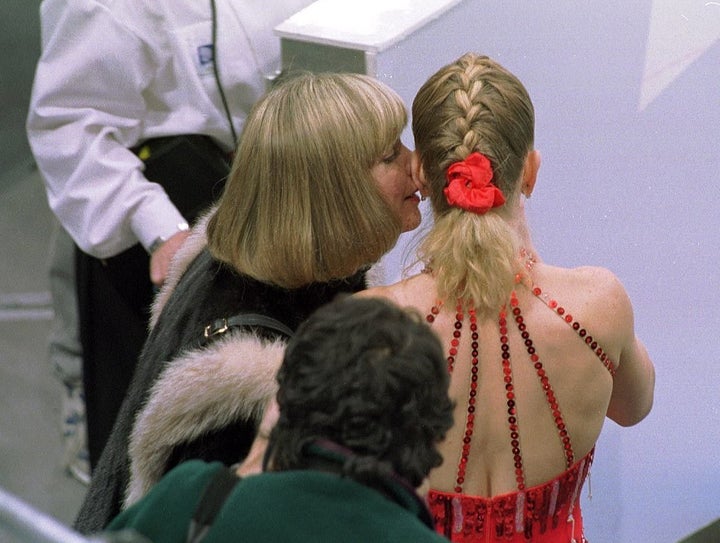 Tonya also addressed the matter in her autobiography 'The Tonya Tapes', writing: "I thought I knew more. It wasn't working out.
"We both decided I would go over to Dody, who was Diane's very first student, and let her work with me."
Diane did later resume her role as Tonya's coach, but this was after the skater asked her to return to the job - not the other way round.
What was her marriage to Jeff really like?
Twenty years after the attack on Nancy, writer Sarah Marshall re-examined the events in an essay titled 'The Believer'. Sarah's investigation centred on whether Tonya herself was also a victim, given her relationships with her mother and Jeff, and later, the way she portrayed in the media.
As Sarah points out, Tonya consistently returned to her husband after divorcing him in 1993, noting that, on more than one occasion, arguments between the pair ended in "restraining orders and 911 calls".
Tonya has also stated that she feared for her life both before and after the attack on Nancy. Tonya's claims - which centred on physical abuse at the hands of her husband - were corroborated by numerous friends and police reports.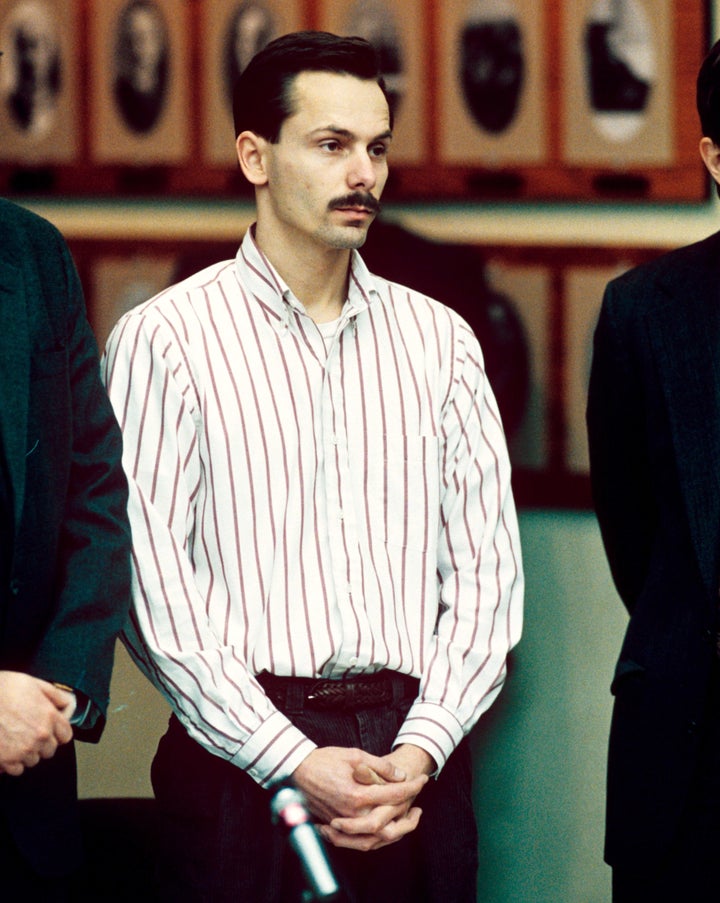 Did Tonya really tell the judges at one competition to "suck my dick"?
In one of the movie's most memorable scenes, Tonya confronts the panel at one competition, asking what she has to do in order to score higher. While this confrontation did take place, it didn't happen in front of a packed stadium and the skater's choice of language was a lot more family-friendly.
"I did not go to the judges on the ice and talk to them like that in front of everyone," she told the New York Times. "When I spoke to the judges they were in the back hallway room telling me you need to have better dresses.
"I go, 'Well if you can find me $5000 dollars to make me a dress then I'll wear it and I won't have to sew these anymore'. I go, 'You know what? Out of my face'."
Is the triple axel
that
hard?
Tonya was the first American woman to ever land the spin in a competition and overall, the second in the world to do so. Since then, just seven other female figure-skaters have managed the feat, which posed a problem for the film's skating choreographers and visual effects team.
"Currently there are two whom are both competing next year in the Olympics [who can do the triple axel], and can't risk injury," director Craig Gillespie previously explained. "I was stunned at how difficult it was, that Tonya had achieved it 25 years ago and so few had been able to master it since. We ended up having to do it with visual effects."
How accurate is the film's depiction of the attack on Nancy Kerrigan?
In the movie, Jeff and Shawn employ hired hand Shane Stant to hit Nancy on the knees at the arena where she trains. The depiction of this in 'I, Tonya' is understandably bleak but also darkly comedic. In his efforts to avoid watching eyes, Shane moves his car to a different spot in the training centre's car park every 15 minutes.
After carrying out the attack, he gets lost in the arena's corridors and ends up smashing his way out through a glass door, breaking it with his head. Both of these things actually happened.
The aftermath of the attack is also accurate as this was actually caught on camera by a journalist who was there to film Nancy's training.
Did Tonya really have shoelace issues at her second Olympics?
As if the weeks running up to the competition were not dramatic enough, 'I, Tonya' sees the skater's final preparations for her free skate marred by problems. The film's depiction of these scenes is entirely accurate.
After arriving in the middle of the rink, Tonya really was forced to stop skating and presented her boot to the referee, pleading for a second chance. When she then took to the ice for a second time, Tonya was met with boos but soon silenced them by landing the triple axel.
Did Tonya know about the plan to attack Nancy?
This is the big question - and also where things get murky.
Tonya's husband, Jeff, accepted a plea offer in exchange for testimony against Tonya. He was sentenced to 18 months in prison. Despite denying any knowledge of the Nancy Kerrigan attack plans, Tonya pleaded guilty to conspiring to hinder prosecution of the attackers.
"I did, however, overhear them talking about stuff where, 'well, maybe we should take somebody out to make sure she gets on the team'," she said during a televised interview. "I go, 'what the hell are you talking about?'"
Did she really become a boxer after being banned from skating?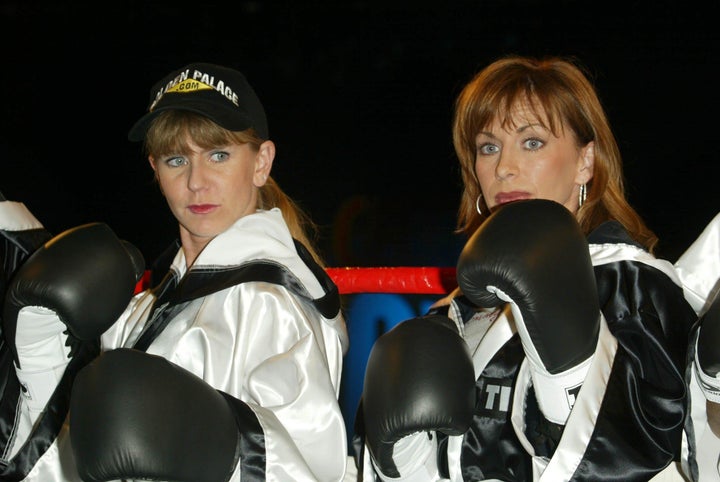 Yup. It all started with a celebrity boxing match in 2002 and a year after beating Paula Jones, Tonya made her professional boxing debut. After losing her first professional fight, Tonya returned to the world of celebrity boxing, triumphing over Doug Stanhope.
In total, she fought six times - winning three fights and losing the other three - before quitting for health reasons.
'I, Tonya' is in UK cinemas now.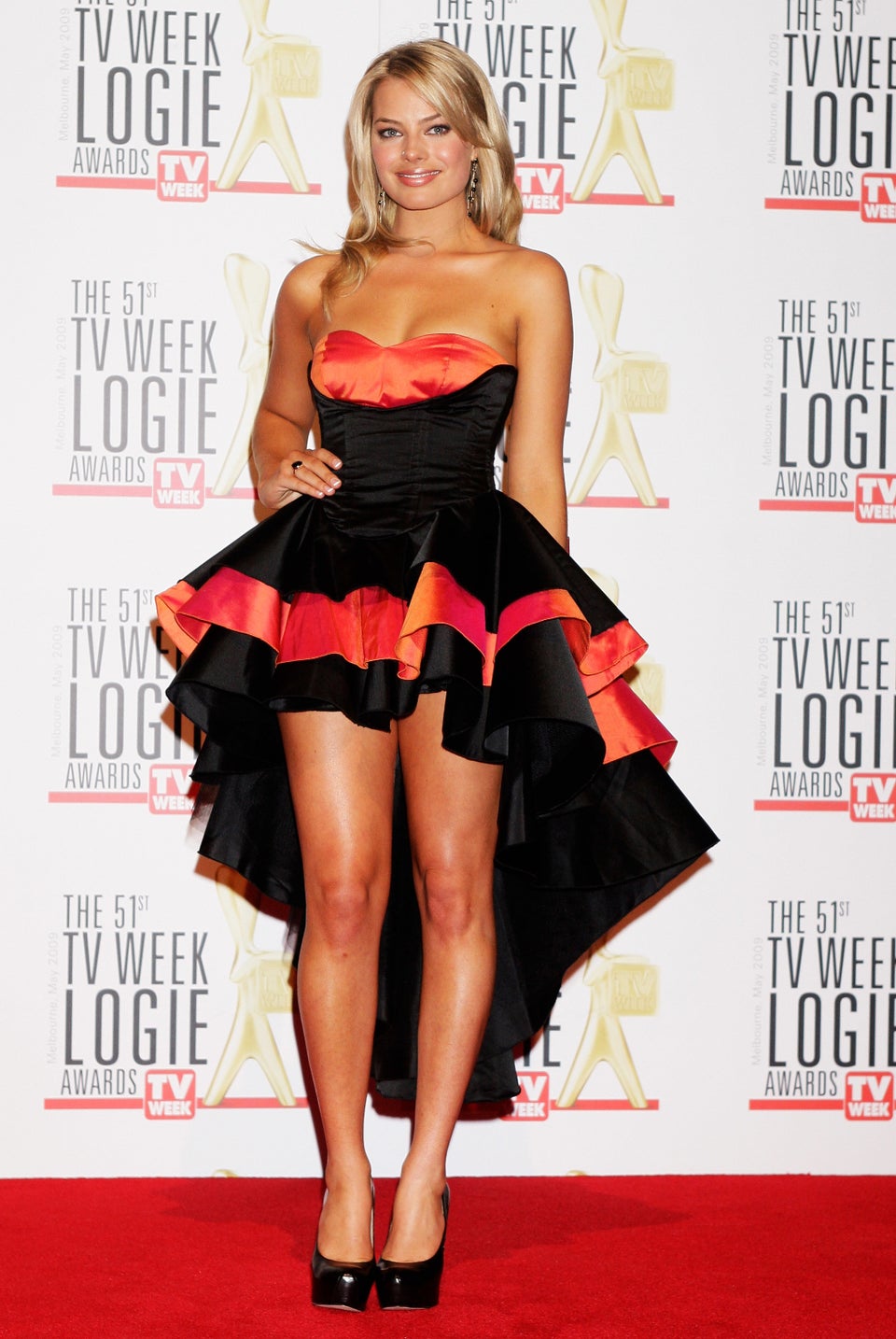 Margot Robbie's Style Evolution