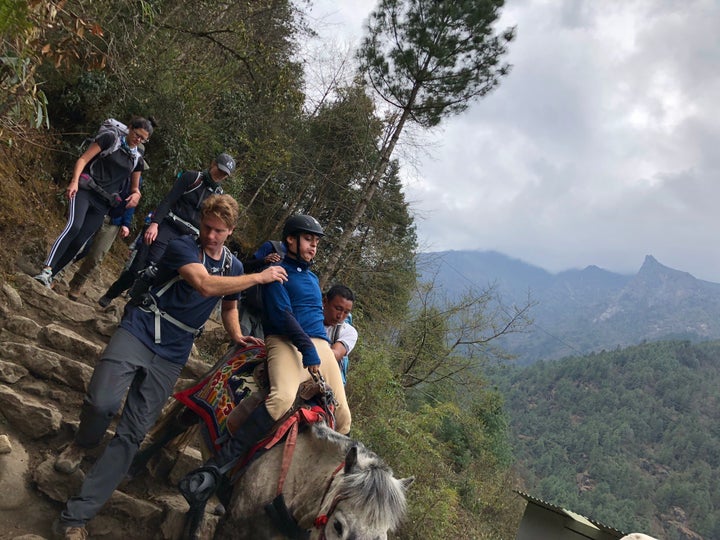 "It was amazing - we were all just ecstatic," said Max Stainton, of the moment he became the first person with cerebral palsy to reach Everest base camp on horseback.
"It was a world-first," the 27-year-old told HuffPost UK. "No-one else with cerebral palsy has ever done what I did."
But the 10-day trek in April – which saw Stainton and his team climb 5,500 metres – was far from plain sailing.
Affecting around one in 400 children in the UK, cerebral palsy is a lifelong condition which impedes muscle control and movement.
Stainton said it created a "number of hurdles" for him on the expedition, including making it difficult for him to retain heat at high altitudes.
"But probably the biggest one was the amount of walking I actually had to do," he said, explaining that he normally uses a wheelchair to get around.
"I ended up doing a lot more walking than any of us had expected, because the trek is so treacherous and can get so narrow. That was a massive challenge."
But despite his achievement, Stainton considers himself among the 41 percent of working-age disabled people who don't feel valued by society.
A new study from disability charity Scope, published on Thursday, revealed the stark reality many disabled people in the UK face, with almost half (49 percent) of the 2,000 polled admitting they feel excluded.
Meanwhile, researchers found just two in five (42 percent) believe the UK is a good place to live with a disability, with public transport, social care and employment support highlighted as the biggest issues.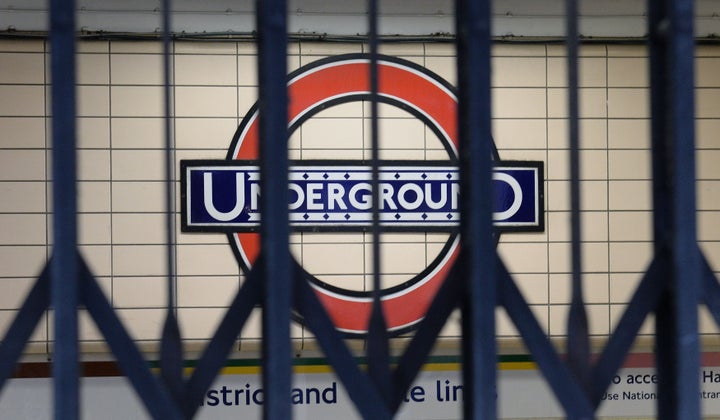 Anna Bird, Scope's executive director of policy, said the results exposed a "glaring injustice".
"In the past century, we've seen action lead to dramatic changes in our society, but there is still a long way to go until all disabled people have an equal chance to live the lives they choose, free from barriers and low expectations," she said, adding that "life for disabled people is still much tougher than it needs to be".
Stainton, who works for an investment company, said he completed his Everest trek to "change perceptions of disability".
"I don't want to be looked down on when I go into a meeting room with a bunch of high-power executives as that 'random, token disabled guy'," he added.
"The fact that I feel like I have to climb Everest to be able to prove myself, when any other middle class white guy can just walk in and know he will get that respect right from the get-go, is really telling of the societal beliefs around disability."
Stainton said that as a wheelchair user living in the capital, public transport is one of his biggest hurdles.
"Half of the tube stations aren't accessible," he added. "It really limits how I can get around London.
"What is a 45-minute tube ride for everyone else can become an hour to an hour-and-a-half for me to get to the same place."
Scope has launched a new campaign for equality, calling on society and the government to tackle the hurdles that leave disabled people feeling "undervalued and disconnected".
The charity's recommendations include changes to specialist employment support and reforms to public transport "to ensure that disabled passengers are treated fairly and equally".
"We're urging everyone – government, businesses, disabled people and non-disabled people – to become disability Gamechangers and work together to achieve equality and fairness for disabled people," Bird said.
A government spokesperson said it is committed "to helping build a more inclusive society that enables everyone to realise their full potential".
"We recognise that disabled people face challenges in many areas of their everyday lives," they said. "To help address this we have appointed fourteen disability champions to promote access and inclusion across a wide range of industries, from media to transport and banking to retail.
"Our Disability Confident scheme is working directly with employers to help transform attitudes and give them the tools they need to support disabled people in their workforce to thrive. We have recently increased the support available through ourAccess to Work scheme, which provides financial support to ensure someone's disability or health condition doesn't hold them back at work. And the Government's Inclusive Transport Strategy is the next step in achieving a genuinely inclusive transport network, which meets the needs of all people, regardless of whether they are disabled or not."