As a busy woman living alone, I often find it hard to cook myself a healthy dinner every day. I work shifts, which means I'm either working late or going to bed early to get up at the crack of dawn, and then I have a busy social life on top of that. When it comes to cooking, convenience is key, which means nutrition can sometimes go out the window.
I try to eat vegan as often as I can and I wish I had the time (and willpower) to fully commit, but life gets in the way – and I'm not quite ready to give up eggs or halloumi just yet.
I confessed all this to my plant-based personal trainer, whom I see once a week, and he mentioned the AllPlants delivery service. It's vegan, frozen and caters for one – a perfect fit for my lifestyle. So, when it promptly (and somewhat suspiciously) popped up on my Instagram feed as a targeted advert with a '£10 off' opening offer, I decided to give it a go.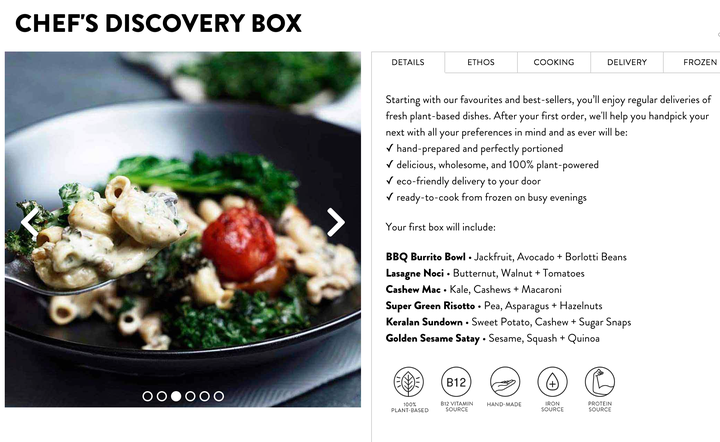 At £43 for six meals (it works out cheaper per portion if you order for two people), the usual price works out at £7.16 per meal. There are currently around 20 options with pictures and plenty of detail to help you choose. I chose the Chef's Discover Box, which includes BBQ burrito bowl, lasagne noci, cashew mac, super green risotto, Keralan sundown and polpette orzo. With the offer it was £33 and delivery was free, which makes £5.50 per meal for what AllPlants describes as "restaurant-quality" meal.
I was also taken with the ethos of the company - good for planet, cooked by hand in recyclable packaging via carbon neutral deliveries. It was delivered at the weekend and was supposed to be in a one-hour slot but it came about an hour after the end of the allotted time, which was annoying for someone who likes to make the most of their Saturday.
However, I was touched by the handwritten note from the founders JP and Alex, who are brothers, welcoming me. This wasn't a PR touch for a journalist either... an actual thoughtful thing for a real paying customer.
Instead of reaching for Uber Eats the next time I was too lazy to whip up a tofu scramble or falafel wrap, I picked one of my frozen meals. The cashew mac was dreamy. Made creamy by cashews instead of dairy, I devoured this dish with delight after its approximate 10 minutes in the microwave (the recommended way to cook it). I couldn't believe it was vegan. (Apologies for my terrible photos.)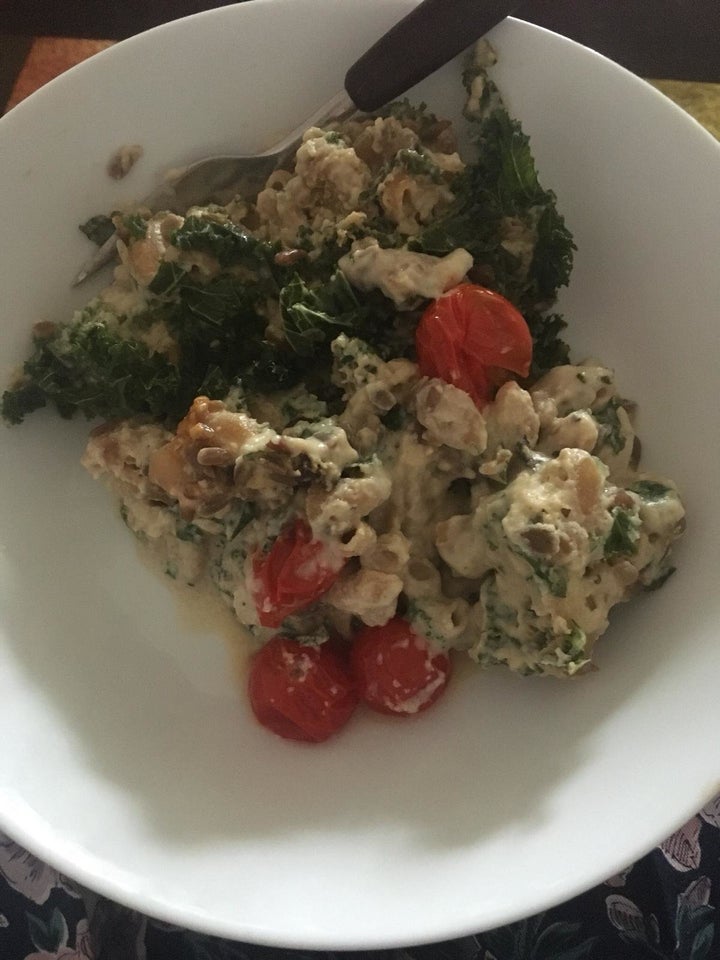 The next day I tried polpette orzo. It also looks quite... meaty. But yes, it's vegan. It tasted better than it looked but I found the portion small and it lacked punchy flavour.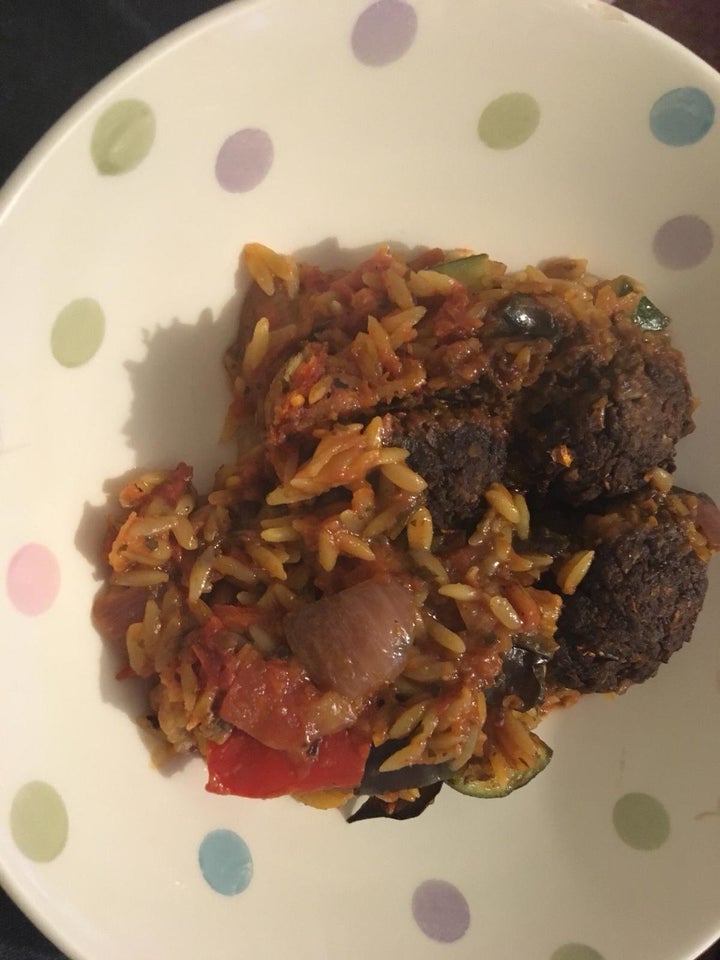 My third try a few days later (that's right I don't eat microwave meals every day) was this BBQ burrito bowl. It was mainly jackfruit, which seems to be one of the 'hippest' meat alternatives going right now, and was full of flavour. Microwaved guacamole actually tasted really good too.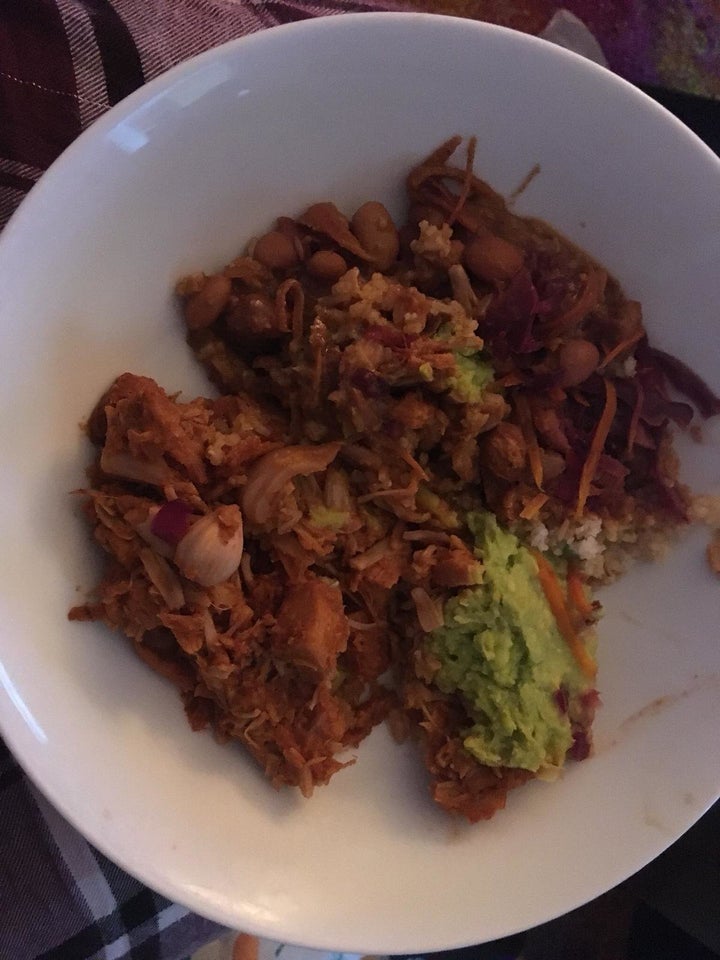 This was clearly one of my more chilled weekends as I was at home enough to heat up three ready meals. I even cooked one of them in the oven, which felt quite posh. But before that I had the super green risotto.
Risotto is something that I would never make or order but if I got the flavour of this one in a restaurant I would be very happy. It also had the tasty addition of crunchy hazelnuts. But, yet again, like polpette orzo day I was left feeling a bit hungry.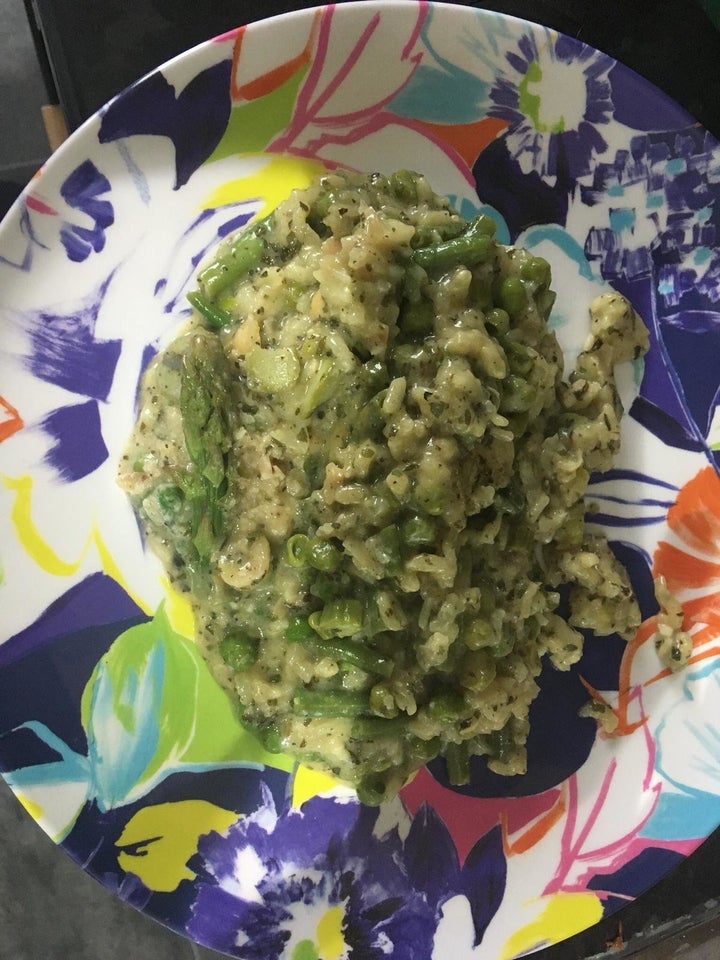 So a few hours later, I cooked another one. This one I actually heated in the oven (watch out, Nigella). I was reminded again of how a vegan diet doesn't restrict things from being creamy or rich. But despite the butternut squash and walnut lasagne satisfying my tastebuds, it just reminded me of how much I missed the first dish I'd tried: my beloved cashew mac.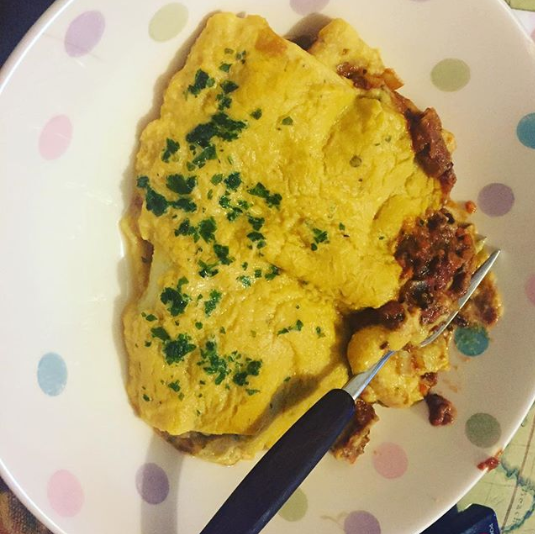 Kerela sundown was the last player to be picked for the team. Heavy on lentils, it made me remember my days on a student budget, making massive vats of dhal that cost a few pence per portion. Although it was colourful with nicely balanced flavours, it made me realise that I really could be making some of these dishes for a lot cheaper myself.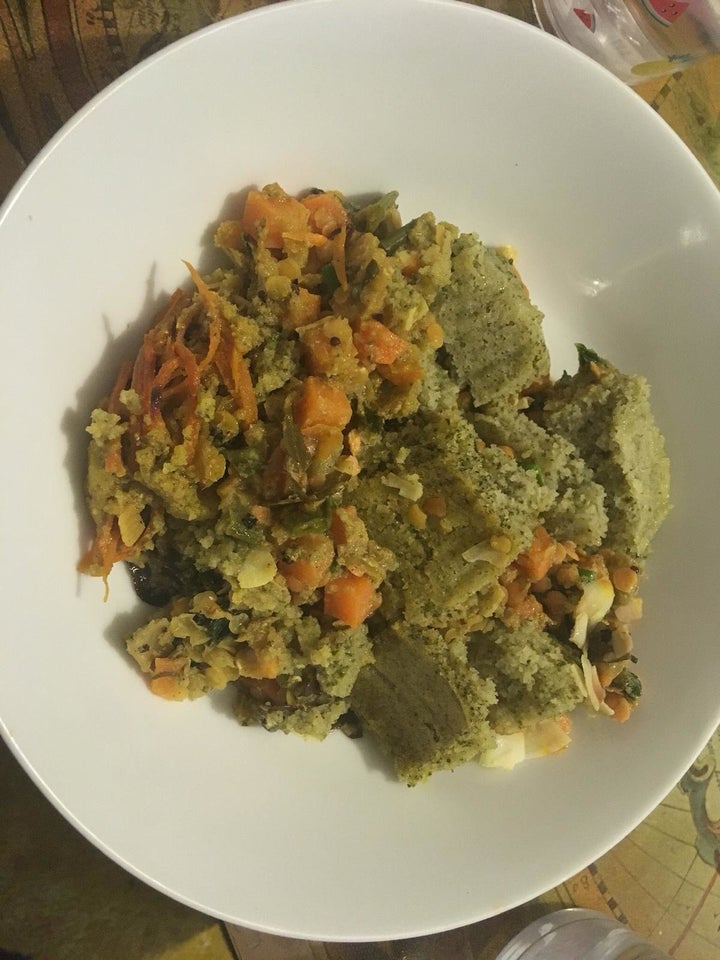 While £5.50 seemed quite reasonable for a quick, easy, instant, healthy meal, without the £10 off the box, I felt quite loathe to pay £7.16. I immediately cancelled my order and flicked through my Deliciously Ella cookbook. But I didn't make anything from it, I don't have time.
I would order from AllPlants again, but only if it was slightly cheaper for one and if the portions were slightly bigger. The convenience really works for my busy lifestyle and the food is truly tasty. I wouldn't order the polpette order or the Kerala sundown dish again but there were loads more I would love to try.
Then again, I'd also be happy with six portions of the cashew mac.
We all work hard to earn our money – so it shouldn't feel like hard work to spend it well. At HuffPost Finds we'll help you find the best stuff that deserves your cash, from the ultimate lipstick to a durable iron to replace the one that broke (RIP). All our choices are completely independent but we may earn a small commission if you click a link and make a purchase.