The pro-Leave MP was accused by Alex Salmond of being untrustworthy for saying membership of the EU costs Britain £350m a week.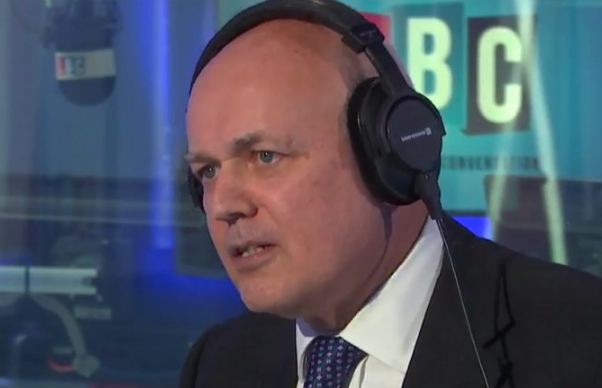 But defending the claim, which is painted on the side of Vote Leave's touring battlebus, Duncan Smith insisted it was fair because the rebate handed back to Britain was only returned 12 months after being paid in the first place.
He added that the EU itself also dictated what the funds - paid for by taxpayers - returned to Britain should be spent on.
Speaking on LBC today, Duncan Smith argued: "The rebate comes back later but it has to be discussed and debated each year and a year in arrears.
"They [the 'Remain' campaign] say there's money that's brought back to you directly after that - which is money given back to the UK. But bear in mind that money is only given back to us if we do certain things.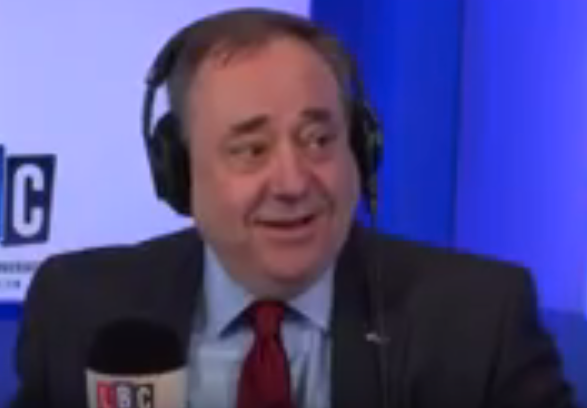 "So the Commission says to us 'These are the areas where we require you to do this work' - otherwise you don't get the money. In other words, it comes back with their rules.
In the clash with Salmond on Thursday, Duncan Smith also dodged a question about whether he supported US presidential-hopeful Donald Trump.
Asked whether he would vote for the Republican Party nominee or Hilary Clinton he replied:
"I certainly wouldn't vote for Clinton"
Earlier this month the independent UK Statistics Authority slammed the Vote Leave campaign for "misleading" voters by using the £350m a week figure.
"The UK Statistics Authority is disappointed to note that there continue to be suggestions that the UK contributes £350 million to the EU each week, and that this full amount could be spent elsewhere.

"As we have made clear, the UK's contribution to the EU is paid after the application of the rebate. We have also pointed out that there are payments received by the UK public and private sectors that are relevant here.

"The continued use of a gross figure in contexts that imply it is a net figure is misleading and undermines trust in official statistics."
The authority said the £350m figure was too high as it did not take into account the budget rebate that the UK receives from the EU or other money that flows from Brussels to the UK public sector.
Related