Amid claims of a bitter telephone showdown with David Cameron, Mr Duncan Smith is due to appear on the BBC's The Andrew Marr show.
Tensions in the Tory party are threatening to boil over following his brutal parting shot at George Osborne's "indefensible" Budget cuts to disabled benefits.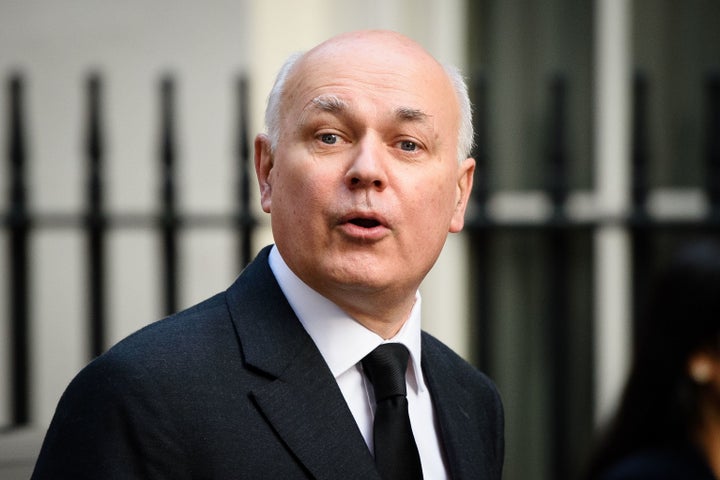 Mr Duncan Smith suggested the Personal Independence Payment (PIP) curbs were politically motivated and unfair on society's most vulnerable, the Press Association reported.
But pensions minister Baroness Ros Altmann accused her old boss of "shocking" behaviour and trying to inflict "maximum damage" on the party leadership to get Britain out of the EU.
"Having worked alongside him as a minister in the Department for Work and Pensions, I have seen that he championed the very package of reforms to disability benefits he now says is the reason he has resigned," she said.
"I simply cannot understand why he suddenly chose to quit like this when it was clear that Number 10 and the Treasury had told him they were going to pause and rethink these measures. I'm particularly saddened that this really seems to be about the European referendum campaign rather than about DWP policy."
Lady Altmann said she had been "silenced" by Mr Duncan Smith for months and was "horrified" to see him "abuse the freedom to take sides the Prime Minister has generously offered to ministers".
"He seems to want to do maximum damage to the party leadership in order to further his campaign to try to get Britain to leave the EU," she added.
"As far as I could tell, he appeared to spend much of the last few months plotting over Europe and against the leadership of the party and it seemed to me he had been planning to find a reason to resign for a long time.
"I have found him exceptionally difficult to work for. It has been a hugely challenging time for me as he was preventing me from speaking to the public and has often been obstructive to my efforts to resolve important pension policy issues such as on women's pensions."
The Mail on Sunday said Mr Cameron swore at Mr Duncan Smith during a heated telephone conversation when it became clear he was determined to quit.
A Number 10 source insisted the PM "did not use that language", but indicated that Mr Cameron did rebuke his ex-colleague for not discussing the issues with him face to face.
Sources close to Mr Duncan Smith said the conversation on Friday night was "robust" and the premier had suggested he was acting "dishonourably".
His resignation came hours after the Treasury signalled a humiliating climbdown over the plans to change PIP assessment criteria, which were expected to slash around £1.3 billion a year off the cost.
Government sources said they wanted to kick the proposals - initially announced by the Department for Work and Pensions earlier this month - "into the long grass" and were not "wedded" to the savings figures featured in the Budget.
It is not clear whether the briefing was an abortive effort to persuade Mr Duncan Smith to stay, but allies pointed out that he still faced finding equivalent savings from working age benefits.
Mr Cameron has appointed Stephen Crabb as the new Work and Pensions Secretary, with Alun Cairns taking his old job as Welsh Secretary.
Popular in the Community