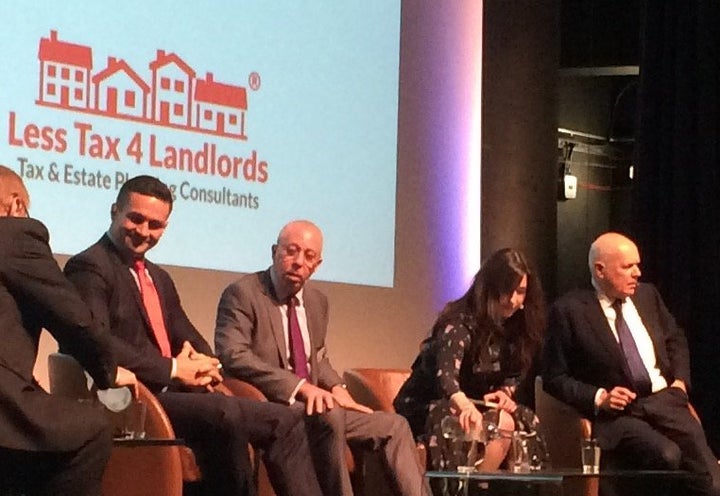 Landlords who rent to Universal Credit claimants should be given tax breaks, the architect of the controversial benefits system has said.
Former work and pensions secretary Iain Duncan Smith, who oversaw the design of the policy, told a conference in London that property barons who let homes to social tenants should pay less tax.
Duncan Smith criticised sweeping changes to tax laws that increased the costs of renting a property for thousands of landlords, enacted by the government he was a part of.
He said: "I think there have been some mistakes made. I think we really do need to ensure that we keep the social rented sector functioning, and with reasonable margins so that [landlords] stay in it, otherwise we're going to be pushed to find rental properties for people and some of that pressure already exists."
Appearing on a panel hosted by BBC presenter Andrew Neil and alongside the director of a firm called "Less Tax 4 Landlords", Duncan Smith added that he has asked the current government to reconsider how it might encourage more landlords to serve social tenants who pay through benefits.
Universal Credit has been subject to a series of government U-turns amid claims it has led to soaring poverty and food bank use among claimants.
Built-in delays to first payments have been cut from six weeks to three, while rules which prevented rent being sent directly to landlords were abolished.
Latest figures show 336,766 Universal Credit claimants use their housing entitlement to pay a private tenancy, just below the number who live in council homes, with 18,373 electing to have the money sent directly to landlords.
Tax changes announced by then-chancellor George Osborne in 2015 removed rules which allowed some landlords to claw back tax on financial expenses such as mortgage repayments.
Experts at the conference warned that landlords, particularly those with one or two properties, faced financial disaster if they sat back and did nothing as the new rules come into force.
Duncan Smith famously resigned as work and pensions secretary in 2016 after a bust-up with Osborne over £4.5bn worth of benefits cuts attached to Universal Credit as it began its rollout.
Duncan Smith's comments came after property websites including Zoopla recently pledged to scrap so-called "no DSS" notices on advertisements for homes.
The notices could be chosen by landlords to warn off tenants who needed to pay rent through benefits and housing entitlements.