One man found the perfect way to say "I'll be there for you!" to his "Friends"-obsessed girlfriend -- with a marriage proposal inspired by the beloved sitcom.
On Dec. 23, Mitesh Jadva brought girlfriend Anisha Patel to Red Cross Gardens in London to surprise her with a romantic setup -- a couch and lamp inspired by the ones seen in the opening credits of the show, along with candles and twinkle lights.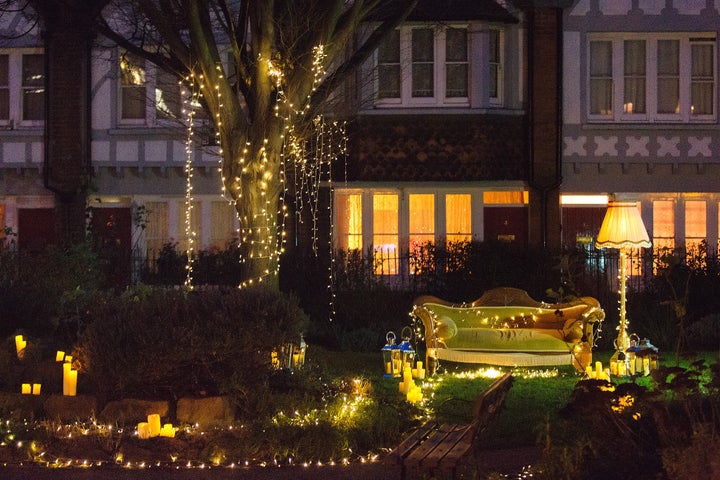 Once the lovebirds sat down, a group of singers serenaded them with an acoustic version of the TV show's theme song, "I'll Be There For You" by the Rembrandts.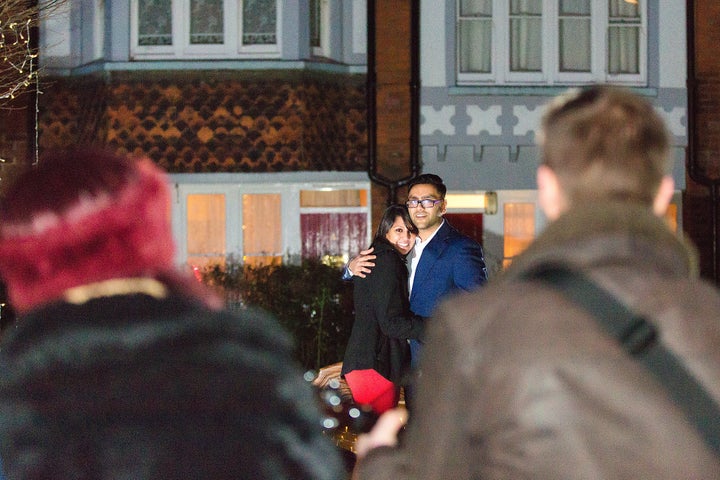 "When we took a seat and the singers came out, Anisha shed a few tears and that's when I knew I'd done my job right -- if I managed to get the happy tears," Mitesh said. "Nobody knows what I actually said to Anisha apart from us two. Funnily enough, I thought it would feel weird telling her why I loved her and why I wanted to marry her, but when the moment came the words came to me naturally."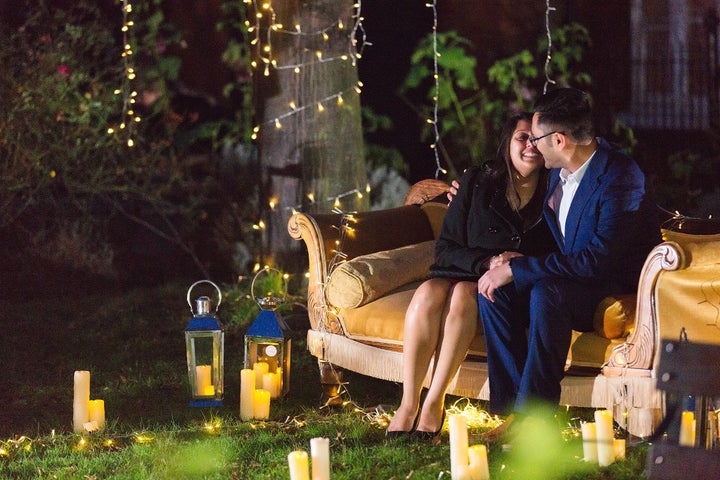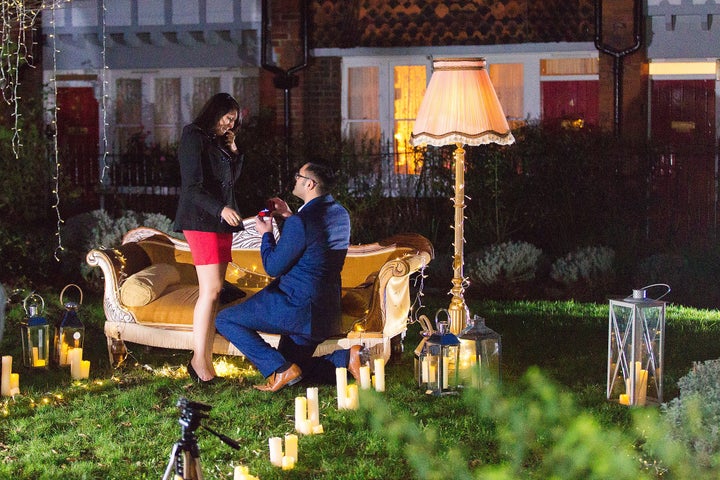 "As cheesy as it sounds, seeing her smiling the whole way through made it all seem worth five years of waiting for the moment," he added.
According to Mitesh, Anisha is a "massive" fan of the show who can quote entire episodes by heart.
"I go to her house, it's on the tele," he said. "She comes to mine and first chance she gets, she changes the channel to 'Friends.'"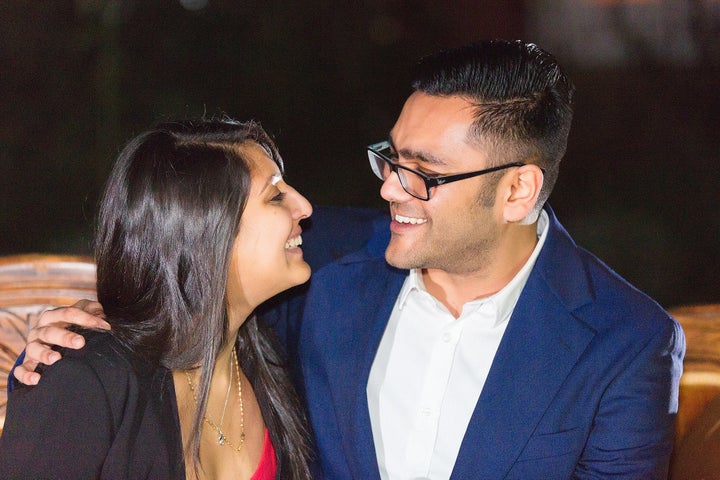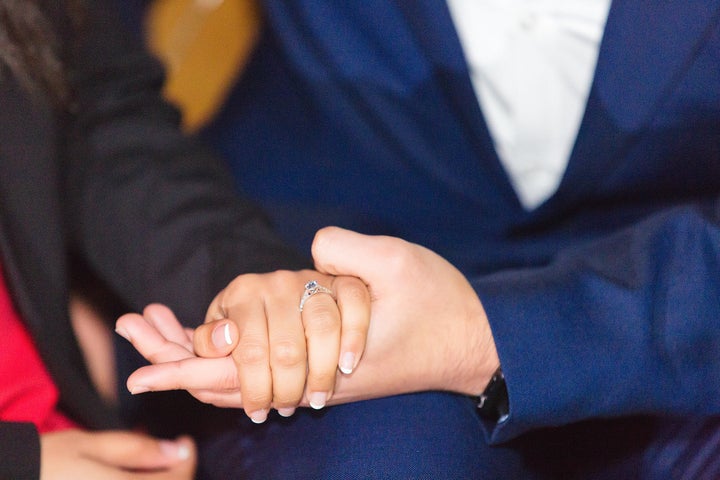 The Proposers, a UK-based proposal planning company, helped bring Mitesh's vision to life. It took them three months to orchestrate; Mitesh approached them with the idea and they took it from there.
"It was on the 23rd of December and we're in England so there was a huge possibility that the weather would not be on our side," Daisy Amodio, founder of The Proposers, said. "But thankfully it was a relatively warm December! We were very lucky! Although we always have plan B just in case."
Watch the dreamy proposal unfold in the video above.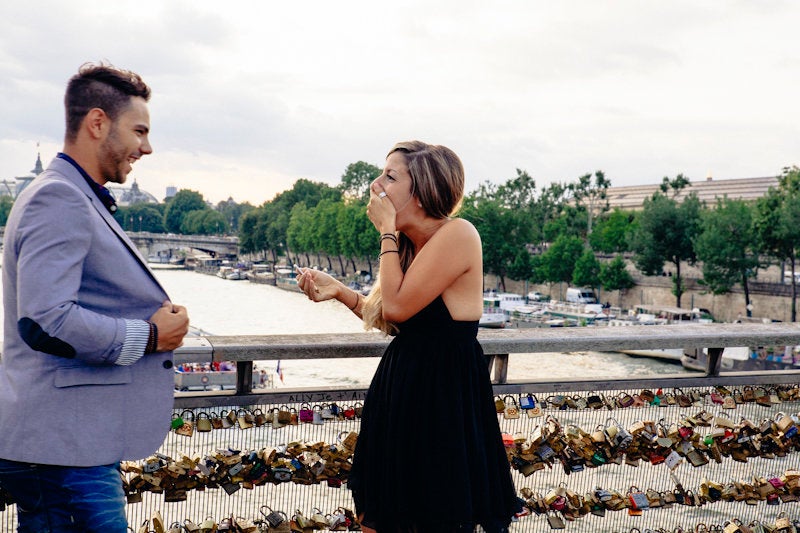 Surprised Proposal Reactions
Related